LOGISTICS SECTOR

Compiled by Yamini Sequeira
DRIVE SPEED AND MOBILITY
Gayani de Alwis calls for overhauling the logistics and transport sector
Q: How is the logistics and transport sector placed at this time?
A: Sri Lanka has some 12,390 kilometres (km) of national highways, over 1,500km of railway tracks, four seaports and three international airports including Jaffna.
And with almost one vehicle for every three people, congestion has increased while the average speed has reduced to between 10 and 12 kmph  in Colombo. The railway network is slow and limited, and caters to a fraction of passenger and freight transport requirements. Transport experts claim that congestion costs Rs. 1 billion a day!
Most cargo passing through Sri Lankan ports comprises transhipment, which is about 80 percent of the twenty-foot equivalent units (TEUs) handled. Amid growth in container handling, port capacity has created a major bottleneck at the Port of Colombo.
The second deep draught facility (East Container Terminal) is behind schedule. Delays in addressing ca­pacity in Colombo may cause a loss of regional competitiveness and prompt a foreign entity to explore deep draught capacity in Hambantota – this may affect Colombo in the long run.
Airport passenger handling capacity is six million although around 10 million passengers are handled annually, leading to delays and service issues.
In terms of competitiveness, Sri Lanka is ranked 94th of 160 in the World Bank's Logistics Performance Index. This has implications for attracting foreign direct investment.
Q: And how do you view emerging trends in the logistics sector?
A: The sector is embracing digitalisation, technology and sustainable practices to comply with trading partners. New entities are entering third party logistics as major players expand. Technology and sustainability will become pivotal issues in this saturated segment.
In addition, the e-commerce market is growing and innovative last mile delivery options are emerging.
The IMO has taken steps to clean up shipping emissions to reduce the sulphur content in ships' fuel oil, for which Sri Lanka must also prepare.
Industry 4.0 is adding different opportunities and capabilities to the logistics and transport sector. The advent of delivery drones may revolutionise this sector – and Sri Lanka is witnessing startups coming into active use in these spheres.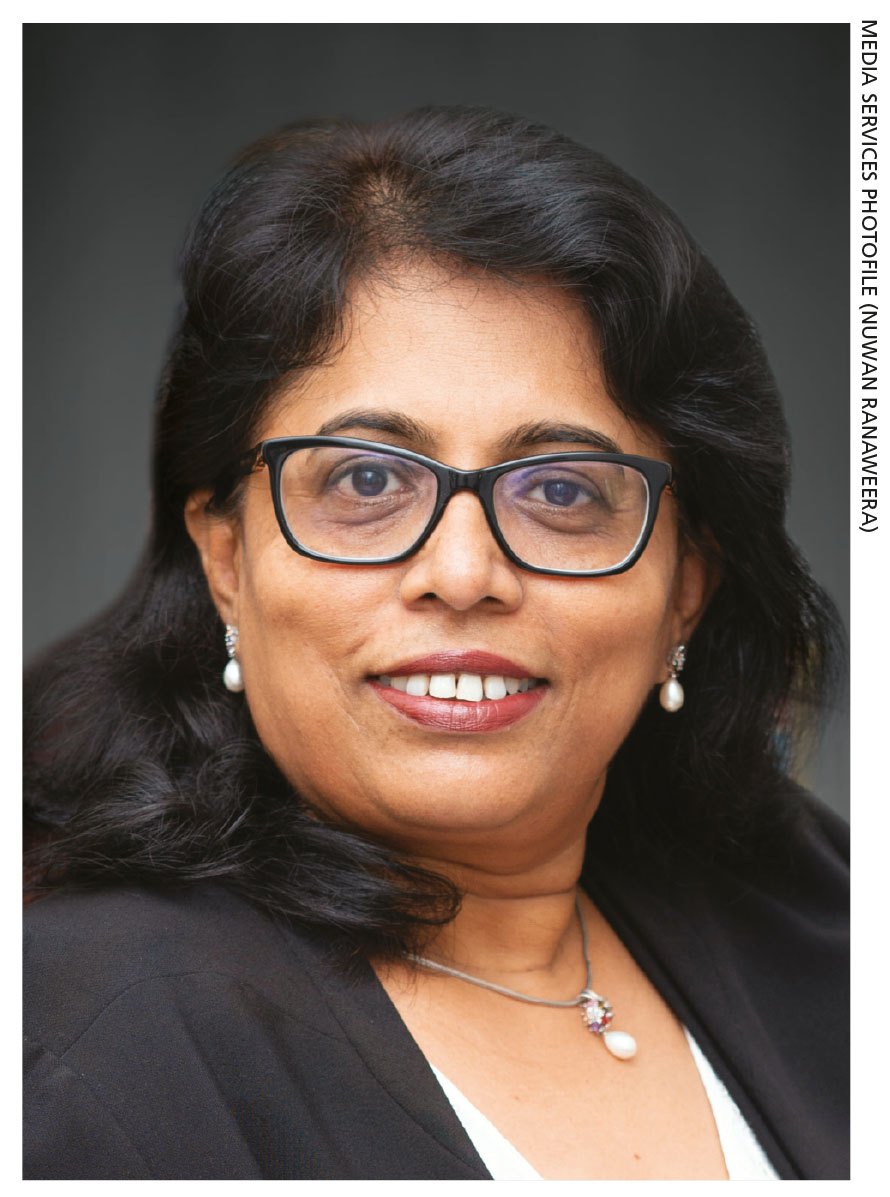 Q: What's on your wish list for the sector?
A: It includes greater integration and coordination, of departments and authorities related to road transport, maritime, railways and aviation. When it is implemented, the National Single Window will enable businesses to lodge information and documents with a single entry point. The Trade Information Portal is a welcome development.
An integrated national transport and logistics master plan is required. Accessible sector data and statistics are needed too. The development of multimodal infrastructure enabling integration with global and regional value chains – through seamless passenger and freight transfer, with adequate storage and handling, and value added services – is an imperative.
Post-harvest losses can be prevented through integrated supply chain management. Finally, we need gender diversity in operational areas of the port, rail and bus sectors.
Q: The strengths and weaknesses of the sector are…?
A: Sri Lanka has a strong presence in maritime transport. The Port of Colombo handled a record seven million TEUs in 2018 – and Alphaliner ranked it as the world's fastest growing major port in container handling.On the flip side, transport sustainability is threatened due to policy inconsistencies such as tariff structures imposed on electric and hybrid vehicles. However, the authorities plan to bring in electric buses for a bus rapid transit (BRT) system.
The US$ 2.2 billion light railway transit (LRT) project is due to commence this year and be completed by 2024. This will reduce traffic congestion in Colombo, and en­courage use of public transportation. It promises an emission free travel experience contributing to a lower national carbon footprint.
For a long time, emissions have been managed through permits although loopholes exist. A carbon tax was introduced but met with opposition. Lack of consistency is a weakness in the sector.
Q: How is technology shaping transport and logistics?
A: Technology is revolutionising the sector and driving exponential change. Smart traffic management systems are available to process real-time data on traffic movements to predict status, influence traveller behaviour and provide recommendations.
Automated gates at the Bandaranaike International Airport (BIA) should help ease congestion and improve service delivery. Google transit data is now available for public transport.
To prevent road accidents, installing a connected safety device can estimate driver fatigue levels by analysing vital signs fed through sensor equipped vests; this could combine with vehicle related data to help transport companies identify potential dangers.
Smart port community systems help cope with growing traffic and communicate with all stakeholders, resulting in shorter driving times and better planning.
Developing economies such as Sri Lanka must increase their competitiveness in the global supply chain by investing in smart technology driven change.
The interviewee is the Chairperson of the Chartered Institute of Logistics and Transport Sri Lanka