LOCAL FERTILISER INNOVATION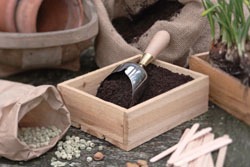 Local scientists, backed by the National Institute of Fundamental Studies and the National Research Council of Sri Lanka, have introduced an alternative for chemical fertilisers called 'Biofilm Biofertilizer,' which is a 100-percent natural organic product, manufactured with ingredients sourced from Sri Lanka.
With the ability to replace up to 50 percent of chemical fertiliser usage in major commercial crops, the product is a result of nearly 10 years of research.
Many parties have contributed to the research, including scientists and experts from the Tea Research Institute; Rubber Research Institute of Sri Lanka; Rice Research and Development Institute; Sugarcane Research Institute; Department of National Botanic Gardens; the Peradeniya, Colombo, Sabaragamuwa, Rajarata, Ruhuna, Uva Wellassa and South Eastern Universities; and the University of Sydney.
Already enlisted by President Maithripala Sirisena's 'Wasa Visa Nethi Ratak' national programme, Biofilm Biofertilizer was successfully used in the President's own paddy field in Lakshauyana, Polonnaruwa, during the 2016 Yala season. It was also used in over 7,500 acres of paddy cultivation during the 2016/17 Maha season, and in more than 10,000 acres of vegetable and tea cultivation last year.