LMD ARCHIVES
THE BIG PICTURE
LMD JANUARY 2014
MAKING A MOCKERY OF CHOGM 2013
The recent antics of a PM who represents the Commonwealth's Queen
Caroline, the only surviving offspring of former US President John F. Kennedy, was given a right royal welcome when she arrived in Tokyo to assume duties as her nation's Ambassador to Japan. That was only days before her slain father's 50th death anniversary, back in November. And it was a fitting tribute to the Kennedys, since they're arguably the only family to assume a royal-like status in the land of liberty.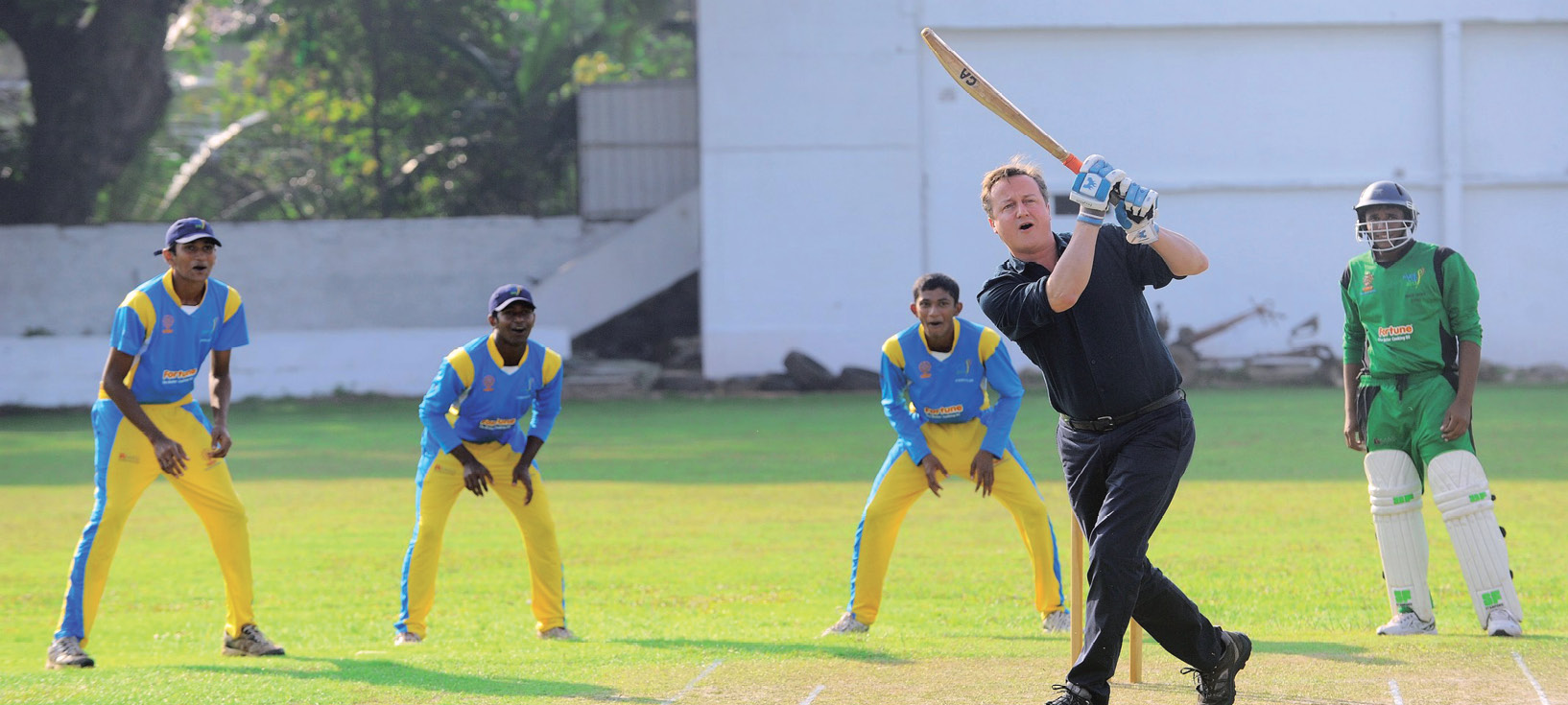 The most royal of royals, as we in the Commonwealth know, hail from the United Kingdom. And Prince Charles show­ed us why – by staying out of politics, by his humble demeanour and by acting like a right royal gentleman when he was here, at around the same time, to represent his mother Queen Elizabeth at the Common­wealth Heads of Government Meeting (CHOGM).
But from the same land came an ordinary man with an extraordinary gab and a penchant for tarnishing the image of the land he presides over. Prime Minister David Cameron not only played cricket (he faced one of our favourite sons, no less, and promptly had him swimming in hot water) while he was here, but he travelled to the north to stir up a hornets' nest with statements and mutterings that made him look like a modern-day colonial master.
Cameron was apparently here to attend CHOGM 2013, but he reportedly breached protocol on numerous occasions because he was hell-bent on telling a sovereign state that won independence from his kingdom in 1948 what it should and shouldn't do. Perhaps he didn't know that his country ruled ours for more than 130 years, against its will, deprived our forefathers of their basic human rights and committed untold atrocities during its rule.
But not only is he short on history, Cameron seems not to know that the terrorists we are supposed to have committed war crimes against were responsible for taking the lives of countless innocent civilians from all walks of life – amongst them, the very people they were supposedly fighting for – scores of civil society and political leaders, one of our most revered foreign ministers (a Tamil, in fact) and even the prime minister of neighbouring India (its incumbent seems to have laid that crime to rest too) over a period of no less than 26 years.
The bully boy from the northern hemisphere should also take stock of his country's track record on the human rights front in recent years, in the treacherous war zones of Iraq and others. At the same time, he may want to repeat his CHOGM routine at home, by travelling to the ghettos where many of Britain's minorities live… and asking them why they come out in violent protest from time to time.
He surely doesn't have the right to come here on our invitation and point fingers at an independent nation that succeeded in quelling the most brutal terrorist regime of our times. Does he not realise that had that bloody war not been ended – even by hook or by crook, one might say – he would not have been able to visit the north… and that we would still be living in fear?
Most of all, however, David Cameron should know that Sri Lanka and its people have had enough of the past, and that its right-minded citizens are looking forward to a future in which they are treated as one – as Sri Lankans.
And if the powers that be don't succeed in keeping their promise of genuine reconciliation, he must know that the democratic process that his nation talks so much about will see to it that a regime that can't unite its peoples will be voted out of power sooner rather than later. All of this, of course, is our business… not his.
 – Editor-in-Chief