LMD ARCHIVES
LMD MAY 2019
BOOK REVIEW
BOOKRACK
BY Vijitha Yapa
Given the turmoil in Sri Lankan cricket right now, the details in this book will be of value in the run-up to the upcoming World Cup…
In his heyday, Sanath Jayasuriya cut an impressive figure on the cricket field. Playing against Pakistan in Singapore, he hammered 130 (including 11 sixes and 11 fours) off just 63 balls. And a poet called Renuka wrote that 'Cyclone Sanath' best described how Pakistan's captain Aamer Sohail wasn't impressed at the beginning of the innings.
He was soon to scream that his strike bowlers were useless and asked for the "bloody ball." As Jayasuriya thrashed 29 runs off Sohail's first over, the poet described what went on…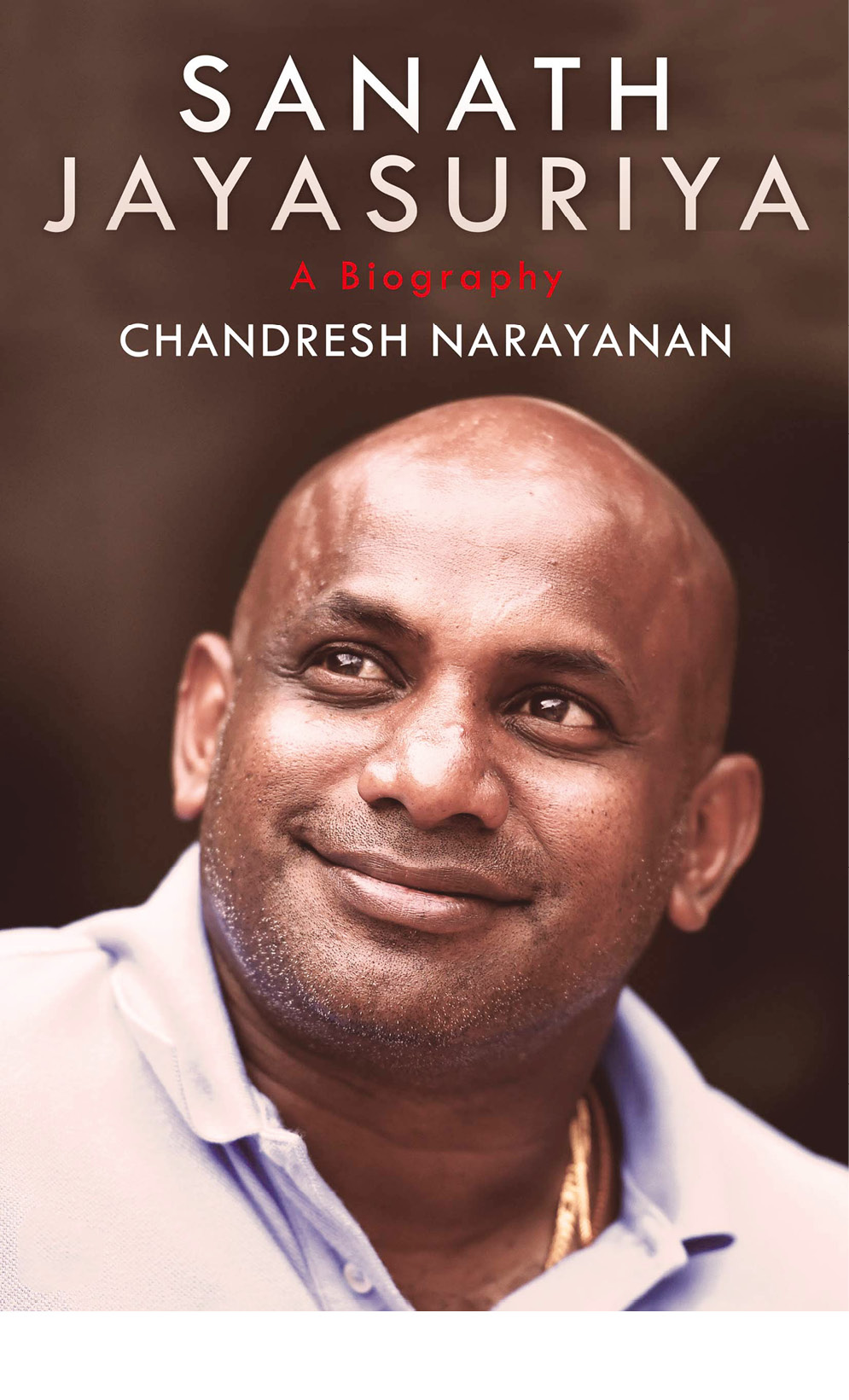 "The Sing government was in panic
'Quick, someone ring Johore
Before our good neighbours think
that we're trying to start a war.'
The fourth flew right up in the air
Then dive-bombed the town too
Creating the greatest airborne panic
since Nineteen Forty Two."
Jayasuriya first played for Sri Lanka in 1989 at the tender age of 20. In his early years, razor-sharp fielding was his forte. It was in the 1994/95 season that he was picked to open the innings. The spark that international cricket had been searching for suddenly appeared and the 'Matara Mauler' was there to stay.
Apparently, the sheer power in his forearms came from climbing coconut trees… for fun.
Usually, batsmen are cautious in the first few overs of a 50 over match but things were different with Sanath. He attacked from the very first ball and changed the ODI game. "Sanath's destructive batting and his fast, accurate left arm spin and fielding made for a true winner," noted a commentator.
So Sri Lankan cricket had turned the corner forever.
This book is alive with examples of Sanath's cricketing achievements but there's more in it than cricket.
The Sri Lankan team was teeming with players who attended the big schools in Colombo and didn't have any problems with accommodation. But Sanath's case was different. His mother travelled to Colombo once a week to help him with much needed cash to survive. Many helped him and Arjuna Ranatunga, who captained the national side at this time, invited him to stay at his home. Arjuna recalls that Sanath snored so loud that he had to change rooms!
Ranatunga reminisces how in the 1990s, they didn't have everything that modern cricketers have today; but his parents made sure they had enough dhal, sambol, bread and rice for food. "Those kinds of things built camaraderie," he explains, adding that you can't get that from staying and eating in hotels.
The author also notes how Ranatunga decided to club the younger players with the senior pros and Jayasuriya was paired with fast bowler Graeme Labrooy. On the first day, Graeme asked Sanath to make tea for them the next morning.
Jayasuriya woke up early the following day and began fiddling with the kettle, which he hadn't  used before. Eventually, Labrooy decided to help him. Importantly, the cricketers had to wash and iron their clothes, and anyone who didn't wear ironed clothes was fined. Sanath hadn't used an iron before so Graeme stepped in and helped him by ironing his clothes.
The Test match against India in 1997 at the SSC remains in the record books as Sri Lanka scored 952 for 6 – the highest in Test cricket history. Jayasuriya was very much at the centre of this epic innings with his partner Roshan Mahanama.
As the author notes, the Indians bowled, bowled and bowled… and Sanath batted, batted and batted. He was batting like a man possessed and Sachin Tendulkar commented: "I haven't seen Donald Bradman bat; I've seen Sanath Jayasuriya. I haven't seen a better batsman!"
Even Brian Lara, whose record 365 against England in 1994 was at stake, was watching in the West Indies. Unfortunately, Jayasuriya was out to a simple ball with his score on 340, watched by a record 30,000 spectators.
There are explanations for his superstitions too. He would make a mark on the ground in front of him and also the crease, then touch his thigh pad and look around.
And his magic on the field was captured by a hoarding at an Indian stadium during the 1996 Cricket World Cup: "Can't Indian mothers give birth to one Jayasuriya?"
Given the turmoil in Sri Lankan cricket right now, the details in this book will be of value in the run-up to the upcoming World Cup. Being a cricketer, politician, selector and dancer are all part of the legend, and now he's been banned by the International Cricket Council (ICC) for not helping it with ongoing investigations – he has refused to hand over his phone to the ICC.
Ironically, Sanath Jayasuriya banned players from using mobile phones when he took over as Sri Lanka's captain!
PUBLISHED BY Rupa Publications – India (2019)
PRICE Rs. 900 | PAGES 194