LITRO GAS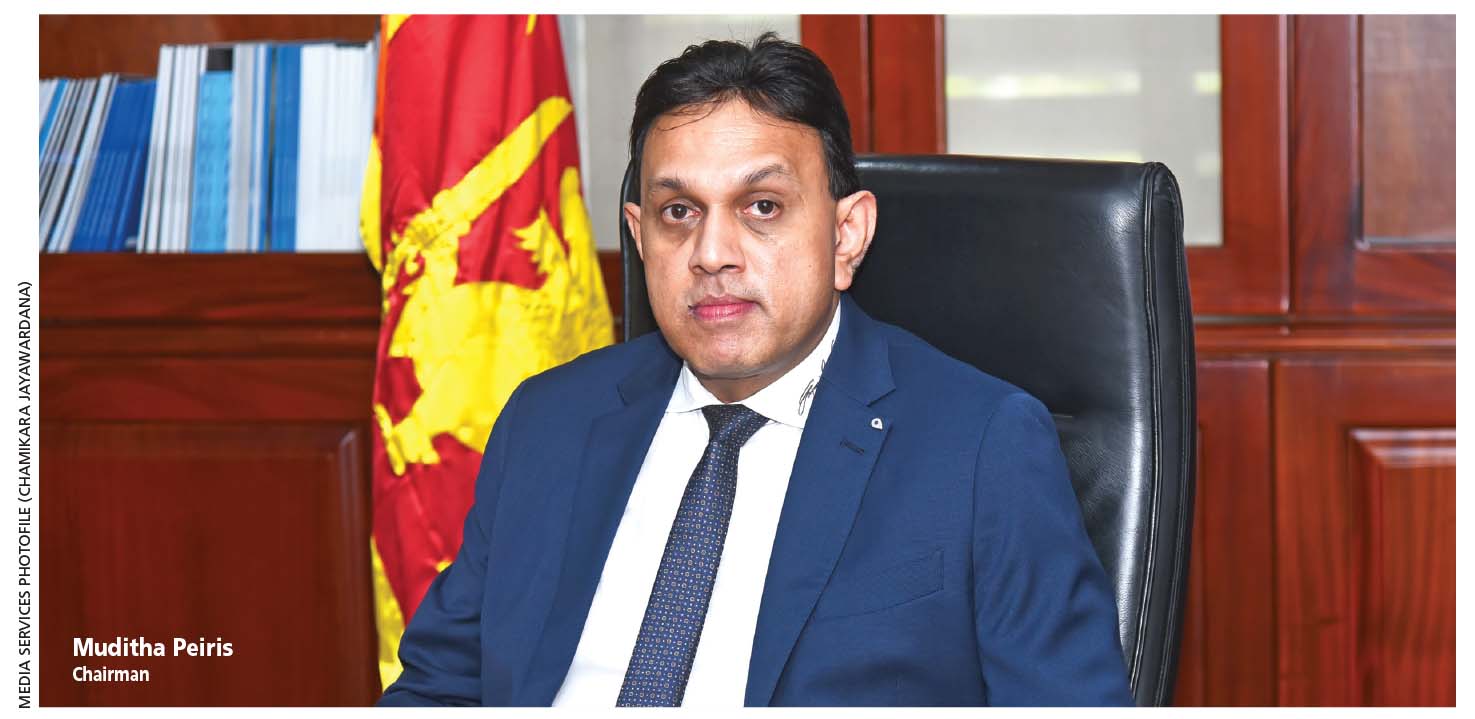 Q: During the LP gas shortage, Litro was facing a public relations crisis. What were the key strategies for the positive turnaround?
A: It was possible to reverse our fortunes due to team effort. Despite the crisis we faced, many organisations and individuals – both internal and external, continued to place their trust in my leadership.
This gave me the confidence to take Litro to safety by navigating the obstacles through strategic measures, and by drawing on my experience in crisis management in previous roles.
First off, we maintained total honesty and transparency with customers and other stakeholders, to avoid misinformation and unnecessary panic. Thereafter, we worked closely with the World Bank, the Central Bank of Sri Lanka and the Finance Ministry to procure the LP gas requirement and eliminate long queues.
I am pleased to say that among the essential services, Litro was the first to bring about normalcy in operations. We eventually secured enough LP gas for the rest of the year. Currently, the annual turnover of Litro Gas is Rs. 70 billion.
Q: How has your company overcome challenges of the recent past?
A: The pricing formula has been a game changer and a win-win for Litro and its customers because now, we no longer have to absorb losses by keeping gas prices artificially low. We are determined to give customers the benefit of the global LPG market's price fluctuations.
In addition, we have leveraged technology and our comprehensive dealer network to reach every demographic. Our vision is to use LPG as an equaliser to eliminate the socioeconomic divide between the rural and urban sectors/households. At Litro, we believe that access to clean energy is a right and not a luxury.
Q: People seem to be moving away from using LP Gas. How will this impact the company?
A: Customers who moved away from LPG during the shortage are coming back, incentivised by the back-to-back price reductions. The pricing formula has helped us secure more market share than earlier since LPG currently remains more affordable and accessible than ever.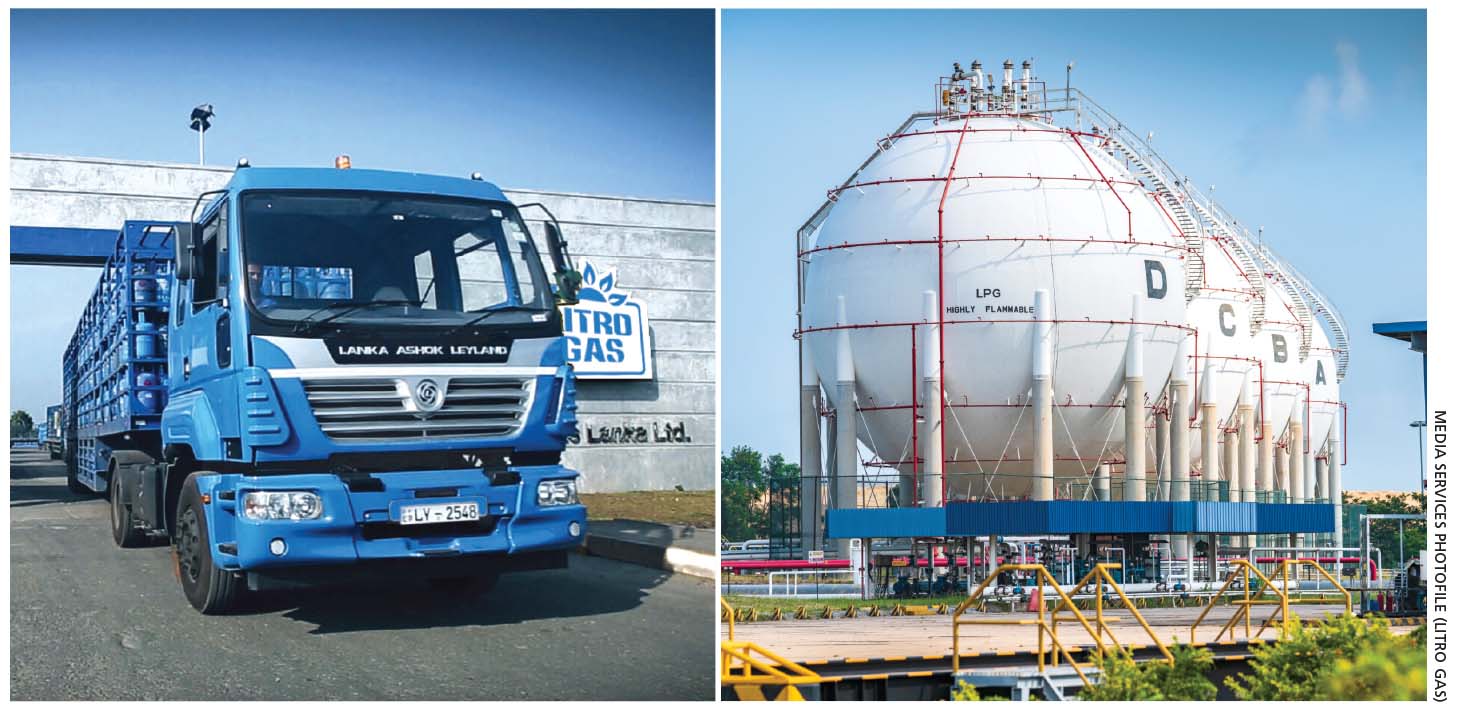 Q: What strategic role can Litro play in the country beyond being an energy source in kitchens?
A: Litro plays a pivotal role in most industries and households in Sri Lanka. We saw that due to the gas shortage, many SMEs were on the brink of closing down fully or halting operations temporarily. We offered them a lifeline by taking swift measures to ensure their demand was prioritised and met. This shows that Litro's role goes beyond being a mere source of energy in households.
In my view, the more appropriate descriptor for Litro would be the 'nation's responsible energy supplier and backbone of the industrial sector/economy.'
As for the domestic sector, Litro has empowered mothers to spend less time toiling over a firewood hearth, which is both cumbersome and unhealthy.
Furthermore, through our doorstep delivery app/service, we have made our products broadly accessible to the household/domestic sector so that it will consider LPG to be the obvious and most viable choice over other alternatives.
Q: Why does LPG remain a preferred source of energy?
A: Contrary to popular belief, LPG is more cost-effective, convenient and time saving than the alternatives. A bundle of firewood costs about Rs. 120 and about two are required when preparing a meal. However, the price of a 2.3 kg cylinder is Rs. 815 (Colombo price) and it lasts a few weeks.
It makes more sense to switch to cleaner LPG than depending on firewood, which is tedious, hazardous from a health standpoint and bad for the planet.
Q: How do you see the potential for Litro in rural regions where firewood may be a preferred energy source?
A: Litro has already penetrated the rural segment through its widespread dealership and distribution network. We have seen a sharp increase in demand in recent times, and this growth can be attributed to efforts by the company to educate and raise awareness among the rural demographic.
The cost of using firewood – for both environment and health – has motivated those previously depending on firewood to follow suit.
Litro, which currently enjoys over 80 percent of the market share, has the largest dealer/distributor network and the most sophisticated infrastructure. It is uniquely positioned to continue being profitable.
We intend to go on making a reasonable profit and in turn support the economy to make a speedy recovery from its current downturn. It must be noted that Litro is currently among the very few profit making state owned enterprises (SOEs) with an annual turnover of Rs. 70 billion.
Q: What are your organisation's future plans?
A: Litro is working to secure enough LPG until the next Sinhala-Tamil New Year period. The company is on track to continue its trajectory as a profit making SOE and hopes to leverage technology as it has done in the past, to continue growing its market share.
Litro is a benchmark for both the public and private sectors in terms of how to remain resilient in the face of socioeconomic turmoil.
– Compiled by Yamini Sequeira
---
Telephone
1311
Email
csc@litrogas.com
Website
www.litrogas.com