LIFESTYLE
Alyna Haji Omar
In conversation with  Ashwini Vethakan
JOURNEY OF LIFE
Born in
1978
Alma mater
Ladies' College
Family members
My husband (Roshan), our sons (Chetan and Charya) and our mad dachshund T-Rex Kuruwita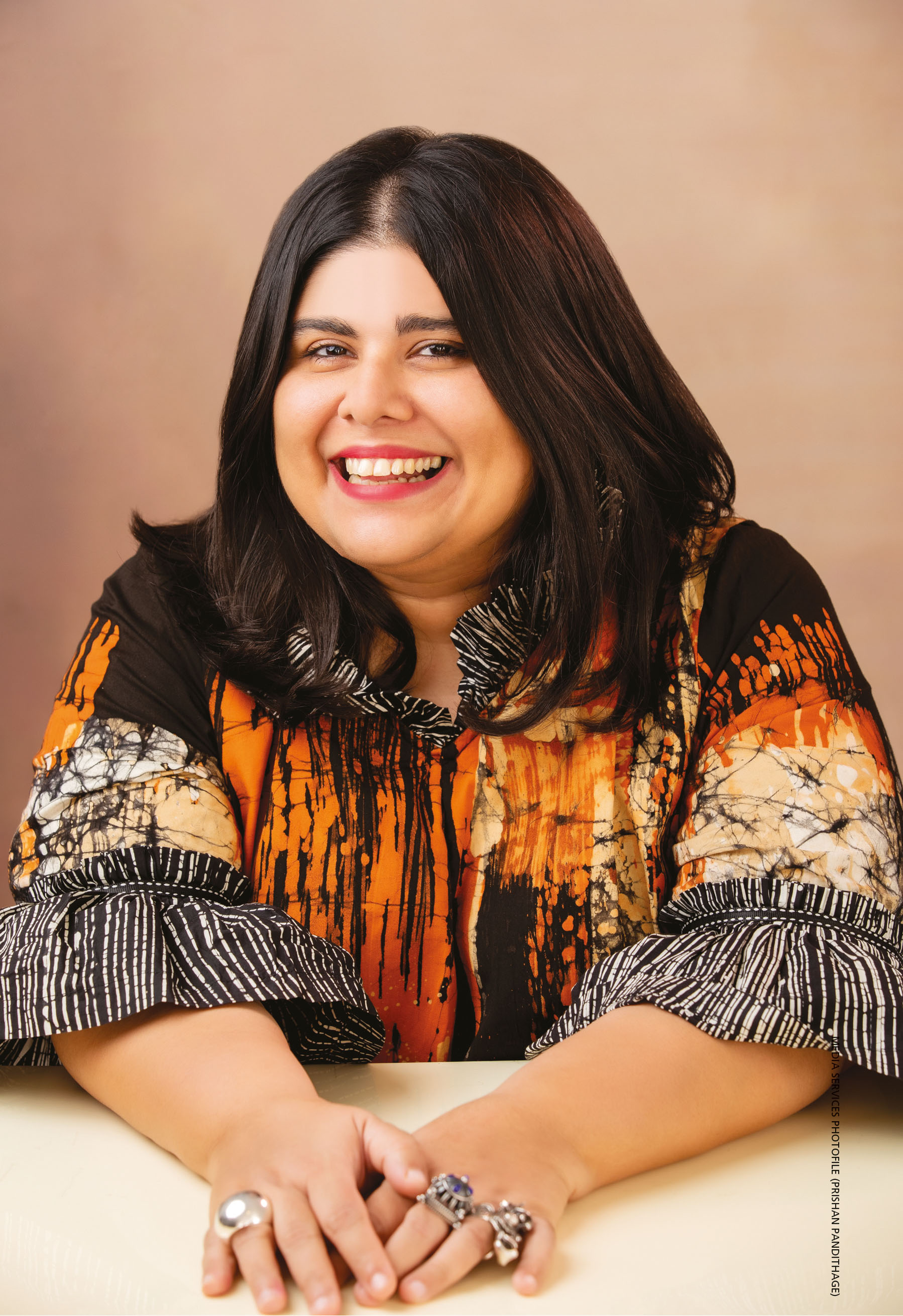 Wanted to be
An international jewellery thief. I overdosed on Pink Panther growing up… but today, I'll settle for being tactful and less impulsive
Is (but didn't want to be)
Completely unfiltered and in charge!
Drives
Everyone crazy with my ridiculous backseat driving
Would like to drive
Unworthy people out of public office
A moment you would like to go back to
Studio 54 – any night ever
Best advice received
Fail fast and recover quickly
INTIMATE AND INSPIRING
Likes to play
In the sea, a river, pool, pond, puddle or in the rain all day long
Likes to watch
Anything scary
Most unforgettable event
T in the Park Festival in 2004
Most forgettable event
I don't remember
Purpose in life
To love and be loved
UP CLOSE AND PERSONAL
Mantra to unwind
A great Barolo and an even better playlist at home
Most hated chore
Folding clothes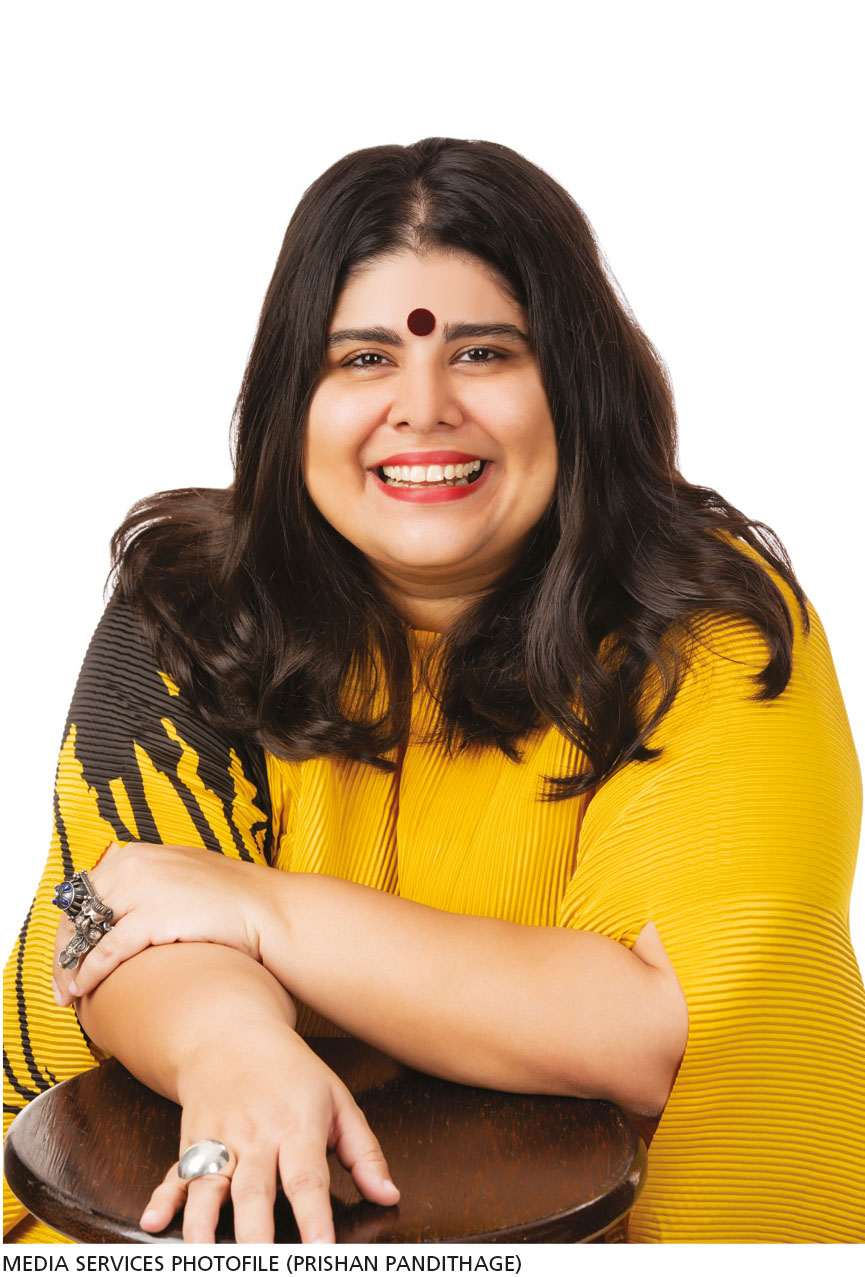 Impressed by
People who often say what they mean
Happy place
Winning
Hobby
Antiquing
Pet peeves
Compulsive pessimism, victim complexes and sanctimony
What you think about when you're in the car
How I wish I lived closer to work; I hate VIP vehicles and that people on our roads have no clue regarding what to do when an ambulance is behind them…
Items on your bucket list for the next six months
Given the context of the last seven months, surviving 2020 with humour and a bright idea seems ambitious enough
Three items on the bucket list following retirement
Roshan and I are going to throw away our phones, and take the long and winding route to everything interesting
Three must-haves
A great story, an impossible challenge and magnificent love
What you would like to have
A book I wrote, a movie I made and fewer conspiracy theories 
A little-known fact about you
I love, love, love heavy metal
FAVOURITES
Day of the week
Saturday
Colour
Black
Chill out spot
Home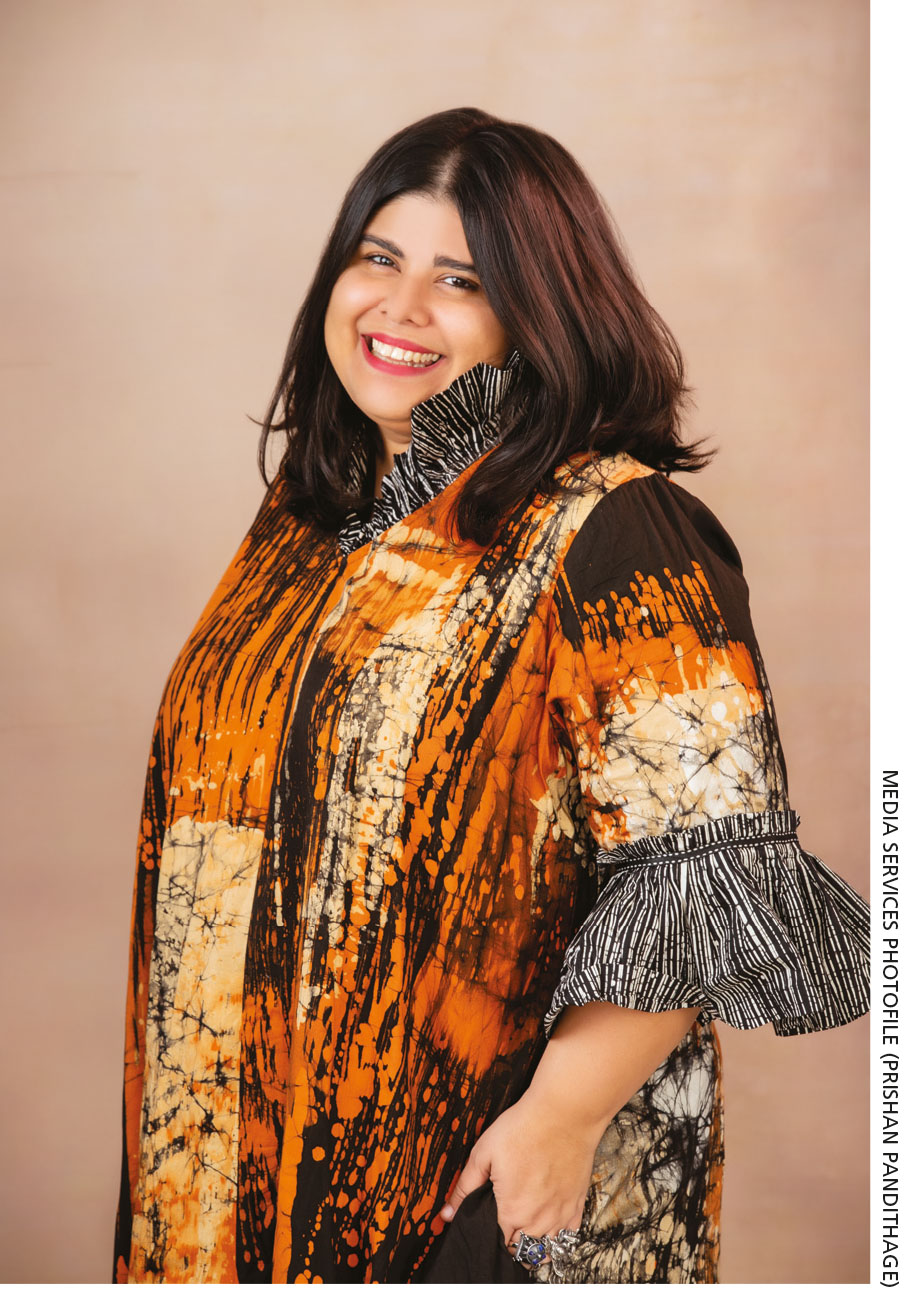 Work wear
Capes, kimonos and giant bindis
Leisure wear
Black and easy
Brands
Sonali Dharmawardena, KT Brown and Ohé Island
Cuisines
Japanese, Arabic and Italian
Drinks
Single malt, classic Barolo and passion fruit juice
Local holiday destinations
Trincomalee, Anuradhapura and Kitulgala
Overseas holiday destinations
London, Rome and Amsterdam
Restaurant
Wijaya Beach is my all-time favourite
Actors
Meryl Streep, Toni Collette, Olivia Colman and Joaquin Phoenix – the list goes on!
Musicians
System of a Down, Adele, Amy Winehouse, Bruce Springsteen and Dua Lipa
Author
Too many but I am dipping back into Alexander McCall Smith these days and it is fun! But in truth, my forever favourites are Sharada Gray and the ever phenomenal Miss Wijetilake
Reason the latter is among your favourites
She wrote the Pondicherry Adventures in the early 1980s while we were in primary school. Bits of the original text are scribbled in several 80 page books somewhere
Favourite quote from a movie
"I am the sound of distant thunder" (Versailles) – because I am!
Favourite international sportsperson
I love Serena Williams – because she is fearless
Favourite local civil servant
Dr. Harsha de Silva – because he is angry about the right things and I find him worthy
Favourite international civil servant
Jacinda Ardern – what a magnificent leader!
Obsessed with
Trying to understand why we are so casual about inviting authoritarianism because we give our personal rights away so freely
Likely retirement destination
Somewhere on this gorgeous island of ours
COMPLETE THE SENTENCE
When you dance, you look like…
I am having a very good time
The first thing you notice when meeting someone
If he or she looks me squarely in the face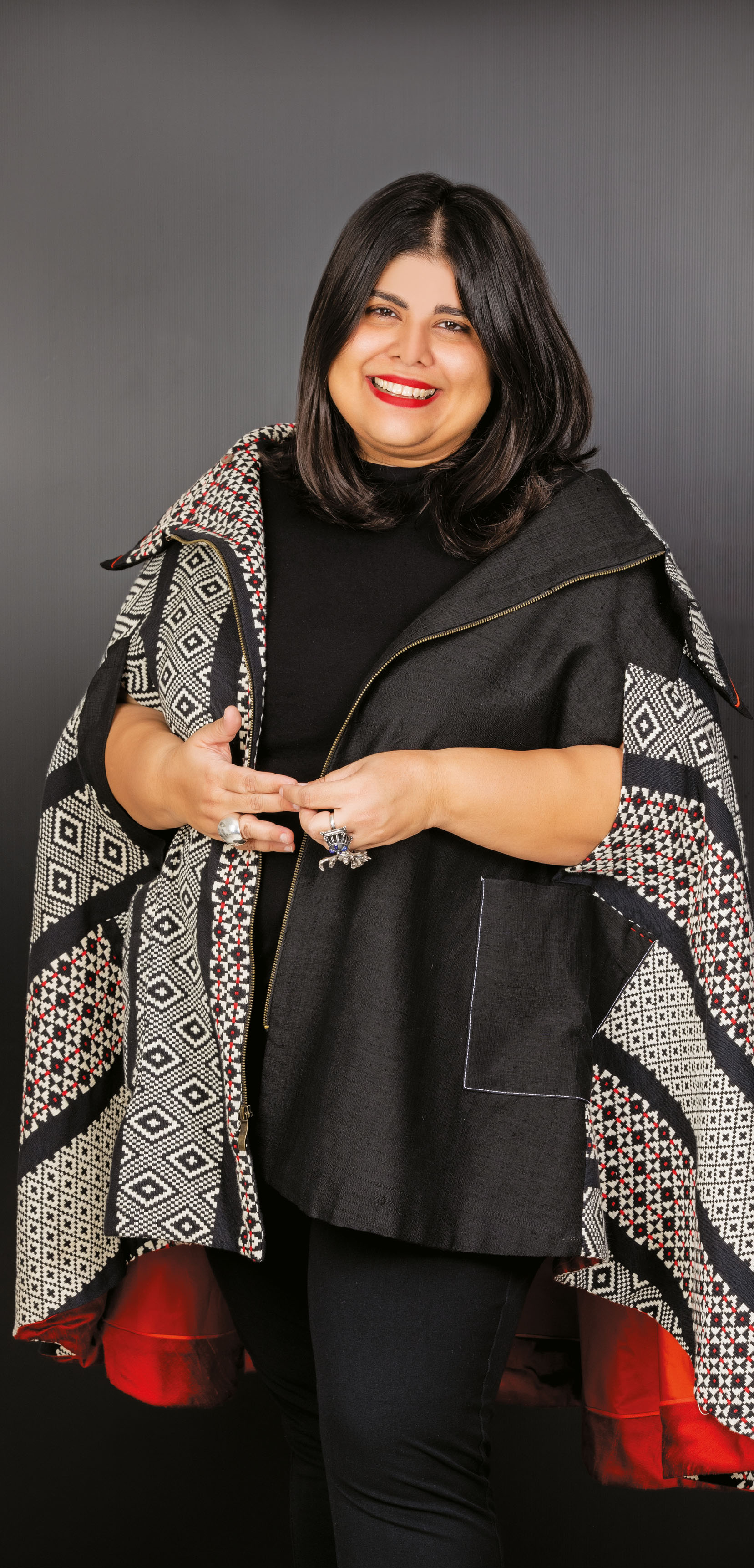 You know it's going to be a bad day when…
The phone rings at 6 a.m. 
You're challenged by
Impossible odds
Recently laughed out loud when
When my eight-year-old wanted an Annabelle or inverted cross birthday cake… my love of horror so artfully passed along!
Saddened when
Good people remain silent
Advertising has the power to
Influence change
Colombo in a few words
Dramatic, maddeningly hypocritical and deeply interesting
Sri Lanka in a few words
Full of contradictions and platitudes, but wildly magical and wonderfully insatiable – I love us
Sri Lanka will have a chance to develop when…
We can truly reflect inward with honesty and when we value equality
The world is…
What you make it
Message of positivity in these trying times
Opportunity is everywhere – be fearless and unapologetic about the ambition with which you mine it
PICK ONE
Memory skills on a scale of 0 to 10
10
Computer ability in one word
A 10 – aren't we all?!
Most productive in the morning, noon or night
Morning
A leader or follower by nature
Leader
Cook or foodie
Cook
Quality or quantity
Quality
The glass is half full or half empty      
Always half full
Work or play after retirement
Play
The most delightful word you can think of
Yes
Do you consider yourself to be a student or teacher?
A student
A technology that you think will transform the future
Ulterior motive scanner
Your most used word or phrase
I have a magical and radiant arsenal of swear words
Work out preferences
Swimming
Role models
My mum and dad
Yourself in a few words
In love with my life
Motto in life
Have courage in all things at all times
Alyna is the Chief Executive Officer of Wunderman Thompson Sri Lanka