LIFESTYLE
Nadiya  Fernando
In conversation with  Ashwini Vethakan
JOURNEY OF LIFE
Born in
Colombo
Alma maters
Holy Family Convent and Colombo International School (CIS)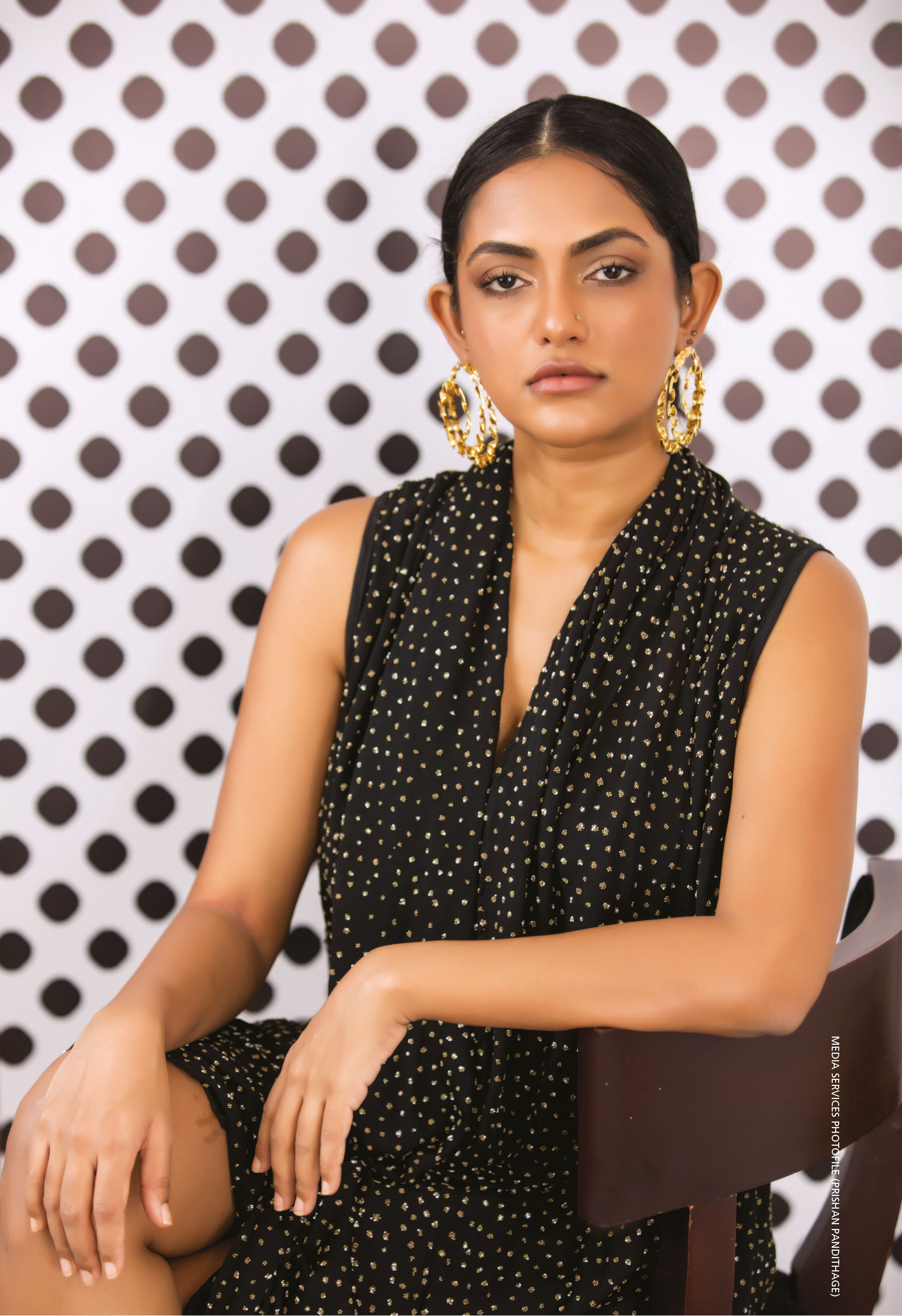 Family members
My husband (Ranil) and son (Aadam)
Wanted to be
A jockey
Drives
A Porsche Macan
Would like to drive
Since my Porsche is on the bulky side, I would say a vehicle that's a little sleeker
One thing you would like to go back to
Superficially speaking, I would love to return to some places I've visited on holiday – especially Europe so that I can extend my holidays
The reality is
I would never want to go back in time to change the course of my life because every experience – mistake or otherwise – has shaped me into the person I'm today
Best advice received
When people talk, listen with the intent to understand and reply; if you're already formulating a response while someone is talking, you deny yourself the opportunity to learn and grow
INTIMATE AND INSPIRING
Likes to play
Anything that doesn't involve sweating
Likes to watch
Sitcoms – Friends is my all-time favourite
Most unforgettable event
The day my son was born
Most forgettable event
The COVID-19 induced curfew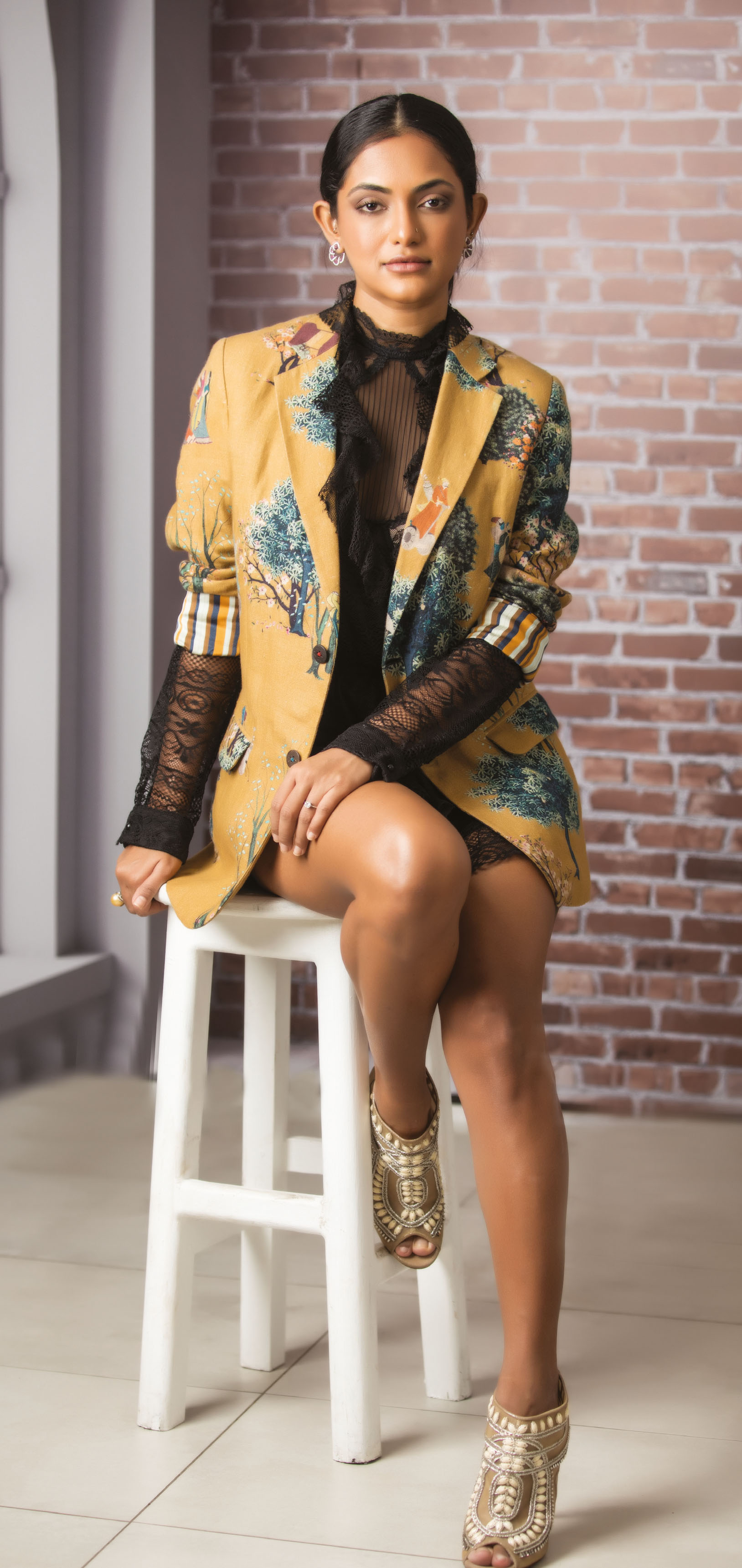 Purpose in life
To experience life to the fullest
UP CLOSE AND PERSONAL
Mantra to unwind
A familiar book – preferably Harry Potter – and a glass of wine
Most hated chore
Cleaning
Challenged by
The fear of failure
Impressed by
My husband and his ability to see the positive in every situation
Happy place
My home
Hobby
It is not exactly a hobby but I enjoy people watching with a glass of wine on Park Street
Your pet peeve
I hate when people leave the lights and fans switched on
What you think about when you're in the car
I use commuting as an opportunity to check my emails – so I suppose I'd be thinking about their contents
Items on your bucket list for the next six months
As a result of the coronavirus outbreak, the next six months will predominantly revolve around how to recover financially
Three qualities you most value in a friend
I look for people who are easy to be around, fun and loyal
Your ideal romantic date
Believe it or not, I'm not very romantic
But if someone wanted to do something special…
I'd ask for a nice hotel to be booked with unlimited room service and VOD – and be left alone
Three must-haves
My family, a contingency plan, and clothes and shoes of course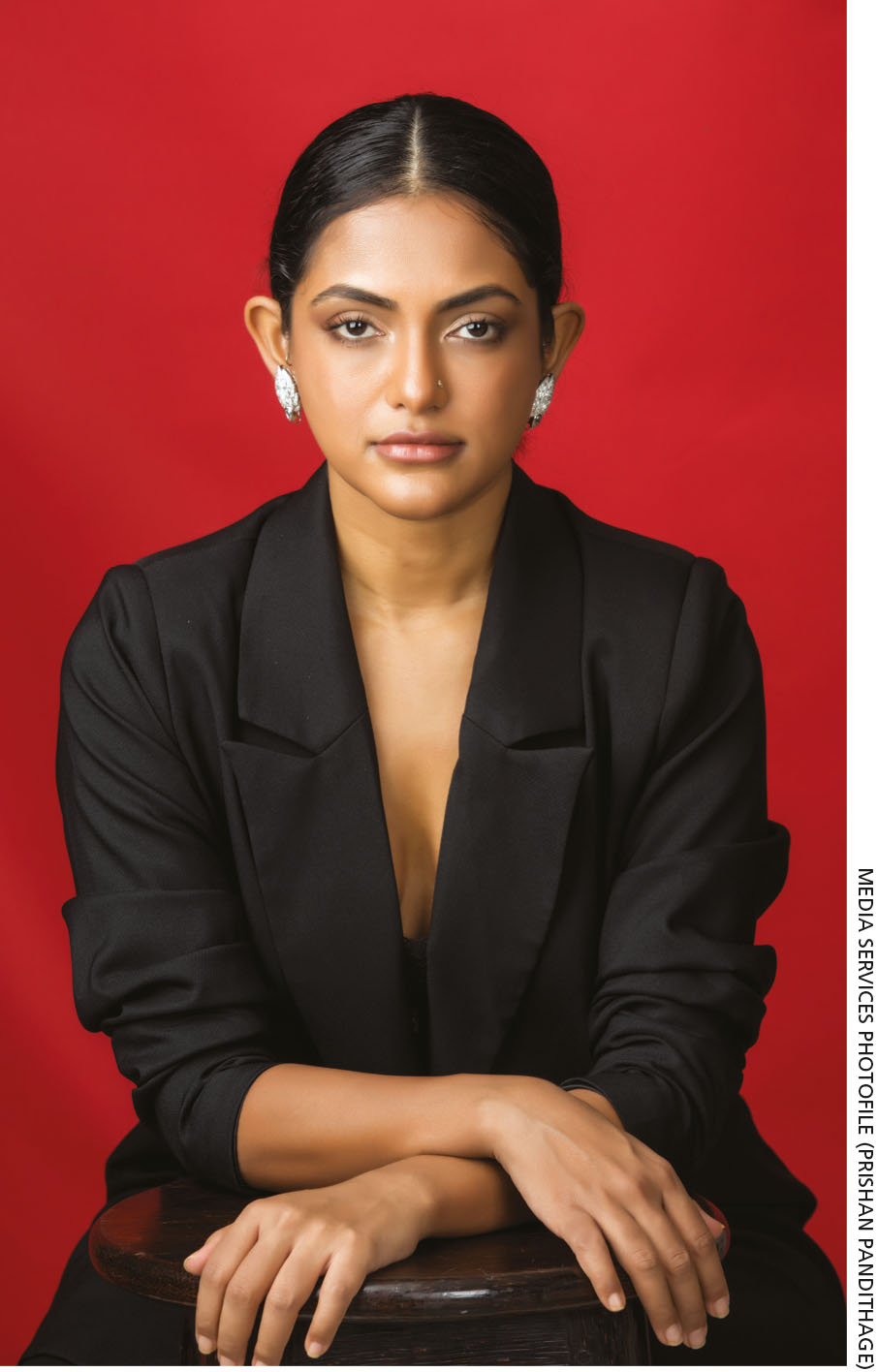 Three languages you wish you could speak
Mandarin, French and Spanish
Greatest fear
Creepy-crawlies
A little-known fact about you
I am a creature of habit and therefore, very predictable. I'm also a little obsessive-compulsive in the sense of the need to finish everything on my plate regardless of portion sizes
FAVORITES
Day of the week
Friday
Colour
Blue
Chill out spot
Café Français
Work wear
My job permits me to wear anything I want and call it fashion
Leisure wear
Athleisure
Brands
I don't have an affinity towards any brand in particular – if there is something that I like and can afford, I'd love to have it
Food
String hoppers and pol sambol
Drink
Vodka and Diet Coke
Dessert
Ice cream cake
 Local holiday destination
Galle
Overseas holiday destination
Italy
Restaurants
Café Français for burgers and an Aperol spritzer; Paradise Road The Gallery Café for ambience, cake and frozen margaritas; Ministry of Crab for crab; and Pilawoos for the night owl in me

Actor
I like certain characters from movies but don't care enough to have a favourite actor
Musician
I love music but don't have a favourite musician
Author
J.K. Rowling
Favourite quote from a movie
"You is kind. You is smart. You is important." (The Help)
Favourite movie
Breakfast at Tiffany's – it's a wonderful feel-good movie. I must have watched it a thousand times!
Likely retirement destination
I'm not retiring
COMPLETE THE SENTENCE
When you dance, you look like…
Shrek on steroids
Failure is
An opportunity to learn
The first thing you notice when meeting someone
His or her clothes
You know it's going to be a bad day when…
Someone begins making excuses
A good theme song in your life would be…
Listen (Beyoncé)
Family to you means…
Family is very important to me – as long as it's not toxic
Power is…
The ability to be comfortable in your own skin
Global warming is…
The most crucial challenge of our time
Social media is…
A wonderful tool
Children are…
Everything
The world is…
A theatre
Sri Lanka will have a chance to develop when…
Corruption ends
PICK ONE
Memory skills on a scale of 0 to 10
My memory is subjective to what I need to remember
Computer ability in one word
Average
Most productive in the morning, noon or night
Night
A leader or follower by nature
Leader
Cook or foodie
Foodie
Books or movies
Movies
Quality or quantity
Quality
The glass is half full or half empty
Always half full
Work or play after retirement
Work
The most delightful word you can think of
Demure
Do you consider yourself to be a student or teacher?
A student
A technology that you think will transform the future
Fully automated vehicles
Your most used word or phrase
Exactly!
Sri Lanka's best quality
The only thing I don't like about Sri Lanka is the temperature. I love everything else about this country and occasionally love to hate it but could not think of another place to live
Role model
There are many people I look up to so I couldn't name only one
Yourself in a few words
I'm an introvert, patient and a good listener
Motto in life
Be somebody who makes everybody feel like a somebody
Nadiya is the Director of You by The Wax Museum, a hair and makeup artist and a permanent makeup artist