LIFESTYLE
Akram

Cassim
In conversation with Ashwini Vethakan
 Akram is the CEO of Colombo Jewellery Stores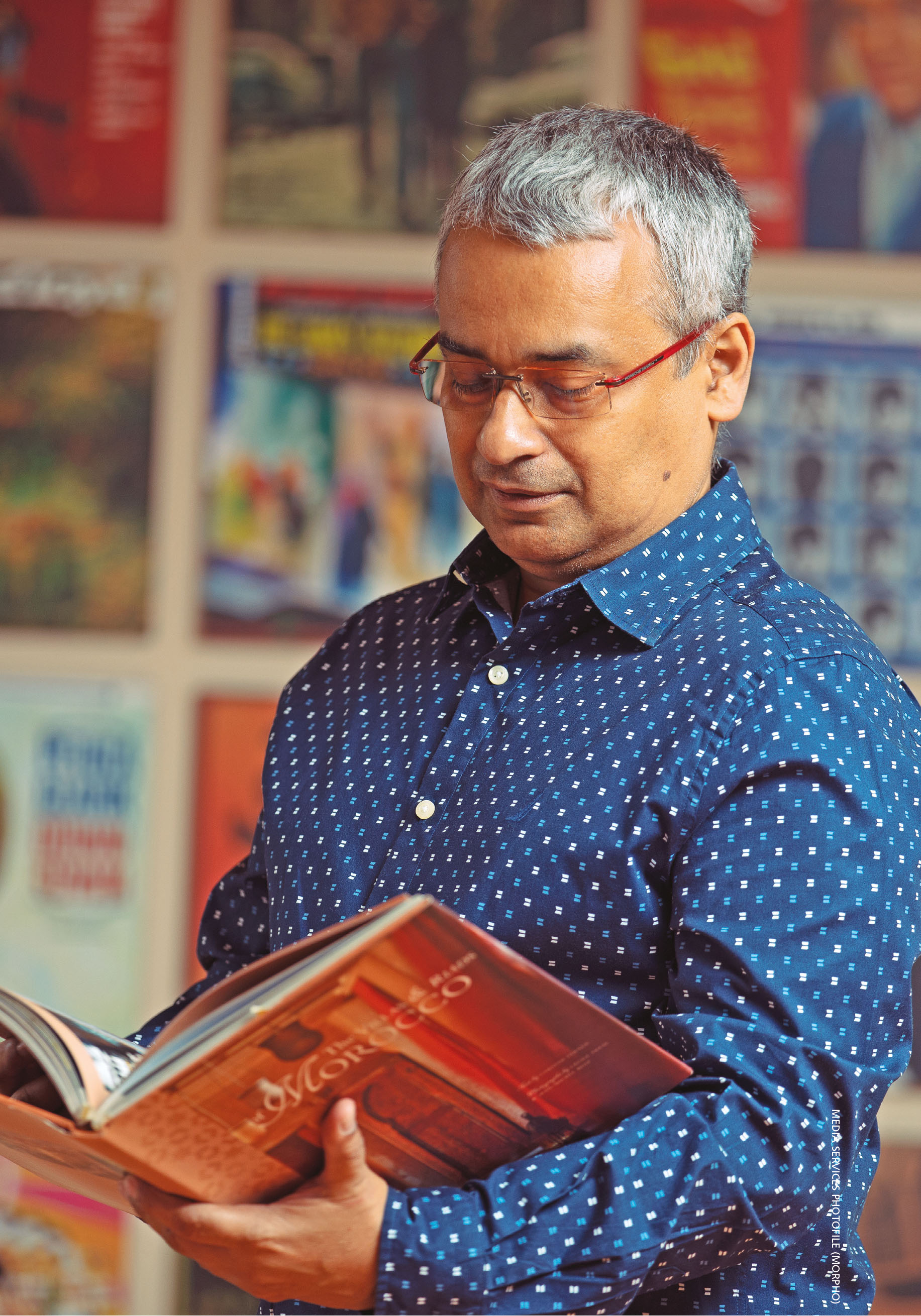 JOURNEY OF LIFE
Born 
April 1963
Alma maters
Thomas' Preparatory School and S. Thomas' College
Family members
My wife (Sharmila) and our daughter (Hanaa)
Wanted to be
A pilot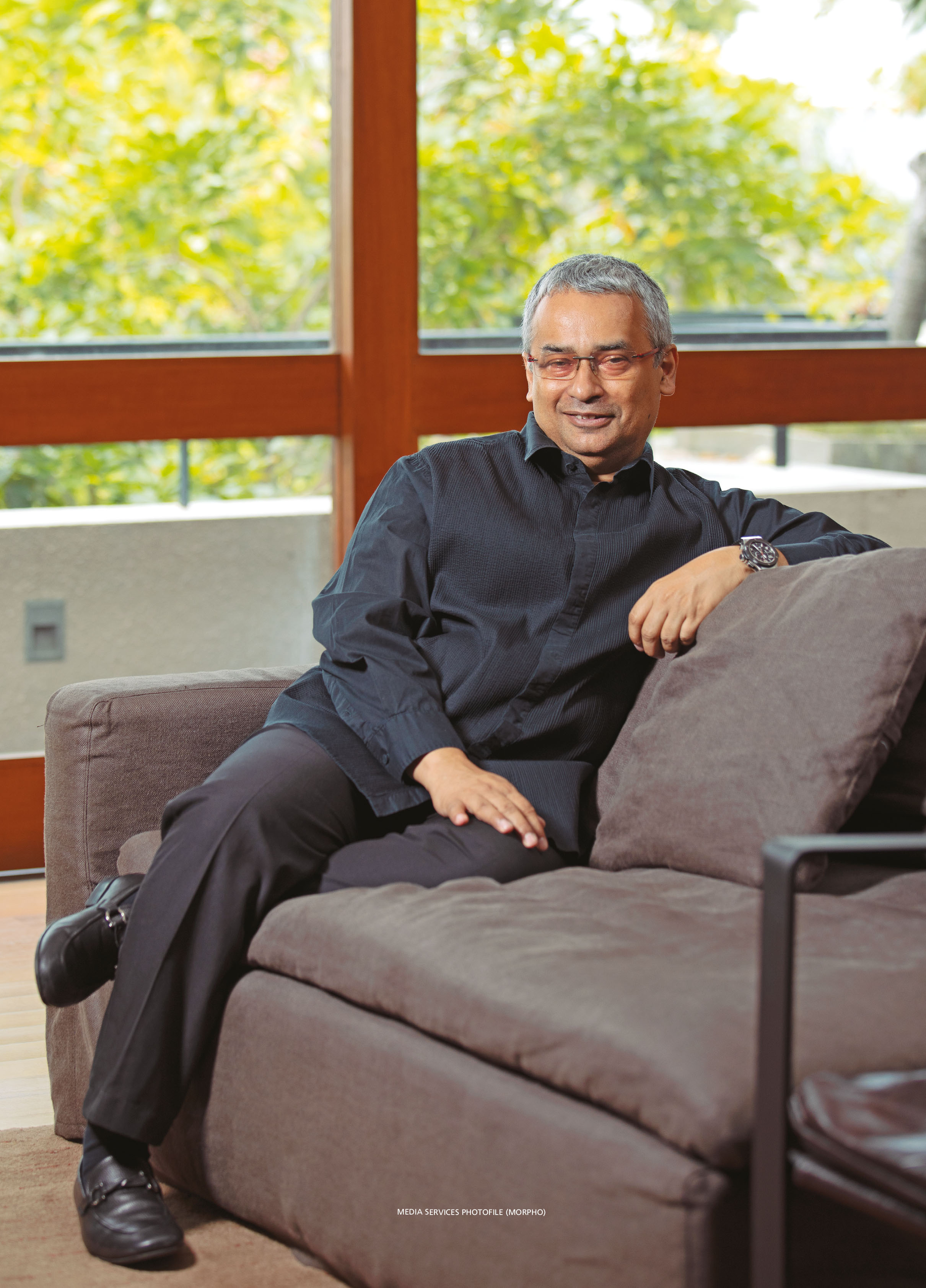 Is (but didn't want to be)
An accountant and a jeweller – but I enjoy being both!
Driven in
Any vehicle that's around – I'm not really fussy when it comes to cars
Would like to be driven in
Anything that can get me from A to B
INTIMATE AND INSPIRING
Likes to play
Cricket

Likes to watch
Cricket, tennis and football
Most unforgettable event
Watching Colombo Jewellery Stores (CJS) brand ambassador Jacqueline Fernandez ride into a packed hall on a horse for the launch of the Perpetual Grace campaign at The Stables at Park Street Mews in 2013
Most forgettable event
My father's death in 2008
Purpose of life
Enjoy doing what you have to do in ever-changing environments and circumstances while living as positively as you possibly can with hope for the future
UP CLOSE AND PERSONAL
Most hated chore
Changing a tyre
Success is
Doing what I enjoy and enjoying what I'm doing
Impressed by
People with good vibes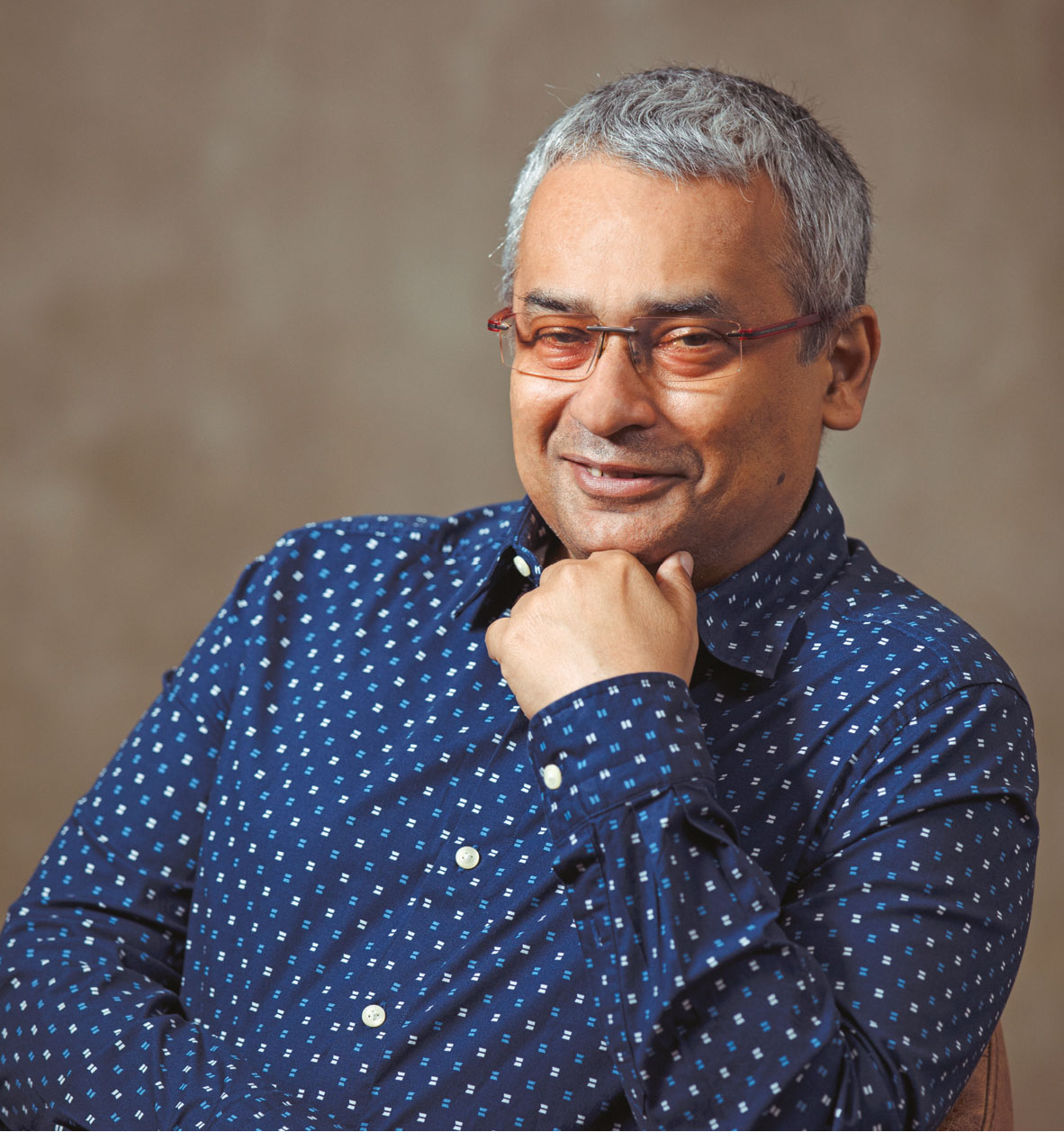 Happy place
I try to be happy anywhere that I happen to be – but if I have to name one place, I guess it would be home
Three hobbies
Photography, reading and holidaying
Pet peeve
Dogs
Ideal romantic date or outing
A gondola ride in Venice
Three items on the bucket list for the next six months
Visiting three places – Samburu County (Kenya), Botswana and Egypt
An item on the bucket list following retirement
That would have to be annoying my daughter, I guess!
Three must-haves
My phone, a good book to read and chocolate
Two 'would like to haves'
A magic carpet and magic wand!
Mantra to unwind
Prayer and meditation
FAVOURITES
Days of the week
Sunday, Saturday and Friday
Colours
Blue, black and green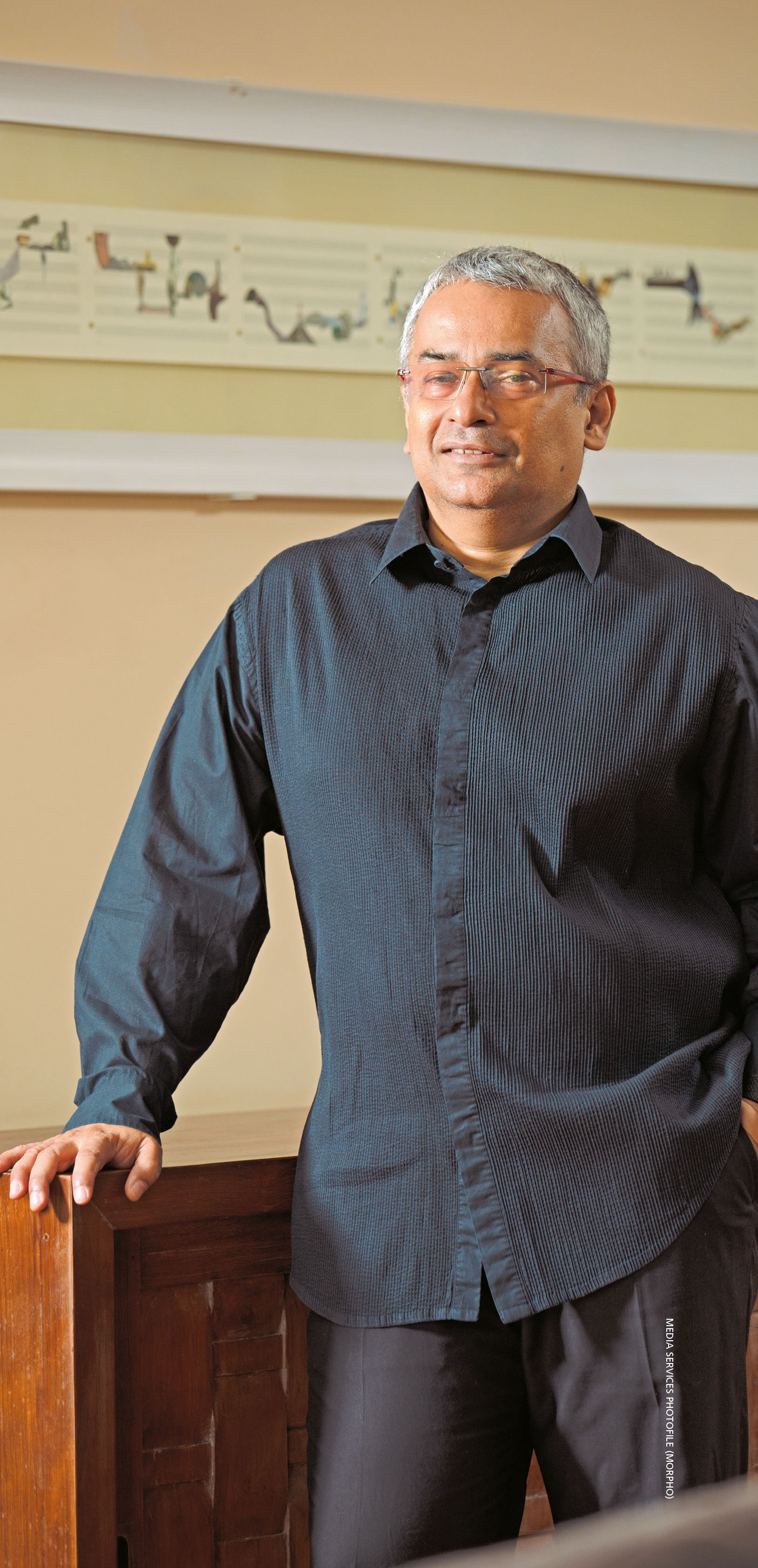 Chill out spots
A jungle spot anywhere, the Galle Fort or a beach
Leisure wear outfit
Jeans and T-shirt
Workwear outfit
White shirts with short sleeves and black or blue pants
Food
Chocolates, prawns and biryani
Drinks
Ice coffee, orange juice and sparkling water
Brands
Hublot, Salvatore Ferragamo and Hugo Boss
Local holiday destinations
Wilpattu or any of the numerous beach resorts in Sri Lanka – we live in an island that is peppered with some amazing beaches!
Overseas holiday destinations
Venice, Paris and the Maasai Mara National Reserve in Kenya
Actors
Jack Nicholson, Peter Sellers and Julia Roberts
Musicians
Elvis Presley, Louis Armstrong and Sir Elton John
Authors
W.Somerset Maugham, Dan Brown and Paulo Coelho
FIRM FAVES
Favourite quote from a movie
"May the Force be with you" (Star Wars) – the line was so impactful
when it was said in the movie
Favourite local sportsperson
Deshabandu Sanath Jayasuriya
– because he revolutionised One-
Day International (ODI) cricket forever in 1996 with his batting
Favourite international personality
Walt Disney – because he was a pioneer and innovator who had an amazing imagination, and created an empire out of an ordinary mouse!
What Disney did
Brought joy to millions of people around the world with his later creations – viz. Disneyland amusement park and Walt Disney World Resort
Favourite songs
The music from Grease – a musical that I enjoy watching
Favourite movie
Hatari – because it was the first movie I watched, which introduced me to the wonderful world of animals and Africa that I continue to enjoy to this day
Likely retirement destination
Galle Fort – I would be surrounded by my childhood memories, the ramparts and the sea; Galle is a fantastic city for anyone to live in
COMPLETE THE SENTENCE
When you dance, you look like
George Foreman
The first thing you notice when meeting someone is
His or her eyes
Recently laughed out loud when
I had a conference chat with my friends
You're irked when
People lie to bring down someone because of their envy, jealousy or insecurity
Challenged by
Ongoing changes in the technological sphere
Colombo in a few words
I'm enjoying the changes that can be seen around us
Sri Lanka in a few words
My paradise island
The world in a few words
A wonderful place
PICK ONE
Memory skills on a scale of 0 to 10
Seven
Computer ability in one word
Manageable
Most productive in the morning, noon or night
The morning is when I'm most productive
A leader or follower by nature
Leader
Workout preferences
Walking
Cook or foodie
I'm a foodie – but I would love to be a good cook as well
Best haircut and style
Bald
Quality or quantity
Quality
The glass is half full or half empty
Half full
Work or play after retirement
Play
The most delightful word you can think of
Love
Do you consider yourself to be a student or teacher?
A student
A new technology that will transform the future
Innovations in the arena of food tech­nology such as lab grown meat and cellular culture could change the way in which we obtain the food we eat
Most used word or phrase
Let's eat!
Role model
My grandfather – because he was someone with whom I enjoyed my childhood for 12 years and he spoilt me like any granddad would!
Yourself in a few words
Happy and content
Motto in life
Enjoy life!