LEOS OF SRI LANKA

Leo Clubs are a youth organization of Lions Club International with over 200,000 members worldwide. The acronym L.E.O. stands for Leadership, Experience and Opportunity. Leo Clubs encourage young people to develop their leadership qualities through various social service activities. Leos are dedicated young leaders who realize the power of action.
Q : What is Leoism and briefly explain about your vision in this Leoistic year?
Leo Clubs International is the official youth program of Lions Clubs International. Leo Multiple District 306 is the administrative body that consists of six Leo districts with over 150 active Leo clubs in Sri Lanka and the current membership of the Leo Multiple District accounts for nearly 8,000 members island wide.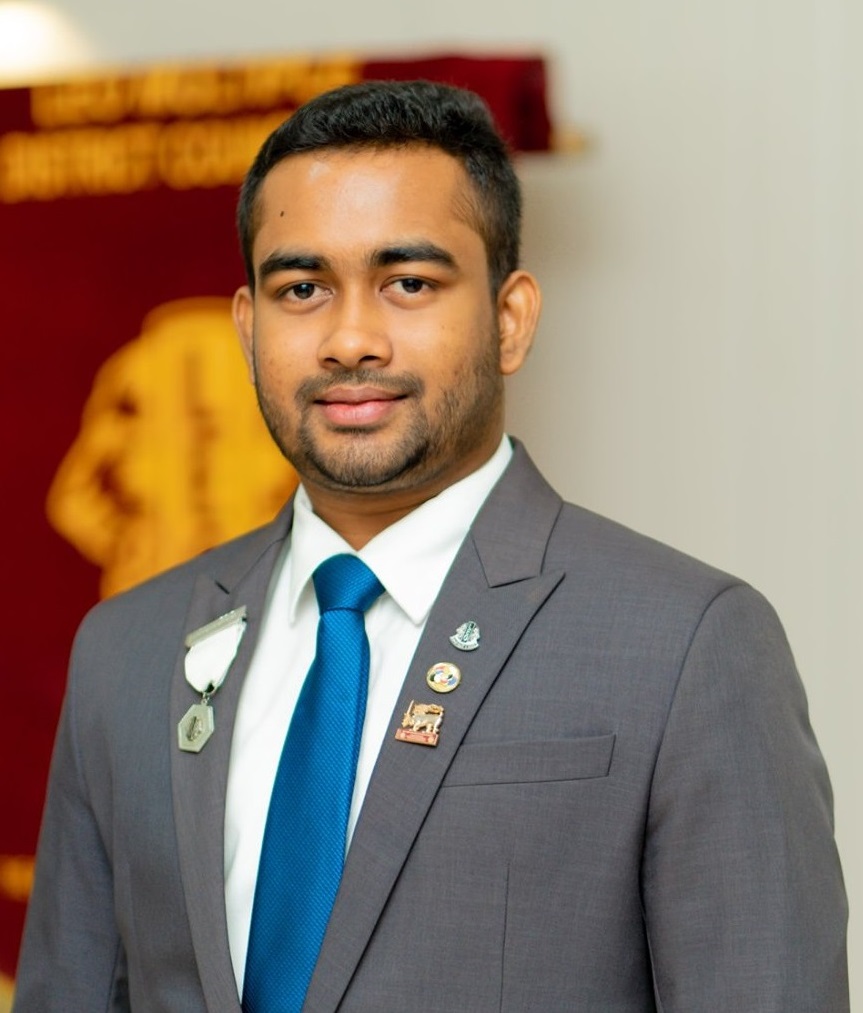 The purpose, as we know of Leoism is to provide an opportunity for youngsters to address the physical and social needs of their communities, enhance the knowledge and skills in them that will assist them in personal development and to promote better relations worldwide through a framework of friendship and service. It offers something of singular and enduring value: the chance to be part of a global network of youngsters who have the talent and the drive to change the world. We, Leos believe in the power of community action to make a global impact and together, we have the capacity and the resources to achieve almost anything.
This year, we are about to inspire just that, along with a new, incredible mantra for the year 2020/21, 'Spark Inspiration' – the Leo movement in Sri Lanka is about to be revolutionized. It has opened doors to well-ordered methods for Leos to do service and gain tremendously from Leoism at the same time. The innovative potential of young people, combined with the power of technology, is already proving to be a powerful force – on the road to achieving our goals for a better world. With that, we are proud of our young, and passionate Leos – who are on their way to becoming visionaries, and are committed in giving life to brand-new initiatives. Further, new initiatives are underway to encourage Leos to think holistically about the environment that they are in and look at all aspects of innovation, with the world's new drive towards the convergence of clean, green concepts. Thus, keeping the above in mind, Leo projects will take a direction towards designing, developing and delivering solutions, while keeping the 'clean' and 'green' facets in mind.
Leos of Sri Lanka have true power and potential to create an inclusive, equitable, safe and sustainable world for all. We believe, when given the opportunity, support and space to make a difference, Leos can  and will  rise to the occasion with a sense of heightened excitement!
Leo Champaka Dammage
Multiple District President
Leo Multiple District 306, Sri Lanka
Q : What is the purpose of Leoism and benefits of becoming a LEO?
As a Past District President in the Leo movement and as a District Chairperson for Leos in Lions movement apart of that The International Board of Directors has appointed me to serve as the Lions representative of the Leo Club Program Advisory Panelist for Constitutional Area 6 (ISAME Region) period of 2020/2022.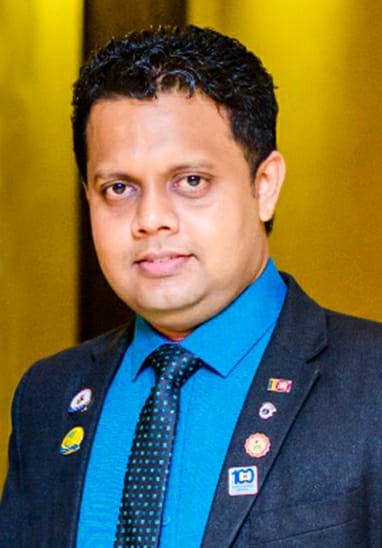 As a member of this panel, we will play a critical role in the growth and development of the Leo Club Program throughout all eight constitutional areas. I am the person who is represent Leos and Lions from including Sri Lanka with constitutional area 6 and serve as an ambassador for the Leo Club Program.
In my view, Lions club International is one of the largest and well recognized organization, which conducts world's largest serving for needy people apart from UN, Leos play a major role in lions club international, they are future prospects of Lions club and in return they are getting more opportunities, more experiences, leadership exposure and recognition as well. Youth should consider joining a voluntary organization, because they can gain a lot of things out there. The cultural experience, the use of knowledge and common sense in practical situations and to learn how to deal with different kind of personalities were highlighted.
And further, that leos give an example to society, that youth can make a different and also in my view, A leo should be a role model to the society and also leos should mainly focus on serving to the society and serving the community. And also they should take actions in order to sharpen themselves as quality leaders.
My advice for all the Leos in Sri Lanka is  to engage with leoism in proper way, do not chase after awards and recognitions, always respect others, engaged in quality social service, do not compete with other members of clubs, then this philosophy will be able to build up a greater life for your future. Leoism is great milestone in everyone's life. Therefore, always remember to keep this leosim  as a part of your life. It will definitely lift you up to achieve your life goals.
PDP Lion Hasitha Warnakulasuriya
Leo Club Program Advisory Panelist – 2020/2022
Constitutional Area 6
Lions Clubs International