FITCH RATINGS
Strong GDP Rebound in 3Q20, Particularly in Eurozone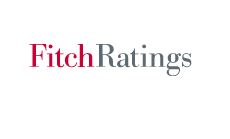 Fri 30 Oct, 2020 – 12:05 PM ET
Related Fitch Ratings Content: 20/20 Vision – October 2020
Fitch Ratings-London-30 October 2020: The recovery in US and eurozone GDP in 3Q20 after lockdowns were eased was very strong and much sharper than expected in the September 2020 Global Economic Outlook (GEO) forecasts, particularly for the eurozone, says Fitch Ratings in its latest '20/20 Vision' chart pack.
US GDP rose by 7.4% qoq (33% annualised) in 3Q20, faster than the 5.7% (25% annualised) forecast in the September GEO. However, US GDP was still 3.5% below its pre-pandemic 4Q19 level in 3Q20. Eurozone GDP expanded by 12.7% qoq after a 11.8% decline in 2Q20. This was much faster than the 6.4% anticipated in the September GEO and took the level of GDP in 3Q20 to 4.3% below its pre-pandemic 4Q19 level. The biggest surprise was France, where GDP grew by 18.2% qoq (vs our forecast of 10.8%), but Italy and Spain also saw very fast expansions at 16.1% (vs 9.8%) and 16.7% (vs 9.9%), respectively, and German GDP grew by 8.2% (vs 5.1%). The volatility in GDP in 2020 to date has been without precedent, reflecting the impact of the coronavirus pandemic. The latest GDP data along with other high frequency is detailed in our latest Vision 20/20 chart pack released today.
Fitch's bi-monthly '20/20 Vision' chart pack covers the 20 major economies that are the focus of Fitch's Economics team's global macro analysis, and plots five years of high frequency economic data for 20 variables, with consistent coverage across each country. '20/20 Vision' is available at www.fitchratings.com or by clicking the link above.
Notes for Editors: Fitch's Economics team, led by Chief Economist Brian Coulton, analyses global macroeconomic trends and their impact on credit markets around the world. The team publishes global macroeconomic research, forecasts and commentary focusing on 20 major advanced and emerging economies. The 'Global Economic Outlook', the flagship publication of Fitch's Economics team, and other global economic research and commentary are available at www.fitchratings.com/site/economics.
Contact:
Pawel Borowski
Economic Data and Research Analyst
+44 20 3530 1861
Fitch Ratings Limited
30 North Colonnade
London E14 5GN
Media Relations: Peter Fitzpatrick, London, Tel: +44 20 3530 1103, Email: peter.fitzpatrick@thefitchgroup.com
Additional information is available on www.fitchratings.com