LEADING BRANDS PROFILES
Pan Asia Bank
Q: How has the bank performed recently?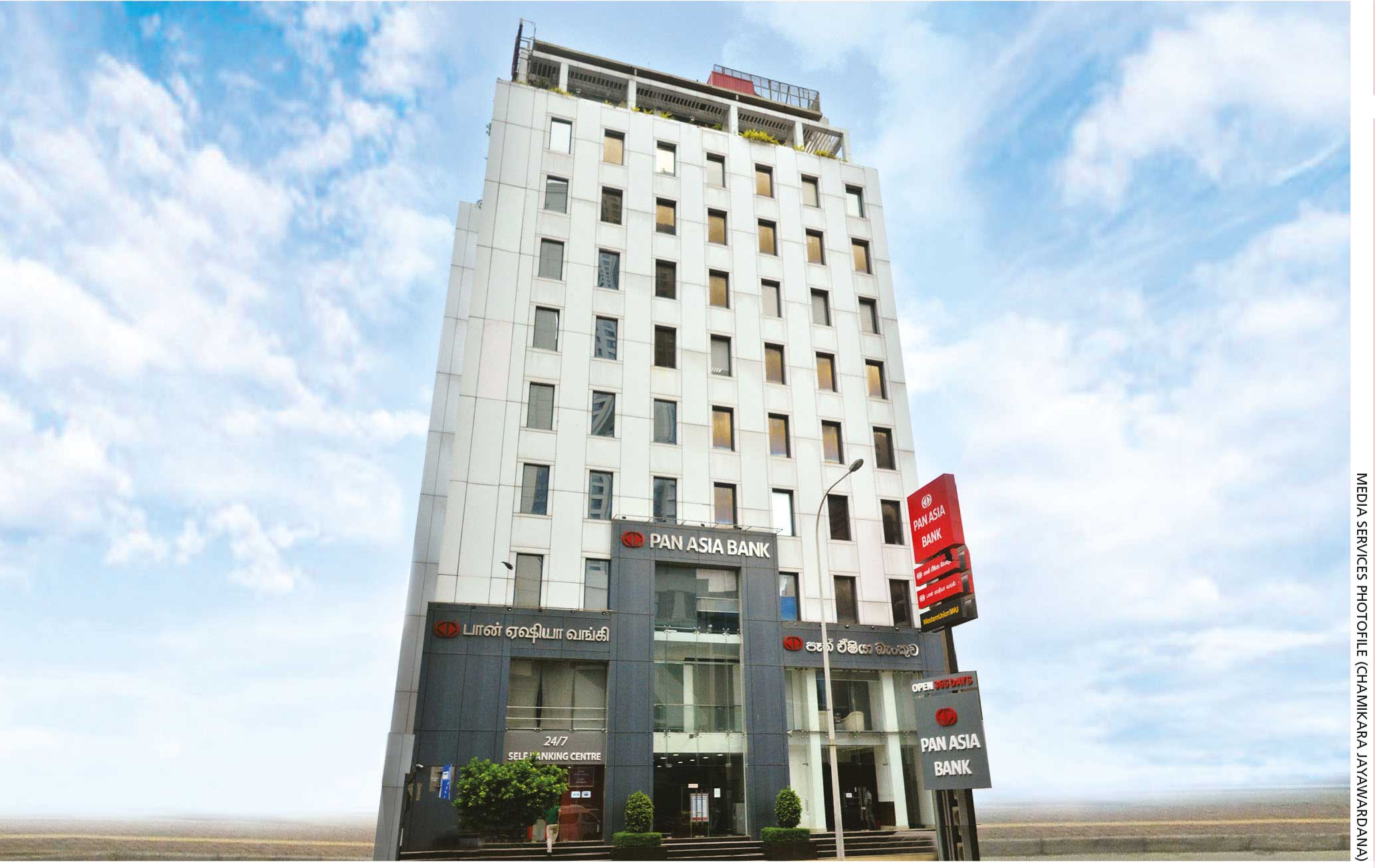 A: Incorporated 26 years ago, Pan Asia Bank has positioned itself as 'the truly Sri Lankan bank' with a sustainability focussed vision.
This positioning continues to inspire us to cater to Sri Lankan customers' and broader society's urgent needs, and deliver best in class banking solutions in adherence with the highest quality standards.
On the back of the bank's 25th anniversary last year, we recorded our best performance with a profit from operations before taxes of Rs. 3.5 billion, 17 percent increase in profit for the year and 16.9 percent rise in EPS from 2019.
We recently won the Best Bank for Treasury Activities Sri Lanka 2021 award in the Treasury & Cash Management Banking Awards category at the Global Banking & Finance Awards 2021 – this is testimony to our continuous commitment and dedication to uplifting our efficiency and solutions efficacy.
Furthermore, we were recognised as the Best Green Bank in Sri Lanka at the Global Banking & Finance Awards 2020 and became the first Sri Lankan bank to partner with Swiss development finance institution (DFI) Symbiotics for its first green bond issuance, which is proof of our commitment to sustainable growth.
Q: In what ways has the pandemic impacted brands?
A: The pandemic has probably been the worst crisis to hit the world. However, businesses were pushed to achieve sustainable growth in profitability, riding on innovation and customer centric value additions to adapt to the changing dynamics.
Brands must understand that customer needs are more complex now and support them in powering through the pandemic. This calls for changing ourselves at the core.
For example, Pan Asia Bank has been continuously re-looking at and re-strategising even basic banking fundamentals in a 'phygital' light to align with the need for more contactless accessibility.
Q: What role can companies play in accelerating business recovery?
A: Brands and businesses will play a crucial role in ensuring stable economic conditions in the post-pandemic era – especially banking and financial institutions. Supporting the government's relief measures to stimulate an economic recovery and extending loans to revitalise businesses must be priorities for all banks.
Bank brands should also look to instil renewed trust and confidence among people. Being a service that is intertwined with people's everyday lives, it's the responsibility of a bank to drive the core aspects of the 'new normal' – such as digital activities – to increase adoption rates.
Q: Does the bank use digitalisation to enhance its brand offering?
A: Digitalisation was always the next step; the pandemic accelerated its adoption. Pan Asia Bank prepared to embrace digitalisation in its offering through innovations, and by restructuring processes and enabling digital transactions.
In addition to enhanced online banking and the Pan Asia mobile app, we partnered with LANKAQR for QR enabled transactions. The Department of Pensions also selected us to be the first private sector bank to deploy an electronic fingerprinting facility as an alternative to providing life certificates for pensioners.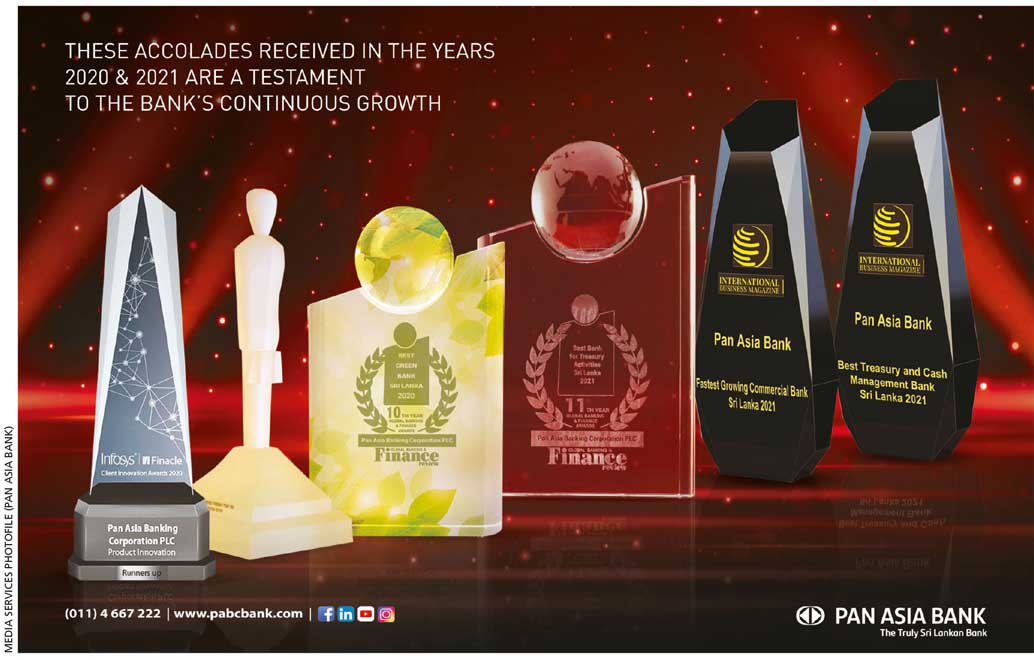 Q: How have you realised the concept of sustainability?
A: Pan Asia Bank has adopted a pioneering standpoint to instil sustainability practices in Sri Lanka, incorporating multiple green initiatives as part and parcel of our operations.
Uplifting local agriculture through sustainable practices is an important initiative of Pan Asia Bank. The bank became the recipient of the first US$ 7.75 million green bond launched by Symbiotics and was recognised as the Best Green Bank in Sri Lanka at the Global Banking & Finance Awards 2020.
Our latest green lending initiative provided irrigation facilities to sugarcane farmers in Monaragala in partnership with the Global Climate Partnership Fund (GCPF), the Hector Kobbekaduwa Agrarian Research and Training Institute (HARTI) and the Lanka Sugar Company.
Q: And how does the brand view innovation?
A: Positioned as a truly Sri Lankan bank with a green focus, we believe that it's our responsibility to drive innovation together with productivity and sustainability while keeping the Sri Lankan people in focus.
Innovation is ingrained in our brand's DNA. We have garnered several accolades for our pioneering efforts including being recognised as the runner-up in the Product Innovation category at the Infosys Finacle Client Innovation Awards 2020.
We consider innovation to be a way of life, and incorporate it in our portfolio, offering and processes.
website: www.pabcbank.com