LEADING BRANDS PROFILES
BOC
Q: How has the bank built its reputation since its inception?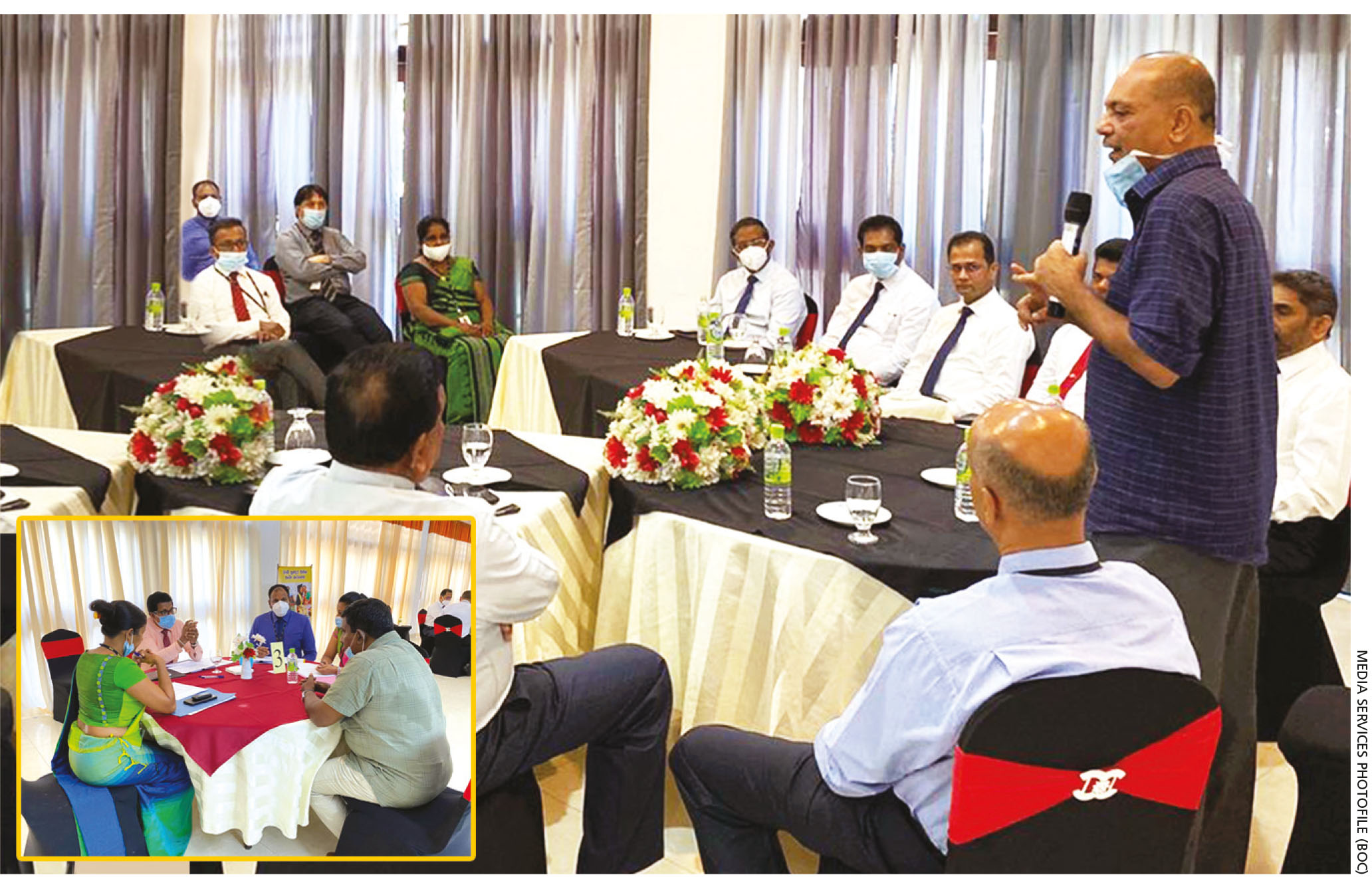 A: With a reputation built over 81 years, Bank of Ceylon (BOC) represents a hallmark of trust and stability in Sri Lanka's banking and finance sector. As a state institution, BOC has become a role model as a responsible corporate citizen in the country.
Forging ahead as a resilient leader in banking, BOC has not only proven its financial strength but also a commitment to serving the nation's needs – especially during crises such as the COVID-19 pandemic.
Aligning with the government's initiatives to counter the socioeconomic downturn in Sri Lanka, BOC recorded the highest disbursement under the Saubagya working capital loan scheme of 18,589 facilities worth Rs. 39.1 billion while moratorium facilities were valued at more than 589.4 billion rupees.
While posting robust results, the bank also takes pride in achieving the highest reported sector profit – Rs. 23.6 billion in profit before tax – and US$ 2.8 billion in inward remittances last year.
As 'Bankers to the Nation,' BOC explored new avenues with innovative human resources (HR) and IT solutions to serve customers as part of the drive to ensure the banking sector's integrity, while taking the lead in economic revival efforts through SME and local entrepreneurship development.
Q: And how has the brand evolved over the decades?
A: BOC was established in 1939 in response to the dire need for modern banking facilities for the common man. Fulfilling this role made us Bankers to the Nation. The bank has stayed true to the aspirations of the people since its inception and today, it is proud to be associated with over 50 percent of the Sri Lankan people in myriad ways.
From its first branch in Colombo Fort, BOC expanded its reach to a network of 646 branches and 1,366 ATM/CDM/CRM units locally, and four overseas branches in Malé and Hulhumalé in the Maldives, Chennai in India and the Seychelles. BOC also operates a subsidiary in London.
The bank's financial strength surpasses three trillion rupees in assets, Rs. 2 trillion in loans and advances, and 2.5 trillion rupees in deposits. BOC continues to be the No. 1 banking brand in the country with the highest brand value of any banking or financial services institution as published in the Brands Annual by Brand Finance Lanka and LMD for 12 consecutive years.
Q: In what way has COVID-19 impacted 'Brand BOC'?
A: The pandemic underscored the bank's dependability as a partner to individuals and businesses. Brand BOC demonstrated its capacity and brand evangelism by delivering exponential customer experiences through hybrid delivery channels that effectively combined digital technology and human capital.
BOC's core DNA of responsibility and integrity enabled it to emerge victorious among the leading brands in Sri Lanka.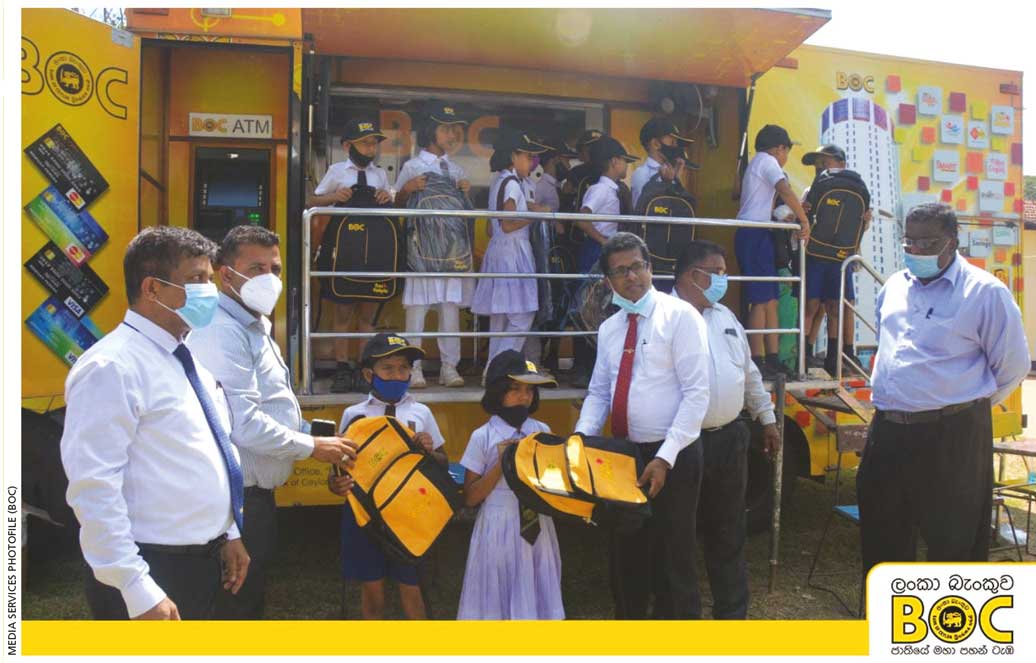 Q: What is the role of brand investments in the prevailing landscape?
A: Preserving a brand's equity is the most critical form of investment that any organisation can focus on in the prevailing business environment.
For a large-scale leading banking brand such as BOC, penetration across all socioeconomic segments through an omni-channel approach is a crucially important investment. Managing rigorous marketing communications, the bank invested responsibly in keeping customers updated to facilitate their financial needs.
BOC expanded its customer touch points beyond the 2,000 mark over the last year – including its physical branch network along with its ATM/CDM/CRM network to reach every part of the island.
Moreover, the bank's staff worked tirelessly to provide the best service possible even at the peak of the pandemic while ensuring maximum precautions to safeguard customers and themselves. As such, BOC was able to enhance its brand trust among all stakeholders.
Q: How does BOC fulfil its social and environmental conscience?
A: Becoming the 'Most Valuable Banking Brand' involves fully embracing the responsibility of operating with a strong social and environmental conscience. BOC has always been vigilant that the distribution of its value creation covers the entire country with a special focus on socioeconomically disadvantaged areas.
Observing the UN's Sustainable Development Goals (SDGs), BOC has given the objectives due consideration in incorporating them when formulating business strategies.
In recognition of its commitment, BOC has won many accolades – including being among the 'Top Ten Corporate Citizens' in Sri Lanka at the Ceylon Chamber of Commerce's Best Corporate Citizens Sustainability (BCCS) Award 2020.