LEADING BRANDS PROFILES
Allianz General
Q: How has the insurance sector fared during the pandemic?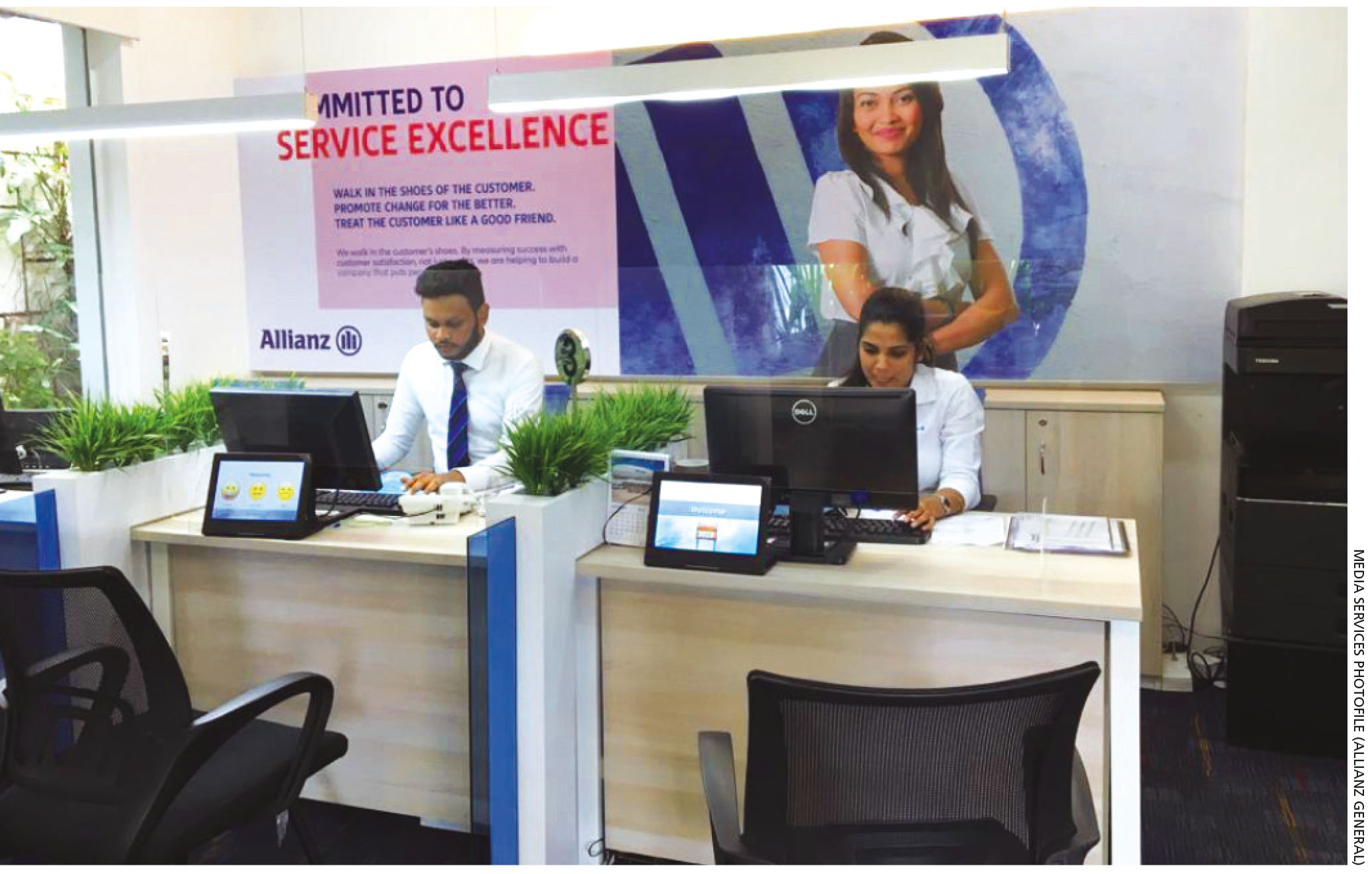 A: COVID-19 gave rise to unprecedented challenges for people and society alike. Consumption generally declines during an economic downturn, impacting every industry – particularly insurers.
A year or so on however, we see a growing demand for insurance especially in life, savings and medical insurance. General insurance was mainly impacted by motor insurance, which was hit hard by the import restrictions on vehicles.
With tourism being the third largest export earner, the impact of lockdowns and border closures on this sector was devastating.
Understanding the need of the hour, we introduced options such as innovative individual and group life insurance products – Corporate Pension for a sound retirement and Corporate Suwasahana focussing on medical expenses.
We also extended the relief period for renewal payments and designed a motor insurance solution with discounted premiums, which considered vehicle use during the pandemic.
Moreover, our newly developed motor insurance app enables customers to purchase products online and renew existing policies as well.
Q: What is it about Allianz that inspires trust among customers, in your opinion?
A: Despite the challenging times, we honoured 485,000 claims among general and life insurance policies over the past two years. During the pandemic, we invested in infrastructure development and commenced remote operations to better cater to customers.
We managed and processed approximately 650 claims a day. Rather than merely disbursing claims, we're pleased to be able to help customers at a time of need and act as a source of support throughout their lifetimes.
The customer is at the core of our business; and as such, our strategies and developments are linked directly to them. Our focus on resilience, integrity and customer centricity led to us being ranked as the top insurance brand in the world for the second consecutive year, according to Interbrand's Best Global Brands 2020.
For Allianz, this points to its growing role in people's lives. Our commitment to the community, and continued focus on customer and market excellence, are vital pillars.
As the world around us changes rapidly and so do financial services, we'll make sure we keep building on our strong foundation and reinforce our leading position by focussing efforts on five fields of action: True Customer Centricity, Digital by Default, Technical Excellence, Growth Engines and Inclusive Meritocracy.
Q: How do you view COVID-19's impact on brands?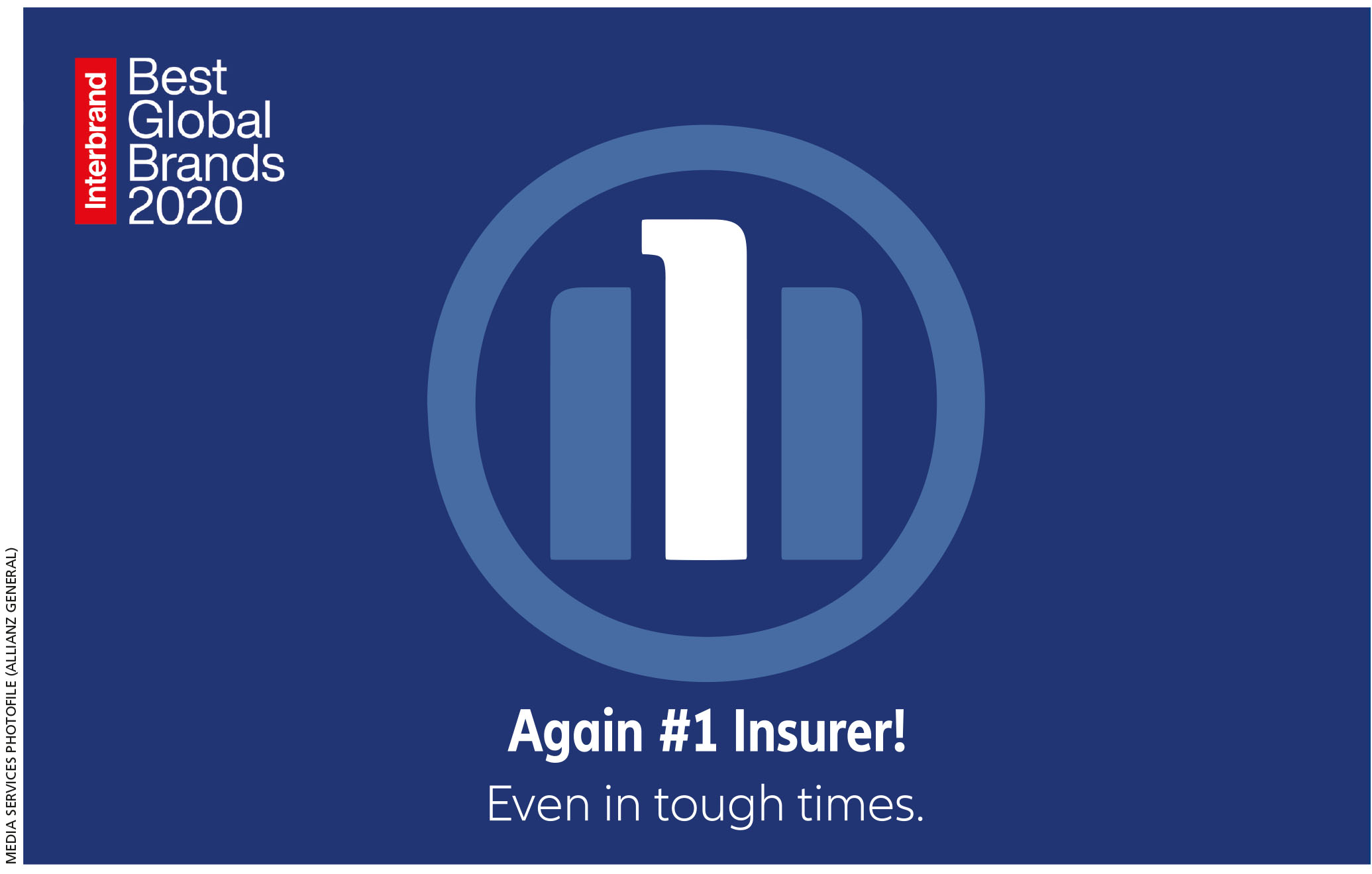 A: Branding is always challenging – especially in highly volatile market conditions. But during a crisis, companies must assess the situation and change traditional strategies by embracing new technology, which will help them better serve current and potential customers.
Brands should be empathetic, demonstrate a caring approach and be supportive. It's rare for customers to abandon a brand when it was there for them in a time of crisis.
At Allianz, all our social media platforms are used to communicate product and non-product information, to current and potential customers. Prominence is given to the latter to drive engagement, raise brand awareness and share information related to COVID-19 in a digestible manner.
Understanding the importance of streamlining and innovating our digital presence, we're working on technologies such as virtual assessments on claim intimations, virtual pre-underwriting inspections, online quotes and buying possibilities for the motor insurance segment. 
Q: And how can corporates build brand loyalty through experiences?
A: Branding is what customers feel based on what we say and do. Increasing and optimising engagement through meaningful interactions helps build brand loyalty.
Providing exceptional customer service is also vital – especially in a service segment. Since insurance is intangible, our actual service delivery comes when claims are submitted – which is when customers need financial assistance the most.
As such, delivering our promise without fail is essential. We train agents and intermediaries to educate clients on product features, benefits, and terms and conditions before closing sales, which will help us deliver the services promised.
We make every effort to deliver our brand promise – 'confidence in tomorrow.' From talent acquisition to training and development, to all functional departments, we're geared to satisfy customers. We believe that focussing on customers and placing them at the centre of our business will build brand loyalty over time, helping foster greater success.
Mangala Bandara
Chief Marketing Officer
www.allianz.lk