LEADING BRANDS PROFILES
Dialog
Q: As Sri Lanka's 'Most Valuable Consumer Brand,' how has Dialog stayed true to its vision?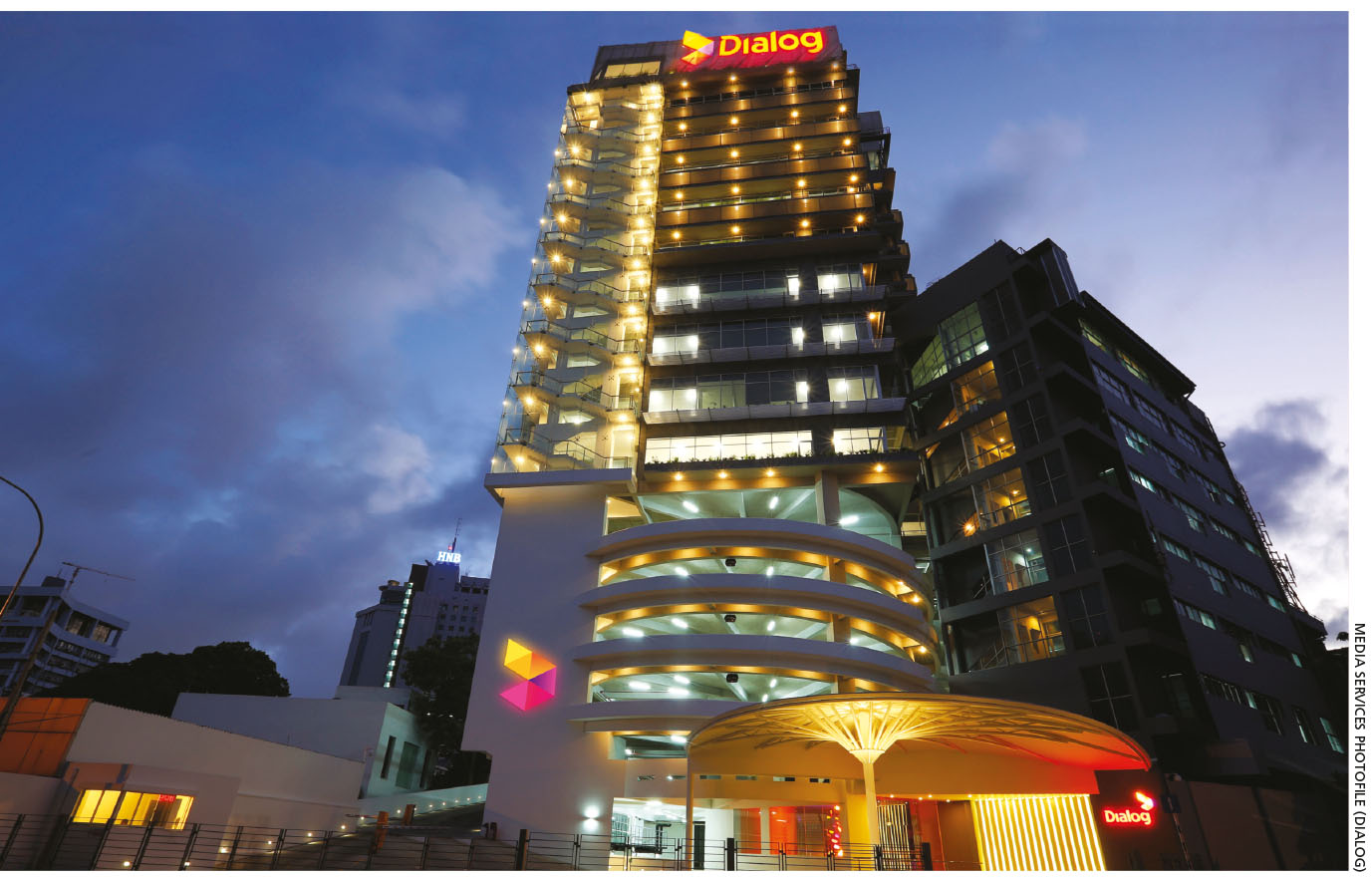 A: Dialog's vision of empowering and enriching Sri Lankan lives and enterprises is deeply ingrained in our DNA. This is exemplified by the Dialog family's relentless pursuit to uplift communities and revolutionise the industries we operate in over the past 25 years.
As a result of these efforts, we are truly humbled and privileged to serve over 16 million Sri Lankans today.
Dialog being named Sri Lanka's Most Valuable Brand by Brand Finance with a brand value of Rs. 53.9 billion and brand strength rating of 'AAA' are reflective of the company's resolve to deliver 'The Future. Today.' as espoused in our brand signature.
Furthermore, amid our unwavering efforts to support customers, colleagues, communities and the country in navigating through the challenges posed by the pandemic, Sri Lankans across the country voted Dialog the 'Service Brand of the Year' and 'Youth Service Brand of the Year' for the second consecutive year, and 'Telecommunication Brand of the Year' for a record 10th year at the SLIM People's Awards 2021.
Q: How did Dialog respond to assist the communities in which it operates during the pandemic?
A: Dialog rolled out a multitude of initiatives to address some of the biggest social challenges during this unprecedented time. In supporting the healthcare sector, we invested 200 million rupees in the development of state-of-the-art ICUs at the Base Hospital Homagama and the Negombo Hospital.
Additionally, we provided critical connectivity solutions to the National Institute of Infectious Diseases (Infectious Disease Hospital – IDH) and more than 110 quarantine centres while extending Dialog Television (DTV) services to over 300 quarantine centres across the country.
Dialog also provided 4,000 PCR test kits to the Ministry of Health to enable high-speed robotic PCR testing at the Bandaranaike International Airport (BIA).
Furthermore, the company provided telepresence and connectivity solutions to 30 hospitals, extended telemedicine solutions to 16 key hospitals across the country, launched the toll-free and trilingual 1390 COVID-19 national hotline, enabled free video and audio consultations with doctors through the MyDoctor app, and launched government telemedicine services through MyDoctor, enabling the public to consult government doctors through video or audio calls for free.
The Dialog family also conducted multiple nationwide COVID-19 relief operations with media stations where dry rations worth Rs. 78.25 million were distributed to more than 174,000 people in over 400 villages across 22 districts during the lockdowns.
Dialog enabled the Ministry of Education to extend toll-free distance learning solutions to 92 schools across the country, and provided free access without data charges to all official e-learning platforms of state universities, Guru.lk and e-thaksalawa.
In supporting our customers, we provided over seven billion rupees' worth of concessions during the lockdowns. This included providing free mobile data, calls and SMS – where more than 25 million GBs in data and seven million minutes were utilised by over 8.5 million customers.
During these challenging times, our entire 1.5 million DTV customer base was provided the full channel bouquet without additional fees and 324,000 households were offered free DTV services for 30 days. We also provided free Home Broadband (HBB) data – utilised by more than 310,000 postpaid HBB and 145,000 prepaid customers.
Our enterprise customers were facilitated with Rs. 375 million worth of concessions and benefits during this period.
We will continue to develop solutions with a social purpose and invest in the right resources during this 'new normal' to empower Sri Lanka's transformation into a digital nation.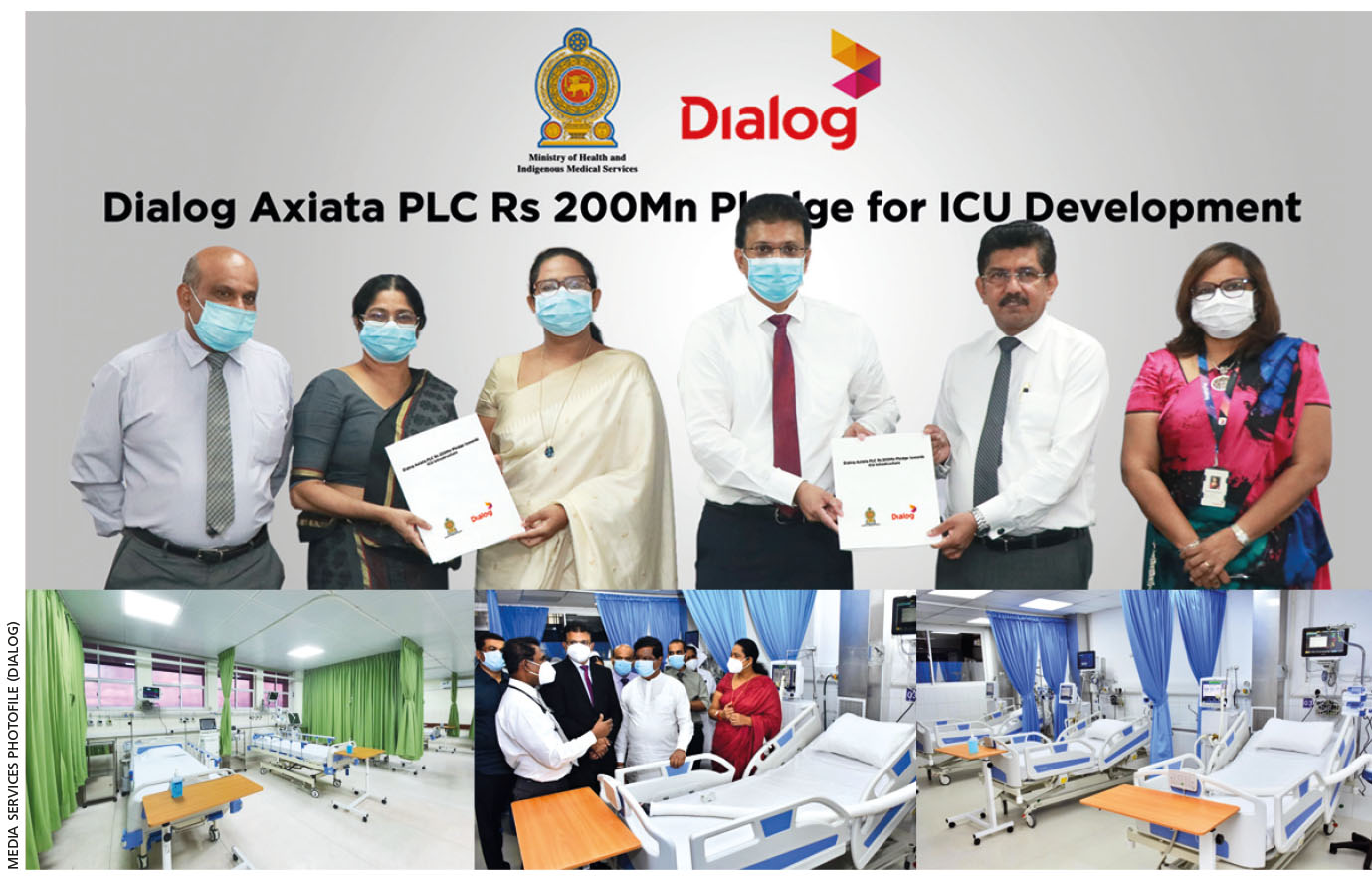 Q: How does Dialog build brand value through unparalleled experiences and service excellence?
A: With online conveniences rapidly becoming daily necessities, the company evolved to serve the ever increasing needs of Sri Lankans and enterprises through innovative means.
This recognition is testimony to the ongoing confidence our customers have placed in us – and a reflection of their experience with us as their trusted digital companion. The strength of the brand is fuelled by our commitment to consistently deliver unparalleled customer experiences and service delivery excellence as advocated in our core value – 'Service from the Heart.'
Being named the winner in the Customer Experience and Trust category at the coveted TM Forum Excellence Awards 2020 bears testimony to our efforts in creating and managing complex digital services to deliver greater customer experiences, while building trust and loyalty.
Furthermore, being certified as a Great Place to Work in Sri Lanka and one of the 10 Best Workplaces for Women in Sri Lanka reflects the people centric culture and service ethos Dialog aims to foster.
We remain committed to placing the company at the forefront of innovation and delivering unparalleled experiences while enabling a connected future for every Sri Lankan.