LEADING BRANDS PROFILE
People's Bank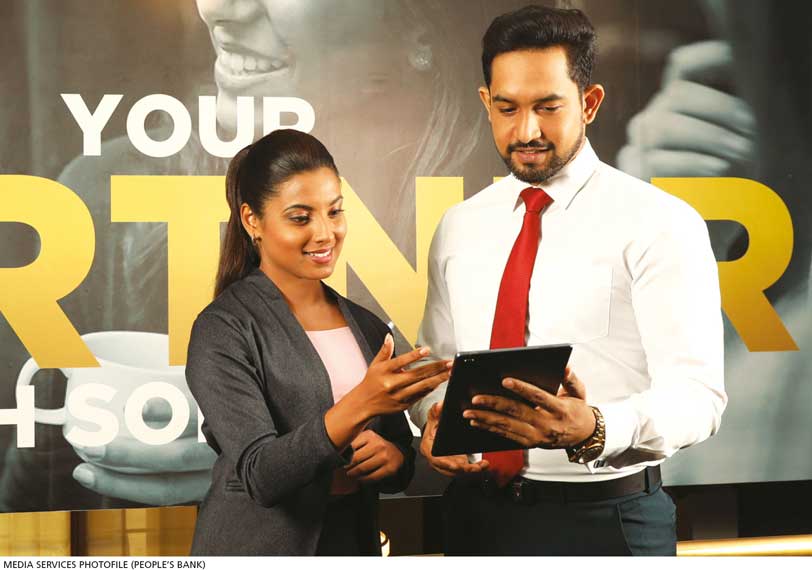 Q: What makes your brand stand out in the current market?
A: People's Bank was established as a bank by the state, for the people, at a time when banking for regular citizens was not the norm. Its objective was to provide Sri Lankans with an avenue to make informed financial decisions for their betterment, which in turn would have a positive impact on the national economy.
This simple premise resulted in People's Bank becoming the most popular banking brand in the island with over 14 million customers – that's over 60 percent of the population.
Currently, we have the largest branch network in the country with more than 740 branches and over 260 self-banking units housing in excess of 1,000 self-service automated machines. More than 80 percent of our conventional banking transactions are now done digitally.
Owing to these developments and achievements, our brand has consistently been among the top three in the country.
Q: And what is your assessment of the impact of the COVID-19 pandemic on brands and branding in general?
A: In its simplest form, branding is a promise to deliver a specific benefit consistently. Therefore, with COVID-19 having an unprecedented impact on customers and the economy, much uncertainty was created. Consequently, people rallied around brands they trusted for support and reliability.
In that sense, the pandemic was a litmus test for most brands. Being the foremost commercial bank among the masses, People's Bank stepped up to face these challenges and found innovative ways to provide uninterrupted services to customers, defying immensely difficult circumstances.
Q: What role can brand investments play in accelerating business recovery in the prevailing corporate environment?
A: When a brand promise is created and delivered consistently, the resulting customer confidence acts as a competitive advantage for the brand in question. This leads to increased customer loyalty and lower price sensitivity.
Accordingly, in the current challenging economic conditions, a superior brand will be an invaluable asset for an organisation to maintain its profitability and growth momentum.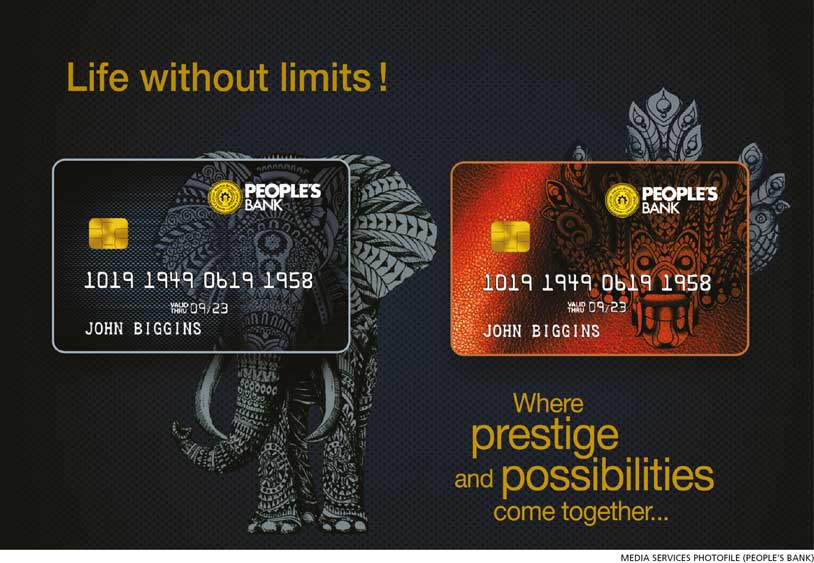 Q: And how much importance do you assign to reputation and integrity?
A: The financial services industry is built on trust. Since the services we provide are intangible, the organisation's reputation plays a critical role in attracting customers. Therefore, a solid reputation built over time through integrity and ethics will be a key component of any banking brand.
While these values can be propagated through marketing activities, only the consistent delivery of what's being promised will lead to a solid reputation.
Q: How do you perceive the role of marketing in creating brand value?
A: Marketing plays a dual role in creating a brand. Firstly, it plays a major role in creating the brand promise by determining the brand's characteristics. As an extension of this, marketing assumes primary responsibility for brand communications, thereby increasing its visibility.
Secondly, the marketing department influences internal culture to internalise brand values among all team members – so that the entire organisation works as a single team to deliver the brand promise consistently.
Q: What role should senior management and staff play in brand building?
A: Senior management has the responsibility to set the tone in terms of the importance the bank places on its brand.
Their behaviour and conduct provide direction to the rest of the organisation, which is crucial to project a cohesive brand image – a strong brand can only be built through consistent actions of everybody in the business.
Q: How has digitalisation impacted your product and service offerings?
A: For a bank like ours – with over 60 percent of the country's population as customers – it is indeed a challenge to be able to provide consistent and quality customer experiences every single time.
We use technology to address this, having more than 260 self-banking units across the country. Unassisted channels can provide uninterrupted service to even a large number of customers.
Further, the bank has introduced a suite of digital platforms such as internet and mobile banking, and the mobile payment wallet app, for customers to conduct their banking anytime and from anywhere.
Our efforts in this regard have been quite successful, which is why over 80 percent of our transactions are now done digitally – and our mobile banking app remains the most downloaded in the country with over one million active users.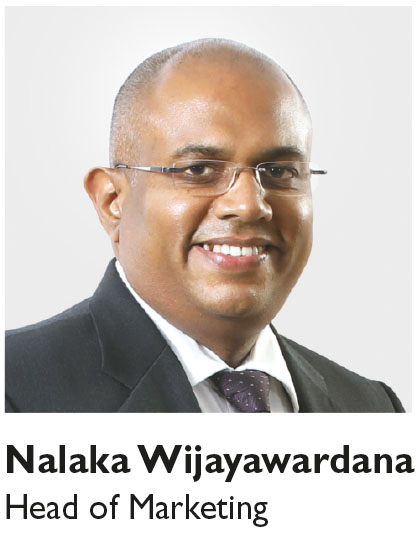 Telephone 2481481 Email info@peoplesbank.lk Website www.peoplesbank.lk