LEADING BRANDS PROFILE
Orange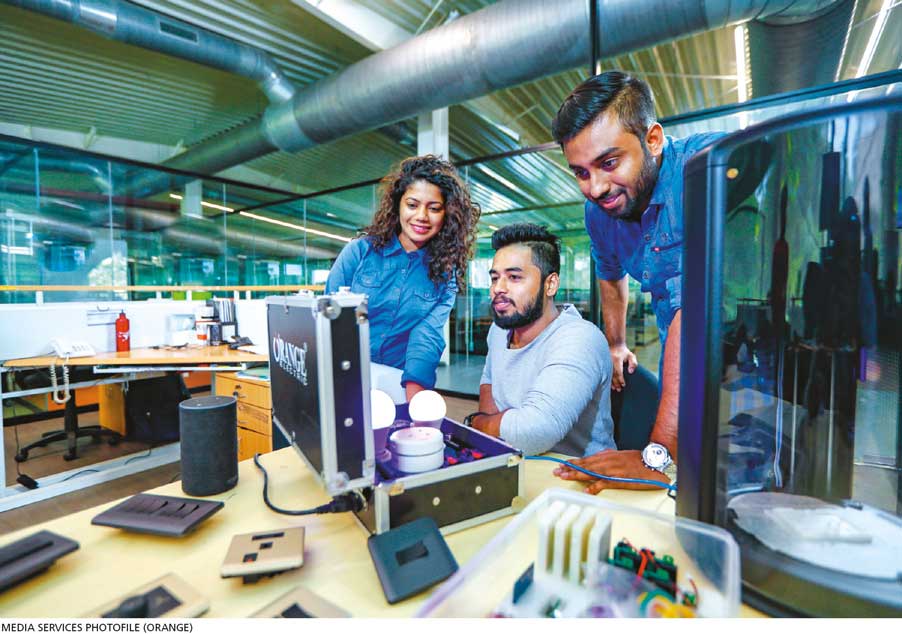 Q: How has the Orange brand evolved over the years?
A: The company commenced operations as an Australian-Sri Lankan joint venture manufacturing electrical accessories. In 2004, the Australian partner Clipsal was acquired by a multinational. We opted to become an independent business – and Orange Electric was born.
This new identity gave us the opportunity and freedom not to be limited in building the brand only in Sri Lanka but expand to other markets too. Today, Orange maintains a presence in 27 countries, expanding through acquisitions overseas and building international brands by acquiring overseas brands as well.
The US is one of our largest markets along with Singapore, Dubai and Belgium, where we operate from. Most of the manufacturing of switches, sockets and cables are done in Sri Lanka; and in addition, we operate manufacturing plants in Dubai and Belgium.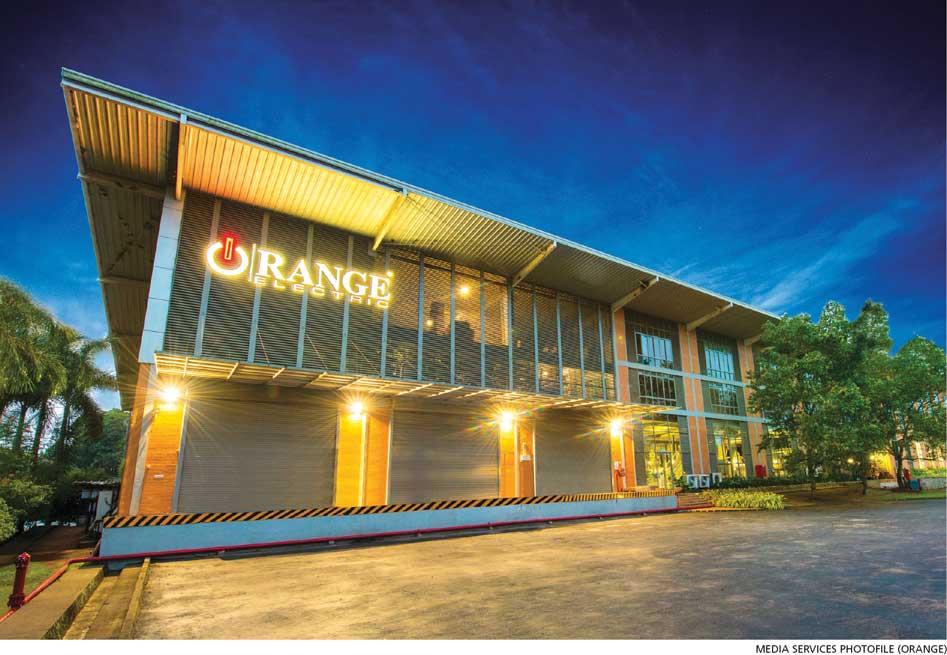 Q: What is your assessment of the impact of the COVID-19 pandemic on brands and branding?
A: Investments in brand building has tapered off due to the economic challenges caused by the pandemic.
In today's context, what matters most is the availability of products; many companies face difficulties in making products available to meet demand and would not focus on brand building at a time like this.
Having said that, there's no denying the importance of branding in the context of profitability.
Q: Can brand investments play a role in accelerating business recovery in the prevailing corporate environment?
A: As an export company earning dollars, we have managed to mitigate the shortage of foreign currency on the import of raw materials to keep our operations running; but local companies that do not have easy access to foreign currency are facing a severe shortage of materials to manufacture their products.
While Orange did scale down its marketing budgets during the crisis, our past brand building efforts and strong top of mind brand recall played a role in ensuring a steady demand for our products through the last two years.
Q: As for creating brand vale, what is the role of marketing?
A: Marketing plays a critical role for an up-and-coming brand in any business. At the same time, without spending large sums, brands can build through product design, packaging, product availability and service delivery.
Q: What is the relation between brand equity and future proofing?
A: Orange is a technology driven company and one of the largest IT employers as we undertake work for self-driving vehicles.
One of our strategies is to ensure that we're always ahead of the tech curve in terms of what technology we bring in next. We incorporate some aspects of smart technology in our devices to be future ready.
Every industry is undergoing disruption; and I believe our industry – which is predominantly a brick and mortar business – too has its days numbered as a traditional business.
Technology will play a major role and the industry must create new avenues of growth to be ready for disruptions. Eventually, innovation and disruptions will happen in this industry, and products will be replaced with the Internet of Things (IoT).
Q: How can brand loyalty be created through experiences?
A: In the age of digital revolution, positive user experiences are critical because news of poor product reviews or failures reach the audience at lightning speed on social media platforms.
I think it starts with being honest with customers about our products and their quality – and over time, you build that trust. Orange aims to deliver high quality products such that users will recommend them to others.
Q: What is the impact of branding on financial performance? And what does the future look like?
A: In today's game of survival, profitability plays a significant role because you have to invest in technology continuously.
So if you remain a very low margin business, you're unlikely to have the funds to invest in building your brand, using technology, creating product differentiation and so on, thereby losing market share eventually. You need to include premium products in your basket as well.
What Sri Lanka needs right now is to bring in foreign exchange to the country. So our strategy is to create a global Sri Lankan brand.
Q: And how important is it to be more environmentally conscious?
A: We're also focussed on environmental sustainability. Most of our plants are powered by solar energy, and we are mindful of the wellbeing of the planet and have taken initiatives to source environmentally-friendly materials.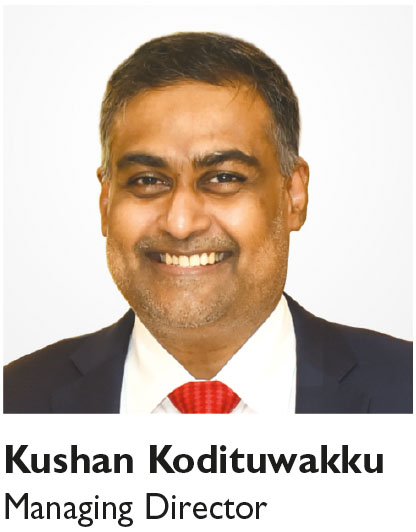 Telephone 4792100 Email cs@orelcorp.com Website www.orel.com