LEADING BRANDS PROFILE
HNB Finance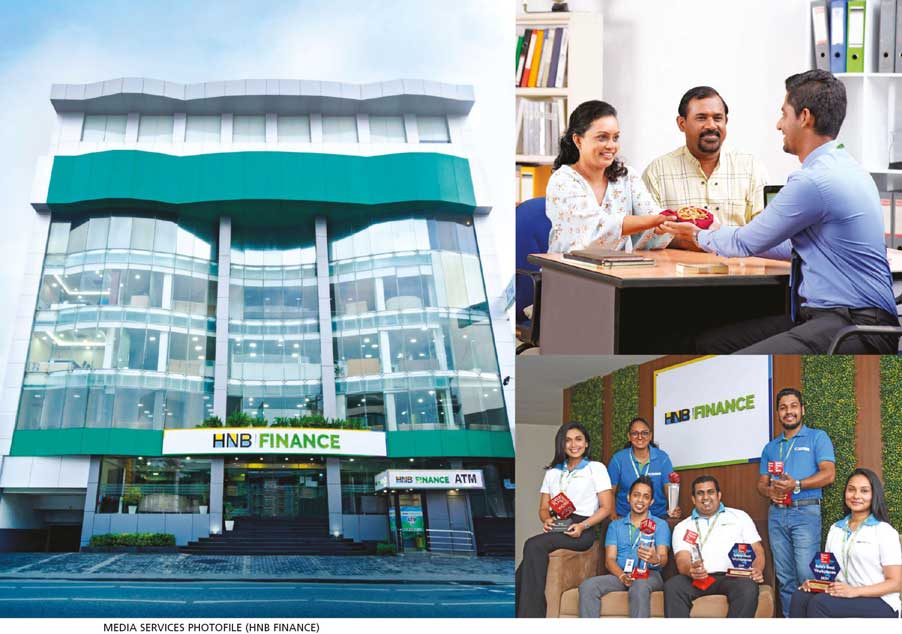 Q: HNB Finance recently acquired Prime Finance. What was the strategy behind this move?
A: We acquired a controlling stake of 87.3 percent of Prime Finance, being the first under the Central Bank of Sri Lanka's recent consolidation efforts in the non-banking financial institution (NBFI) sector.
And we foresee increased value for our stakeholders, and strengthening HNB Finance's ties with Prime Lands Group while expanding our venture into real estate financing.
The result of this acquisition will seamlessly provide us with an expansive combined branch network, a strengthened balance sheet and better distribution of risk with the addition of Prime Finance's 93 percent asset backed loan portfolio.
Through this newfound partnership with Prime Finance, we're also reinforcing our position as an industry leader – creating a robust foundation for efficiency, growth and improved financial performance.
The company's expertise and indelible reputation within the sector, combined with its strengths, places it in a strong position to achieve the vision of adding value to the lives of Sri Lankans.
Q: So how would you describe the brand journey of HNB Finance?
A: HNB Finance was conceptualised in 1999, pioneering the Grameen concept in Sri Lanka – the focus was to offer financial services and business consultancy by providing know-how and guidance to rural women who were struggling to make ends meet; their main obstacle was the inability to secure funds due to a lack of collateral.
We promoted financial inclusion by financing their business ambitions and helping them become successful entrepreneurs while drastically upscaling their living standards.
HNB Finance has grown together with this loyal customer base by delivering financial services with a humane touch through an enthusiastic team.
Over the years, our business portfolio has evolved to offer business and gold loans, leasing, savings accounts, fixed deposits and supply chain financing facilities that cater to diverse communal needs.
Backed by a strong islandwide branch network, along with the support of Sri Lanka's banking powerhouse Hatton National Bank (HNB), we continue to thrive in the NBFI sector.
Q: What is your assessment of the impact of the pandemic on brands and branding?
A: The company has remained resilient throughout, which is a testament to our dedicated team of employees as well as the unwavering trust placed by loyal customers of the HNB Finance brand.
We are doing everything possible to assist customers during these trying times, in alignment with the efforts of the Central Bank. We've provided excellent customer experiences throughout this challenging period, which speaks volumes for our ability to maintain the strength and trust placed in the brand.
Currently, HNB finance is prioritising business optimisation. We're aggressively pursuing digital engagements with customers while taking measures to convert the conventional transaction experience to being fully automated.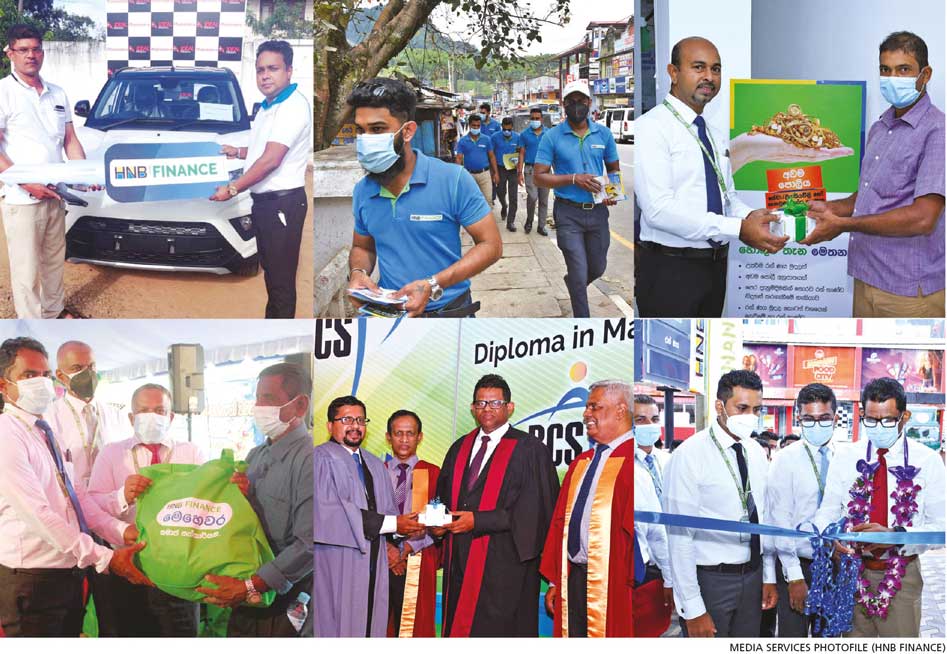 Q: How would you describe the importance of a brand's reputation and integrity?
A: HNB Finance is registered under the Central Bank and has always maintained good credit scores with an unblemished record. The company's reputation and integrity are also backed by the trust customers have placed in HNB since 1888.
Reputation and integrity are key influencers in the finance field, and assure stakeholders and customers to trust and deposit their funds in savings instruments without hesitation – this is integral for a financial services institution.
Q: What is the role of marketing in creating brand value?
A: At HNB Finance, marketing activities are ideated by keeping the primary focus on establishing positive brand perceptions to influence customers.
We always strive to identify the evolving requirements of our clients and implement strategies to complement these needs. These stratagems reflect throughout our organisation at every point of public contact, enhancing their effectiveness while staying true to our vision.
What's unique about HNB Finance as a brand is that the trademark itself promises assurance to our clients. Our branding isn't restricted to attracting customers; it doesn't end when a consumer obtains a service. It should be timeless and last well beyond the introductory phase.
This eventually results in loyalty, which we maintain with a strong focus on delivering exceptional customer experiences. Our ethos is to build and preserve a brand – one that enables people with something to believe in and unite behind.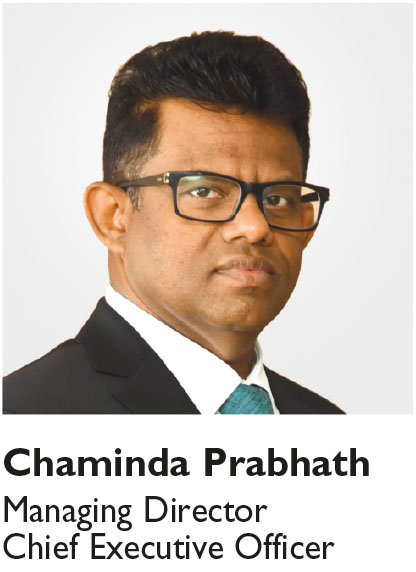 Telephone 2024848 Email info@hnbfinance.lk Website www.hnbfinance.lk