LANKA HOSPITALS
RANK 18
NUMBER OF AWARDS 15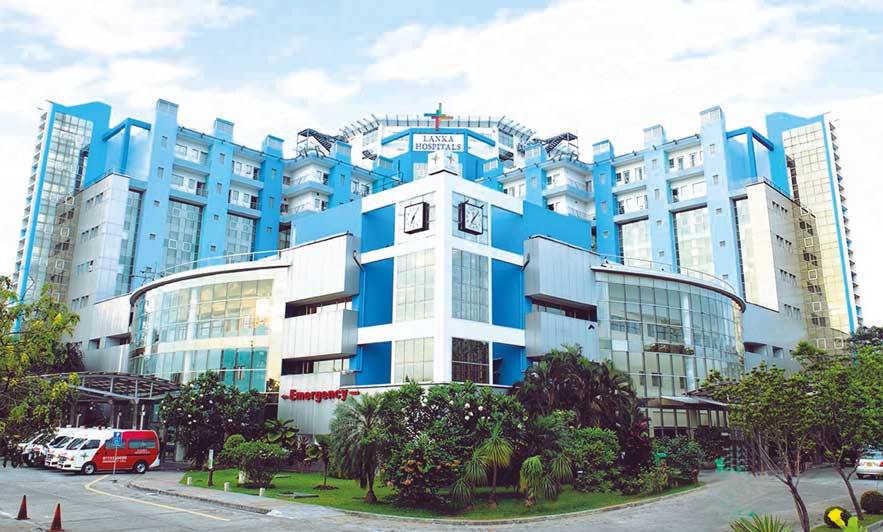 Q: How much importance is placed on technological advancement at Lanka Hospitals and in what ways does it focus on innovation to retain its market position?
A: As a well-established and fully fledged private hospital, we are already equipped with the necessary resources including a capacity of over 300 beds and more than 950 registered medical consultants.
Today, we operate in an era where technological advancement is seen everywhere and this makes the lives of medical consultants the world over so much easier. Technology plays a significant role in all industries in reshaping businesses.
We have been in the medical and healthcare business for over two decades – and have improved our digital capabilities and embraced the latest innovations to run our operations smoothly. We will be enhancing our technological tools further to diagnose and serve patients, conforming to internationally benchmarked practices.
The hospital recently implemented a modern workflow management system streamlining how we administer the influx of patients. We're moving through a major transformation process, which will take care of all the administrative elements of our operations.
By following this innovative practice, we want to reduce lead times and make sure that patients spend the least amount of time possible in making an appointment or having a doctor issue a prescription.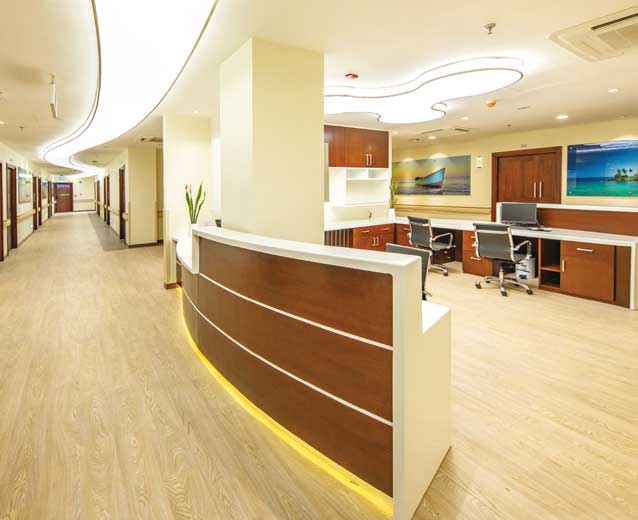 Q: How much value does your organisation place on winning accolades and awards – and how do they help build team morale and brand image? Are you proud of your achievements so far?
A: As a reputed and sought after tertiary care hospital in the country, what matters is not only the service we offer to the general public but also the awards and recognition we receive.
This is important for us to project the right image about the hospital, and inform people about what we stand for and have accomplished in providing healthcare.
Our accolades reflect on the management and administration of Lanka Hospitals, and the medical care offered by us. Such recognition includes being one of the few hospitals in Sri Lanka to be accredited by the Joint Commission International (JCI).
We're also certified by the International Medical Tourism Association (IMTA). Further, we can proudly say that our reference laboratory is the only such facility in Sri Lanka that's accredited by the College of American Pathologists (CAP).
Q: Has Lanka Hospitals been able to efficiently respond to the pandemic? And how proactive were your actions during these challenging times?
A: We recognised this national need and stepped up operations to cater to the influx of patients. We were the first private hospital to offer intermediate care centre facilities – and to date, we have treated over 11,000 patients through these establishments.
We're continuing to use our laboratories to conduct PCR tests. The testing facilities include mobile and in-house services, five regional laboratories and 32 islandwide sample collecting centres.
We can also state with immense pride that the hospital runs the only laboratory in Sri Lanka that is capable of reverting with the results of a PCR test in less than four hours.
And finally, our latest innovation for PCR tests for travel purposes includes an online application, which is available on our website and social media platforms. Busy travellers under time constraints can make a booking online and pay in advance before arriving at one of our centres to have their PCR tests. This expedites the process and enables us to provide a speedier service.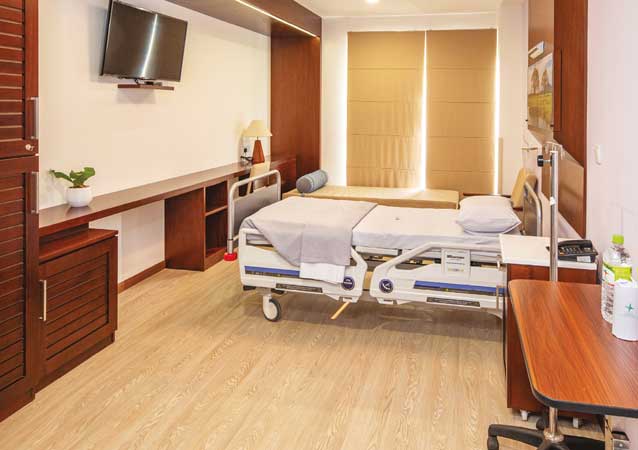 Q: To what extent is your hospital focussed on service delivery – and how has this impacted Lanka Hospitals' corporate image?
A: Lanka Hospitals serves around 300,000 patients on an annual basis – and in this process, it is important to offer a friendly service to customers. Unlike in a hotel where some customers seek leisure and pleasure, a hospital is expected to assist people to recover from various ailments and relieve their suffering.
Therefore, it is even more important to provide convenience and necessary comforts.
Q: What digital initiatives did you implement to combat the pandemic? And would you say these activities and actions solidified your brand's presence amid the volatile business climate we have endured?
A: Technological innovation is very important to us at Lanka Hospitals. Last year, we ran with a low occupancy primarily due to the fear of community spread of the virus. Most people who were infected were confined to their homes.
In order to address this issue, we implemented web-based services and facilitated online appointments using mobile technology.
At the same time, we conducted many programmes to educate people about the urgent medical attention required by highly vulnerable people who were most in need. We have also conducted over 100 webinars with leading medical panellists, and educated the public on how to counter and manage illnesses.
Our digital presence has been used extensively to educate the masses, which has enhanced Lanka Hospitals' brand image.
SECTOR WINNER
HEALTHCARE (1)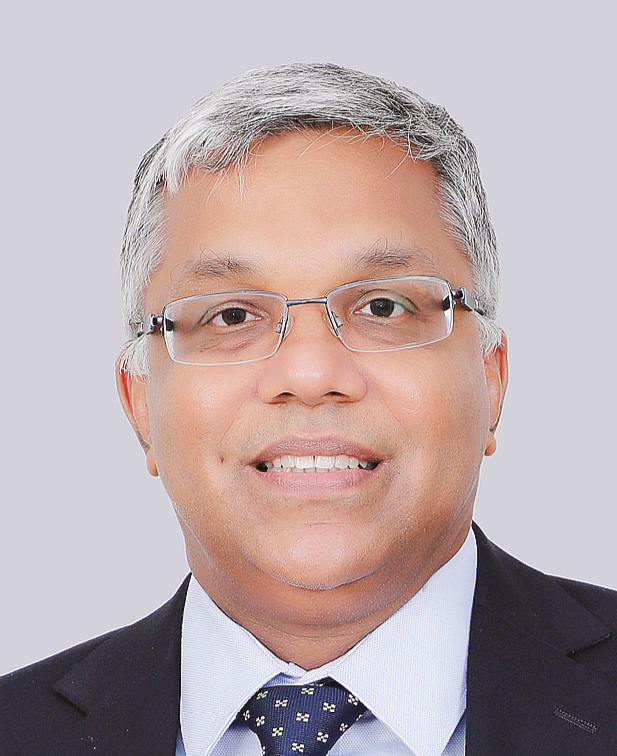 Deepthi Lokuarachchi
Group Chief Executive Officer
Telephone 5430000 | Email info@lankahospitals.com | Website www.lankahospitals.com