KAVIDA.AI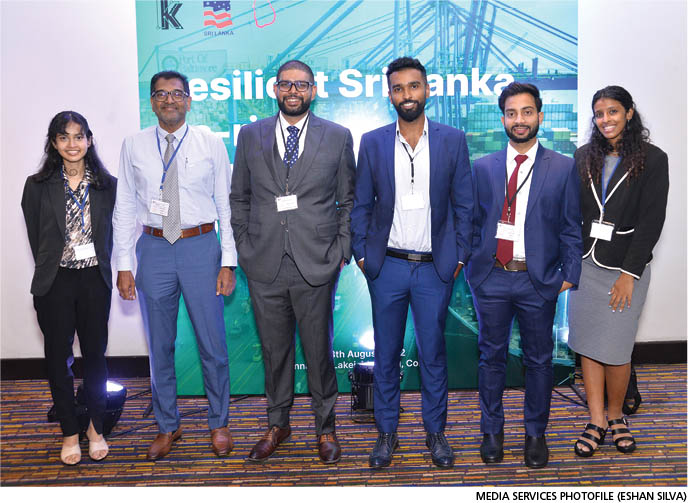 Q: What is Resilient Sri Lanka©?
A: Resilient Sri Lanka© is a new industry forum committed to building resilience in major industries in the country with an initial focus on apparel manufacture. The forum focusses on harnessing collaboration and innovation, to overcome risks and resi-lience challenges.
Our mission is to reduce the risk profile of Sri Lankan manufacturers through innovation, collaboration and ingenuity.
The new VUCA environment has forced us to reassess our entire risk management and resilience approach. Sri Lankan manufacturers are facing challenges on multiple fronts, and can no longer rely on tried and true methods in light of the current climate of uncertainty.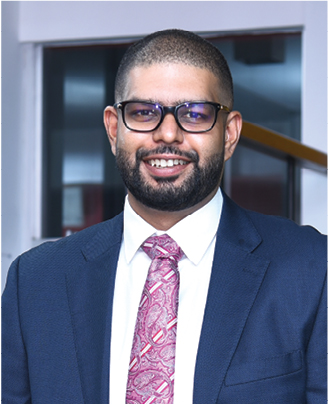 Resilient Sri Lanka© brings together the best manufacturing and risk management minds to share their insights.
Q: How does it innovate supply chain management in the apparel industry?
A: The domestic socioeconomic challenges and global supply chain disruptions have shown us the vulnerabilities in the manufacturing and supply chain operations in industries in Sri Lanka.
COVID-19 changed the rules of the game forever and the forum was born of necessity. Using artificial intelligence (AI) and cutting-edge digital technologies, it will bring together stakeholders from across the value chain to pioneer improvements in resilience innovation and propel industries 10 years into the future.
The challenges are multifaceted and can only be solved through deep collaboration. As such, we're delighted to include The American Chamber of Commerce (AmCham) and Joint Apparel Association Forum Sri Lanka (JAAFSL) as partners.
At the start of our Resilient Sri Lanka© Forum journey, discovery sessions will aim to define the challenges faced by various stakeholders within Sri Lanka Apparel and design a holistic resilience roadmap that's aligned with the national strategic goals of JAAFSL.
A problem well-defined is half solved once there is industry consensus on the ope-rational bottlenecks and strategic business value, which can be unlocked. Kavida.ai collaborates with individual companies and the industry at large, to provide guidance on the supply chain innovation roadmap nee-ded to achieve the goals of both JAAFSL and individual companies.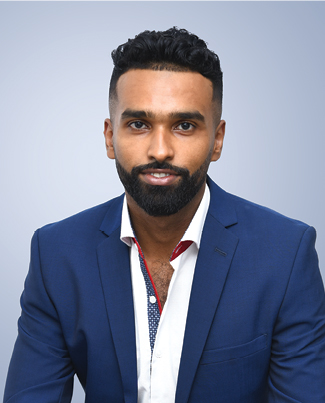 Q: What are the latest trends?
A: Siloed data is an enormous challenge causing bottlenecks. However, data is also an untapped opportunity and we are beginning to see investments to build this capa-b-ility.
The adoption of AI systems will continue to rise, aided by improved data links and the increased use of ancillary hardware such as IoT.
Emphasis will be on global network visi-bility, shared definitions, KPIs, new data management platforms and increased capa-city to track items in supply chains in the coming years.
Over the past two years, Kavida.ai has observed different stages of data maturity in companies, and part of the digitalisation journey is about understanding how to structure data to run the AI algorithms for optimal output.
Automation will ultimately end up being a game changer. It will assist Sri Lankan manu-facturers to get a leg up on the competi-tion in different countries by developing and building resilient supply networks that will help them remain globally competitive, fulfil orders in consumer countries, and capitalise when competitors' countries face disruptions.
There will be a transition period during which AI implementation will increase the number of repetitive tasks that are removed from hu-man hands and given over to machines to implement.
This will have a multiplicative effect. Firstly, in an age where labour constraints are frequent, pervasive and severe, more people in sup-ply chains will be able to focus on higher value tasks. Secondly, there will be an increase in the velocity of decision making with supply chain mana-gers and planners being able to quickly see issues developing, and possibly even anti-cipate them.
Q: How are emerging technologies impacting the bottom lines of companies?
A: There are two primary areas where arti-ficial intelligence could add significant va-lue: increasing top line figures by unlocking new in-come streams and improving the bottom line through efficiency in opera-tions.
At an operational level, AI can help orga-nisations run a more efficient business by automating non-value added tasks and detec-ting is-sues early.
Kavida.ai has been on the ground working with apparel manufacturers to build AI driven solutions to minimise disruptions in the supply chain, which can impact manufacturing lead times and the completion of customer orders on time in full (OTIF).
McKinsey estimates that companies could expect to lose 42 percent of one year's EBITDA every decade due to supply chain disruptions. Artificial intelligence will ena-ble a more predictable supply chain and avoid heavy costs due to disruptions.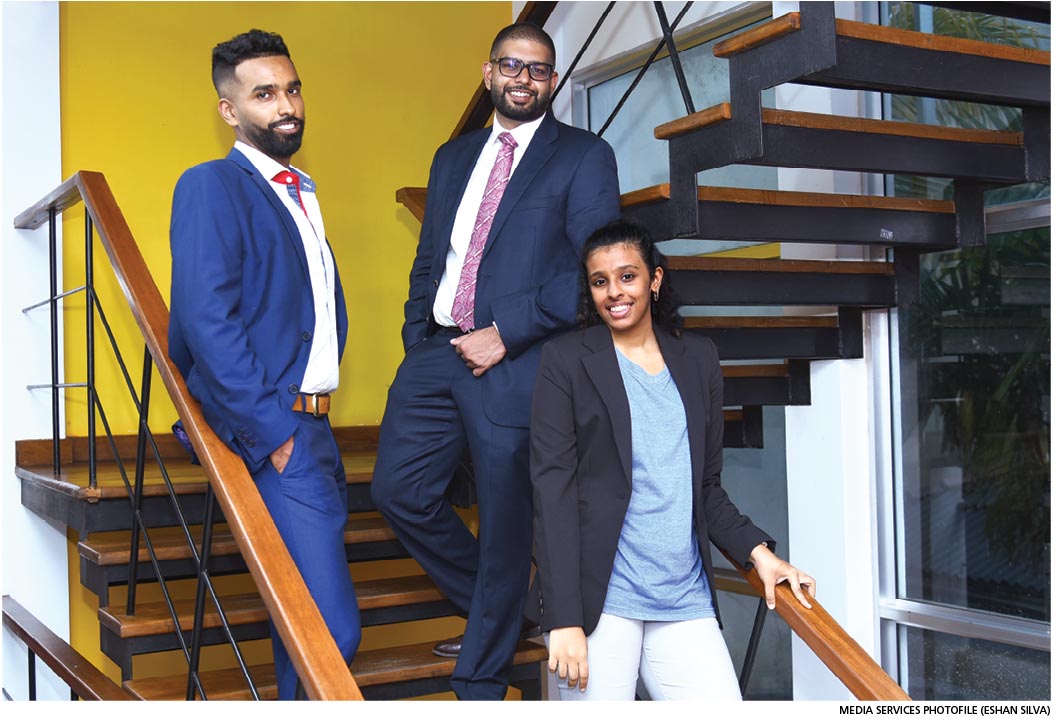 In the context of Kavida.ai's Sri Lankan clients, we have seen multiple cases that have leveraged multi-source data from internal and ex-ternal repositories, and combined them with AI-powered supply chain disruption intelligence and geo special logistics tracking.
AI algorithms are then applied over this combined data infrastructure to help business users quickly identify possible weaknesses/flaws in the process such as delays and possible shortages.
Business leaders are constantly looking for solutions that can directly boost their bottom line by introducing more intelligence and auto-mation to their supply chain networks. This will unlock savings for their organisations and position Sri Lankan manu-facturers as end-to-end solution provi-ders in the global market.
Telephone 0768 102525 | Email afernando@kavida.ai | Website https://www.kavida.ai
Aran Fernando
Head of Country for Sri Lanka
Anam Rahman
Cofounder
CEO
"The adoption of AI systems will continue to rise, aided by improved data links and the increased use of ancillary hardware such as IoT"