JAT
Treat Your Wood Right with JAT Wood Care Products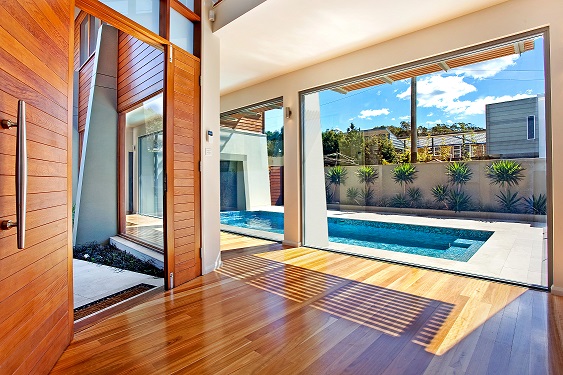 Colombo, Wednesday 4th April 2018: Sayerlack, a product of JAT Holdings is Sri Lanka's undisputed wood care specialist and has a range of products in store to ensure the perfect care of interior and exterior finishing of wooden furniture and paneling in your home, office or hotel. With a range of internationally acclaimed products, JAT encourages customers to treat their wood right in foresight of impending changes in weather patterns.
In a tropical country like Sri Lanka, wood finishing and furniture suffer many damages caused by weather patterns, insects and pollution. Proper care however, diminishes the cost incurred to restore damaged furniture. JAT's affordable and long-lasting products also help cut costs in terms of prolonged periods in between application.
Sayerlack, the flagship water-base brand distributed by JAT has its roots in Italy and has consistently provided the most innovative and highest quality products to the industry. The brand is recognized as the largest producer of wood coatings in the world.
The range of wood care products marketed by JAT has been trusted by households, contractors and builders around the nation with millions benefitting from the unique product attributes. For instance proper wood care ensures minimal maintenance for decades and brings long-lasting protection to wood finishes and furniture.
Sayerlack also carries a PU and Special Effects range wheremost of the clear finishes are available in gloss, semi-gloss and stain sheens. Special Effects such as marble, craquelet, pigmented, leather & many more are used to highlight features which can add dramatic effects to interior furniture and cabinetry.
All Sayerlack products retain maximum durability of wood work, cover large areas with minimal quantities, protects from extreme weather conditions, does not crack, fade or peel off, UV resistant, dries immediately after application and does not damage the applicant nor the environment. Being a complete homecare solutions provider, JAT's product portfolio also includes a range of Brush Master brushes to help you get that perfect finish.
JAT Holdings is also the sole distributor for Borma Wachsin Sri Lanka, which is a renowned brand for wood care & maintenance products manufactured in Italy. For four generations Borma Wachs has specialized in wood care and synthetic surface treatment. Their product range includes eco-strong wood filler, wood hardeners, varnish, revitalizers and other wood cosmetics.
Recommended by masons, building technicians and contractors JAT is truly a one-stop shop for all your building needs. For more information on the wood care product range and other products please call 011 4407700.