JAPAN
SUPREME TECH INNOVATOR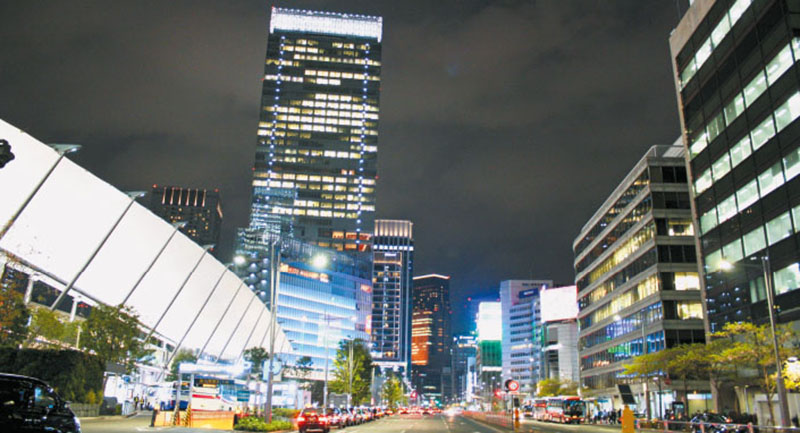 For decades, Japan has been at the forefront of technological innovation across various industries including electronics and automobiles. At the end of World War II, government policy was directed towards economic resurgence. This has been instrumental in Japan's success as the world's third largest economy.
Being the home of iconic automobile brands such as Toyota, Nissan, Subaru, Honda, Yamaha, Mitsubishi and Mazda, it is one of the top three manufacturers in the world. In addition to providing export earnings for the economy, automobile manufacturing has also developed methodologies to run organisations effectively.
Businesses and academic institutions in Japan play an important role in the development and fine-tuning of organisational processes. Commonly cited examples of business processes include just-in-time (JIT) manufacturing (developed at Toyota), the 5S workplace organisation methodology, and tools to assist in the creation and transfer of knowledge such as the socialisation, externalisation, combination, internalisation (SECI) model.
Japan therefore, has much to offer the business traveller. The cross industrial lessons in business management, growth and operations could benefit professionals from Sri Lanka.
However, doing business in Japan comes with adherence to cultural and societal norms. As with Singapore, preparation is key to both the business case to be presented and cultural norms to be respected. When attending a business meeting, thoroughly researching and preparing for the discussion with facts will enable a fruitful discussion. It is essential to adhere to etiquette surrounding the exchange of business cards, formal attire and respect for seniors.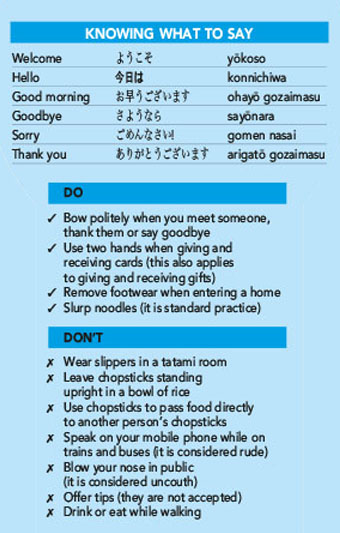 Japanese culture is generally collectivist in its outlook. This means that group solidarity and teamwork are important, and need to be praised over individual and individualistic efforts. Furthermore, Japanese culture places value on introversion, which means that hard sells and constant banter will not reap rewards!
Another reason to travel to Japan for business is to improve ties between our nations. In addition to cultural ties, Japan is involved in various development projects (including transport and energy infrastructure) in Sri Lanka. Existing connections between the two countries would at least provide a common ground for conversation or an opportunity for further investment and development.
Given its geographical location, Japan has immense experience in disaster management and recovery. This expertise might be useful to Sri Lankans seeking to develop mechanisms to prevent and reduce the damage resulting from extreme weather or man-made climate change.
Visiting Japan is not a one-way road. The country boasts a wealthy, tech savvy population that has a proclivity for products utilising the latest technological advances and innovative designs such as the Tamagotchi virtual pet of the 1990s. Furthermore, consumers are loyal; and when a product or service has met their expectations, a long-term relationship is on the cards.
Investment opportunities exist for various domains including food and beverage, fashion, entertainment, energy, IT, technological innovation and manufacturing. However, an appropriate local partner is necessary for doing business. Partnerships can dictate the course of the business and should therefore, be entered into carefully.
There are daily flights from Sri Lanka to Japan, usually with a transit stop. Unless you're accustomed to the food, Japanese fare may be somewhat novel to the Sri Lankan palate with dishes such as Katsu Curry, teriyaki, tempura and ramen being popular.
However, acquainting yourself with chopstick etiquette and use is recommended – even though Japanese hosts may offer the more conventional fork.