INDONESIA TODAY
ISLAND CHARM AND COVID-19
Zulfath Saheed tracks the recent progress of Southeast Asia's largest economy amid the pandemic
The coronavirus outbreak has taken a toll on countries and economies the world over with Indonesia not proving to be an exception. In mid-October,  the world's largest 'island nation' – consisting of over 17,000 islands including Sumatra, Java, Borneo (Kalimantan), Sulawesi and New Guinea (Papua) – had recorded in excess of 350,000 COVID-19 cases and over 12,000 fatalities.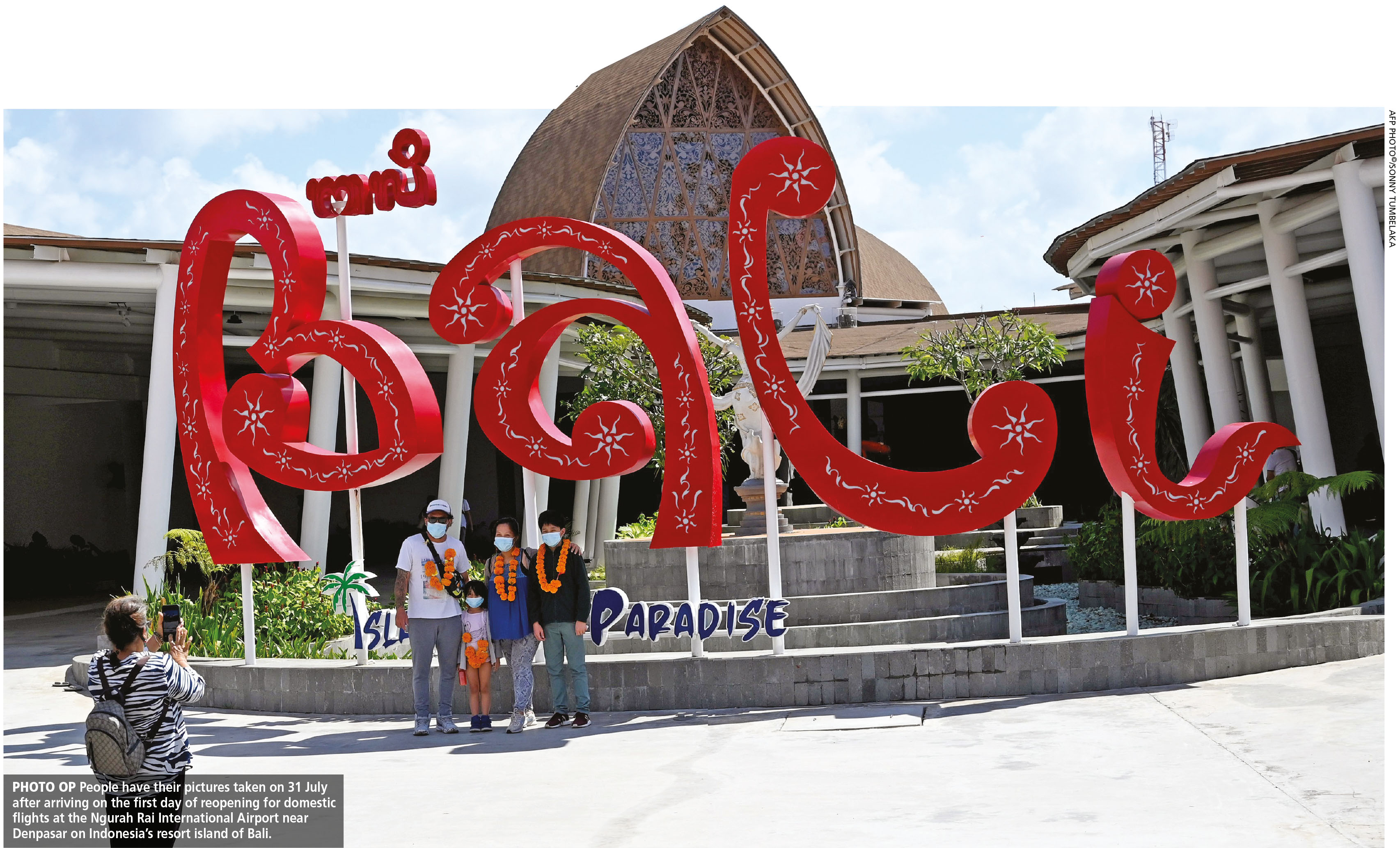 A spike in the coronavirus numbers has meant a return to tighter physical distancing measures and crowd restrictions, dashing any hopes of a consumption recovery in the vastly populous archipelago nation.
Set against this backdrop, it was reported that Indonesia's annual GDP is set to contract by between 0.6 percent and 1.7 percent this year – and notably, for the first time since the 1998 Asian financial crisis when the country's economy shrank by 13 percent although rebounding by 0.8 percent the following year.
Indonesia's Minister of Finance Sri Mulyani Indrawati also told reporters that "the negative economic growth is likely to occur in the third quarter and may be still ongoing in the fourth," which suggests that the largest economy in Southeast Asia is unlikely to escape a recession.
She added that the contraction in household consumption is expected to narrow to between 1.5 percent and three percent in the third quarter of 2020 compared to a 5.6 percent decline in the second quarter. Accounting for more than half of the economy, house-hold consumption is the main driver of Indonesia's growth.
Indonesia prides itself on having a mixed economy where both the private sector and government play key roles. It is the only G20 member state in Southeast Asia, has the largest economy in the region and is classified as a 'newly industrialised country.'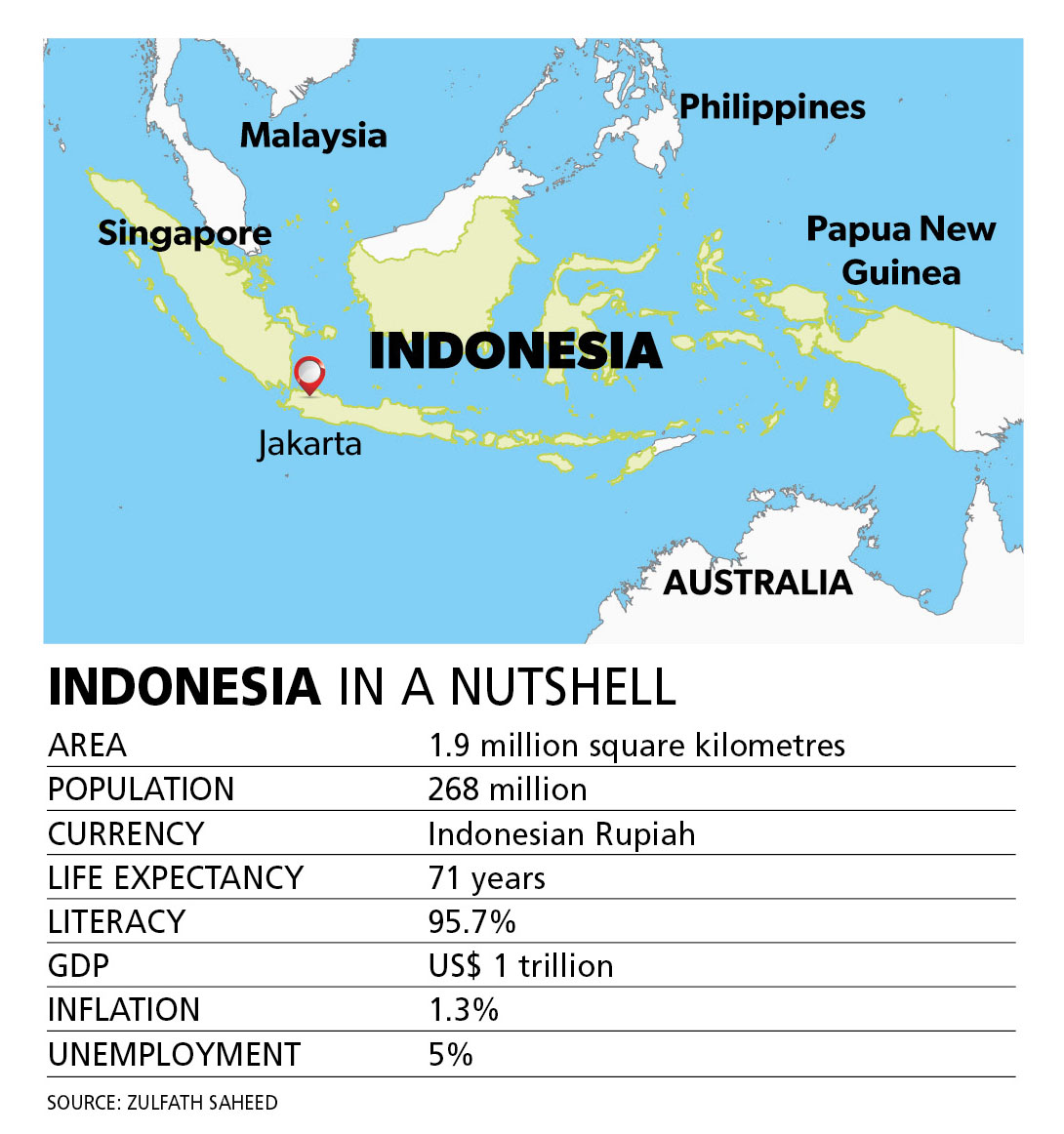 As for the structure of Indonesia's economy, services represents the largest sector, accounting for more than 40 percent of GDP and almost half the labour force, followed by industry and agriculture.
Historically, the structure of the economy has been tilted heavily towards agriculture, reflecting both its stage of development, and state policies in the 1950s and 60s to promote agricultural self-sufficiency. But the gradual industrialisation and urbanisation that began in the late 1960s accelerated in the '80s, amid falling oil prices leading to a shift in government focus – i.e. away from oil exports and towards manufactured exports.
Indonesia possesses an abundance of natural resources including oil and natural gas, coal, tin, copper, gold and nickel, as well as agriculture produce such as rice, palm oil, tea, coffee, cacao, medicinal plants, spices and rubber.
These commodities account for a large share of the country's exports with palm oil and coal briquettes being the leading export items. Aside from refined and crude petroleum, telephones, vehicle parts and wheat comprise the majority of imports to the nation.
And when it comes to Indonesia's chief export markets and import partners, China, the US, Japan, Singapore, India, Malaysia, South Korea and Thailand feature prominently.
Maintaining 132 diplomatic missions abroad, Indonesia observes what it refers to as a 'free and active' foreign policy whereby it seeks a role in regional affairs that's in proportion to its size and location while avoiding involvement in conflicts among other nations.
Subtle alignment with the West whilst staying true to a non-aligned stance has been characteristic of Indonesia's foreign policy. It also maintains close ties with neighbouring countries, and is a founding member of ASEAN and the East Asia Summit.
However, as the most populous Muslim majority nation and in common with much of the Islamic world, Indonesia does not maintain diplomatic relations with Israel and has actively supported Palestine.
The country is led by Joko Widodo – commonly known as 'Jokowi' – who is the seventh president of Indonesia. He was elected in 2014 and is the first president not to hail from an elite political or military background, having previously served as the Mayor of Surakarta and Governor of Jakarta.
In his first address to the UN General Assembly recently, Jokowi cautioned against the impact of superpower tensions, noting that "war will benefit no one. There is no point of celebrating victory among ruins. There is no point of becoming the largest economic power in the midst of a sinking world."
These comments were made in the context of escalating tensions between the US and China including in the South China Sea, which borders Indonesia.
Closer to home, while Jokowi's approval ratings remain high (at above two-thirds support, according to polling agency Indikator), the coronavirus pandemic in particular has raised a slew of questions in relation to how swift and effective Indonesia's response to the crisis has been.
The near to midterm will also prove decisive in terms of Jokowi's successor at the 2024 presidential election, and whether his vision for a prosperous and technologically developed country will be realised.