HUMAN RESOURCES
LIFTING THE VEIL 
The role of HR in an organisation is to groom people to reach their potential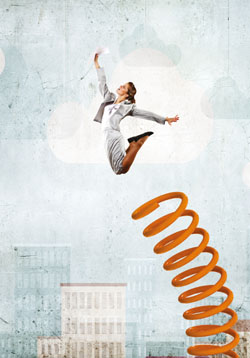 Much has been said about the traditional roles of HR like executive, audit, facilitator, services and consultant roles that have mostly been about managing people. To manage people, HR needs to place them in silos and administer uniform policies for each category.
It is now widely recognised that the most important role for HR is not managing people but developing them for future business needs. For people to achieve their full potential, they must be motivated. After all, you can only lead a horse to water but cannot make it drink, as the saying goes.
In his book 'Drive: The Surprising Truth About What Motivates Us,' Daniel Pink lists three elements of motivation – viz. purpose, mastery and autonomy. In my experience, not all HR professionals or leaders have figured out how to motivate their teams on this basis.
Purpose is more important than merely selling products or making money. In a recent case, I was pleasantly surprised when employees of a company that manufactures tractors were talking about farm productivity rather than tractor sales. "We are a crop solutions company," the MD explained.
This purpose provides new meaning and energy to people given that the organisation is serious about it.
So how is HR helping people link their roles to this higher sense of purpose?
Mastery is the desire to improve – a quality that is inherent in most human beings. This capacity has been understood by manufacturers of video games but not often by organisations and how they design roles.
What if work was like playing a video game? When I meet CEOs, the majority are excited about playing the 'CEO game.' They have some rules, they place some bets and sometimes they achieve big wins. It's like playing in a casino – and it can be as addictive.
Most of these CEOs have a leader dashboard that tells them how well they're playing the game. Many would love to continue playing even if it was with less money. Successful CEOs love playing the CEO game because of the sense of mastery it offers them although they do not call it a 'game' – for them, it's a calling.
Then how can HR help employees master the game they're playing?
This brings the third element into focus – viz. autonomy. Not everyone has the autonomy of a CEO. And nor can everyone handle the accountability required of a CEO. Successful organisations that are well-known for the autonomy they provide – e.g. Google, Marriott and Nordstrom – make it work by ensuring that information is transparent so that it acts as a form of natural checks and balances.
BY Prasenjit Bhattacharya