HOW TO PICK A RELIABLE REAL ESTATE AGENT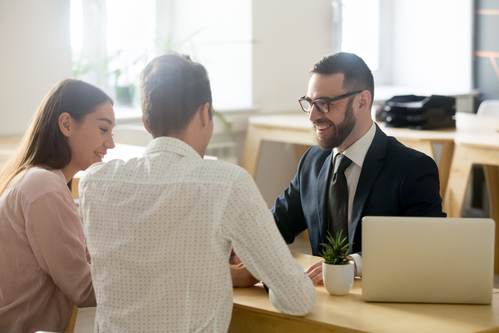 Regardless of whether you are a buyer or a seller, one thing that can significantly affect the outcome of your property transaction is the real estate agent that you picked to handle the task. From doing the initial home inspection to finalising the deal, a good real estate agent will know how to handle the circumstances while making sure that you get the best deal. As such, it's extremely important that you hire the services of a qualified real estate broker to take care of your property transaction. Hence, check out below for a few important tips that you can use to make sure you'll find the best real estate agent for the job.
Start by searching online
The first and the easiest step that you can take in order to find a good agent to handle the purchase or the sale of a property is to look online. However, agents who look credible on a website listing is not a guarantee of their true credibility. Instead, go through customer reviews to get an idea of who to pick.
Ask other homeowners/ sellers for referrals
One of the more stable ways of choosing a good real estate agent is to ask for recommendations from others, who have also gone through the process of picking a credible real estate broker for their property transactions. Brokers also prefer this method as it is a testament to their skills and qualifications.
Trust is an important factor
A property transaction is an activity that involves the exchange of not only real assets but also large sums of money. Because of this, it's important that the agent you choose is someone whom you can trust to take on the responsibilities. Therefore, proper research regarding previous customer feedback is essential.
Look for an agent who does more than one property transaction a month
When you are reviewing the qualifications of an agent, make sure you go through their portfolio to see how many transactions they typically do each month. The number of transactions, experience in sales, experience in negotiations, and the number of years they have worked in the industry are all important to decide whether they are right for you.
Local area knowledge
The amount of work experience a property broker have may not matter if they do not have a good knowledge of the local area where the property transaction is expected to take place. An agent with a good local knowledge will know about the best neighbourhoods in the area as well as the latest prices of comparable properties.
Look for honours and accolades if you want the best talent
If you want the best of the best to work for you, then a simple way to know their talents is to see whether they have won honours and accolades from respected bodies in the real estate industry. You can go through their websites, which should have this information. However, such recognition could also indicate a very busy Realtor.
Work as a team or a one-man player
Some real estate agents may work alone or they may have a team to handle each step of the process. If you want an agent who gives their whole attention, then solo agents can be a good fit for your requirements. However, broker teams can be more efficient at handling each step of the property transaction.
Ask them about the last few properties they've handled
Ask the real estate agent to give you information about the last couple of properties they have helped to buy or sell. It's best if you also ask them to show you those properties. This would give you an idea of whether those properties are comparable to yours as well as whether the agent is being honest and forthright with you.
Get in contact with recent clients
Ask the real estate agent to give you the contact information of three or four of their recent clients. A confident agent will have no problem in giving you such information. You can contact these clients to have a complete picture of whether the agent you want to hire is the right fit for you.