HOSPITALITY SECTOR
MÖVENPICK HOTEL COLOMBO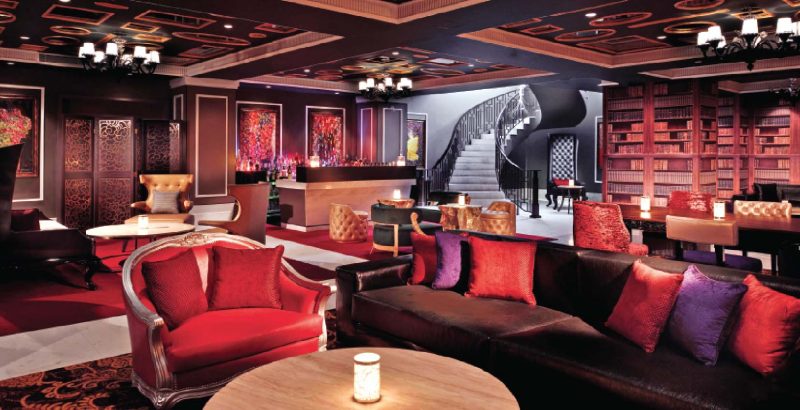 Q: Has the entry of inter­national hotel brands impac­ted the performance of
local hotels?
A: I believe it has. International hotel companies will bring with them a well-earned reputation for their consistency both in terms of the quality of the pro­duct as well as the delivery of services since they have already established themselves globally.
When you enter a new market, you can also build on the already established international brand name. However, at the same time, it is much harder to amalgamate the local touch and feel of the specific des­ti­nation with the brand.
We have guests who choose international brands based on their previous experiences across the world but who at the same time would like to experience the local flavour of the country in which they're staying. I believe that the entry of international brands such as Mövenpick has affected the market in Sri Lanka as it has uplifted the overall quality of both products and services in Colombo's hospitality sphere.
Q: What are the latest trends and innovations in the hospitality sector?
A: Hospitality is a very com­petitive sector where we all want to be trend-setters
rather than followers.
I feel that back in the day, guests who stayed at hotels only enjoyed basic services such as a comfortable bed, a great shower experience and quality of service extended throughout the premises. However, these basic services have become the norm, and guests' needs and wants have grown significantly.
Nowadays, in the fast-moving environment in which we operate, aspects such as continuous connectivity to the outside world and fast service delivery throughout
the hotel have become key factors for guests' choice of where to stay. And this applies to all guests.
At Mövenpick Hotel Colombo, we cater to both business as well as leisure travellers with a strong focus on families staying at our hotel. We consider all guest require­ments very seriously and do our utmost to ensure that they get what they want.
Q: How would you describe the competition – and what strategies do you employ to differentiate your organi­sation and stay ahead?
A: The competition in Colombo only becomes more vigorous with the opening of new hotels and brands. We at Mövenpick always aim to stay well ahead of the game in whichever country we operate.
In the light of new customer segments that are emerging, we believe that millennials play an important role in today's decision making. Therefore, we have used their insights and analysed their travel trends extensively to gain knowledge of what they need.
Aligned to the need to cater to these new segments, the use of technology is very prominent and innovative at Mövenpick Hotel Colombo, and we like to do simple things in an extraordinary way.
Q: In your opinion, what are the key challenges faced by the hospitality sector today?
A: I believe that staff turnover in general is a key challenge across the board. The hospitality sector employs some very talented employees. So it's important to continuously engage and motivate them to improve their performance, grow in the trade and widen their horizons.
In addition, we would really like to have more female colleagues at Mövenpick Hotel Colombo – and we're aiming to find more female talent from within the local community.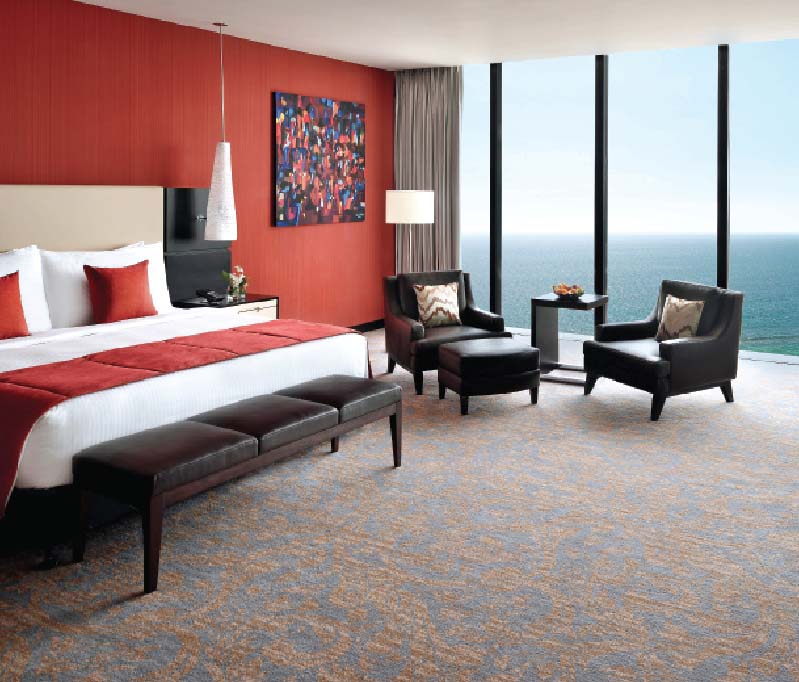 Q: As the new General Manager of Mövenpick Hotel Colombo, how do you assess the hotel's position in the country at present?
A: I believe that the hotel is well-established in Colombo, and has gained recognition and loyalty.
It's the first Swiss hospitality chain to open in the island – and also the first five-star property to open in Sri Lanka over the last 25 years. In this short span of time, we have already been recognised with the award for Sri Lanka's Leading Business Hotel by the South Asian Travel Awards 2017.
We have positioned ourselves as a fun, contemporary and cool hotel.
Our offering is exciting and diverse: we have introduced theatrical experiences, our rooftop bar Vistas is the ideal place to be, and we hold some fantastic and unique food festi­vals such as the Swiss and Italian culinary events that we've hosted.
Mövenpick Hotel Colombo is situated in an ideal location that is convenient for both our business and leisure travellers. We have many exciting new projects coming up this year to enhance the overall quality of our guest experience.
Q: And finally, what are the hotel's plans for the future?
A: We have a lot of things going on here at the hotel. The Mansion, which used
to be an exclusive members' lounge, is now open to the public. We will shortly be introducing promotional nights and our well-equipped Sky Fitness gym will soon be
open to outside memberships. We also have some exciting food and beverage promotions coming up.
Vistas, our panoramic rooftop bar, will be getting a whole new look and feel,
and we're excited to introduce a new meetings and events venue as well.
George Koumendakos
General Manager
Telephone 7450450
Email hotel.colombo@movenpick.com
Website www.movenpick.com