HOSPITALITY SECTOR

THE TRAVELLER'S CHOICE
Dmitri Cooray
Keeping abreast of nouveau travel plans of the growing tourism market
The hospitality sector today
Continuously evolving with travellers wanting experiential travel instead of traditional sightseeing.
Barriers to sector growth in Sri Lanka
A lack of confidence in the private sector, safety and security, and a proper promotional plan to position the country.
The future of the local hospitality sector
It will be a hotspot for travellers from around the globe and has the potential to become the nation's No. 1 foreign exchange earner.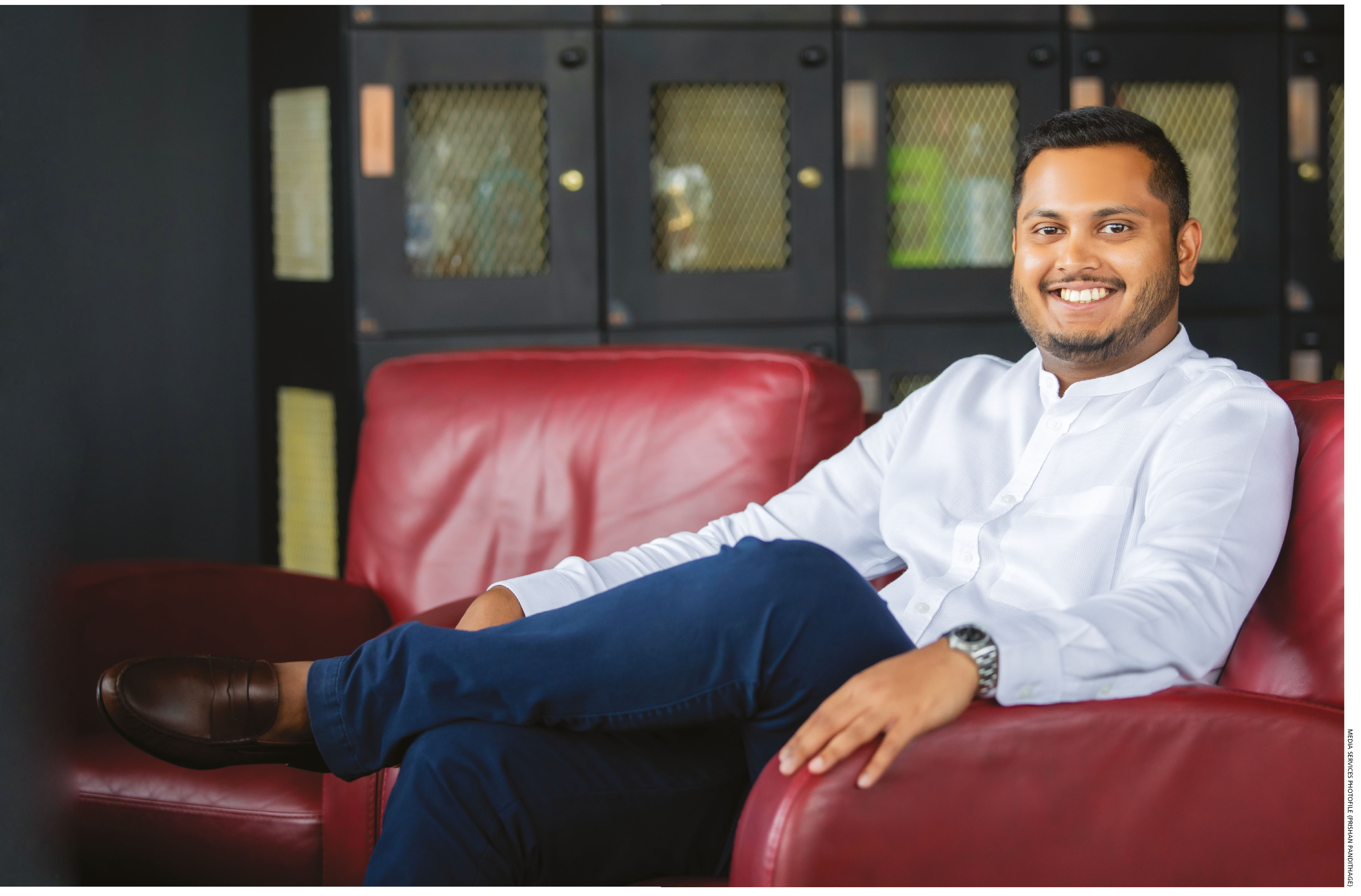 Strengths of the local hospitality sector
The warmth and welcoming nature of our people, and diversity of our island.
Our diversity includes…
Beautiful beaches, a lush rainforest, tea estates, wildlife sanctuaries, and a rich culture and heritage going back over 2,500 years.
Weaknesses of the hospitality sector
Improper plans and haphazard property development, and a weak promotional plan to attract the right market segments.
Other impediments…
Poor infrastructure and connectivity, mainly to the east coast.
These weaknesses can be turned around by
Learning from countries such as New Zealand and Costa Rica, to position the destination for discerning travellers and pursue suitable product development plans.
A forward plan
Stop unplanned developments and introduce tourism as a subject in primary school education.
Most important elements for tourism
Safety and security.
Role of tourism
To act as a catalyst for peace, promoting love and compassion amongst all the people of our beautiful island.
Local market in a nutshell
Continuously growing with increasing expectations.
Sri Lankans as tourists
They have become much more demanding and discerning travellers with food being a very important component.
Other attributes
They enjoy immersive experiences although they're price sensitive and seek value for money.
Global market in a nutshell
Well travelled, and seeking new immersive experiences such as living with locals and sampling authentic cuisine.
Prospective new customer segments
Wellness and medical tourism from regional countries, and experiential travellers.
Adventure activities Sri Lanka should introduce
Scuba diving – as we have many shipwrecks; cycling tours around the island; and rafting along the country's many rivers.
Hospitality sectors (local compared to regional)
Better travel rates are offered regionally due to their excessive inventory capacity.
For example…
Bangkok has more than double the room inventory of Sri Lanka in the formal and informal sectors.
Evidence of local industrial growth
Travel time has reduced drastically with highways linking the Bandaranaike International Airport (BIA) to Colombo and the Southern Province.
Other examples…
The Jaffna International Airport will boost tourism and other industries in the north.
The transformation of Colombo
It will become a beautiful and major financial city to live in with developments such as Colombo International Financial City (CIFC a.k.a. Port City), and the Shangri-La and Cinnamon Life complexes.
Corruption is affecting industrial and economic growth
Yes – and the blame should lie with the private sector as one has to give for the other to take.
The future of global hospitality
It will continue to grow and remain the leading employer in the world.
Competition drives innovation in the hospitality sector
Yes – tech developments have changed our mindset on pricing and positioning while urging us to explore new destinations – e.g. Wellawaya, Pottuvil and the east coast.
Innovative cuisine
Food preparation and culinary offerings have changed, as visitors seek more local and regional cuisine rather than their own.
Sri Lanka's competitiveness
One can experience more in a shorter time frame due to the size of the island.
For example…
The largest mammal in the world, the blue whale, can be seen in Mirissa; a few hours later, the largest land mammal, the elephant, can be spotted at the Yala National Park.
Impact of the digital age on Sri Lanka
It offers the ability to reach a wider audience instantly and at a lower cost than traditional methods.
Positive impact of social media
Attracting new target audiences, and a convenient and cost-effective method of marketing.
Negative impacts of social media
As anyone can post online, you may receive unjust comments that could impact your brand.
The hospitality sector in five years' time
It will play a pivotal role in the country's development and be one of Asia's top destinations.
Mantra for success
Doing what I do with passion and having faith in God.
Dmitri is the Manager Operations of Jetwing Hotels
– Compiled by Lashani Ramanayake