HOSPITALITY SECTOR

Stasshani Jayawardena
WANTED: A STRATEGIC VISION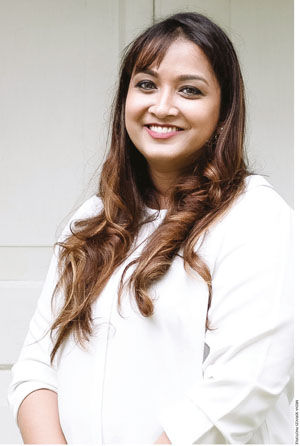 The hospitality sector faces challenges but continues to be vibrant
The hospitality sector today Vibrant yet challenging.
Its success is driven by
The quality of the experience offered to visitors.
The sector must be sensitive to
Multiple challenges that can be transformed into opportunities through innovation.
Obstacles to the growth of the hospitality sector in Sri Lanka
The lack of a stable and consistent policy direction, vision and framework from regulators.
State level barriers to growth in this sector
Insufficient and inadequate destination marketing for Sri Lanka, and poor infrastructure.
Labour related barriers to the sector's progress and growth
A dearth of skilled labour – including through migration to other industries and countries mainly during times of crisis – and the lack of female representation.
The future of the local hospitality sector
Promising but equally challenging.
How the sector is evolving
From traditional to nontraditional players such as individuals, to online and international players because of global endorsements for Sri Lanka as a destination.
Over time
Sector changes will introduce new challenges for all stakeholders across the supply chain.
Features to discover in Sri Lanka
A small landmass that is unique with a power packed offering including natural beauty, the high density of biodiversity, marine life, history, heritage, adventure, changing landscapes and exciting cuisine.
Strengths of the local hospitality sector
Genuine heartfelt hospitality with a smile, and resilience amid challenges with a sense of community and care.
Weaknesses of the hospitality sector
Unregulated investments and insufficient systems to preserve the country's natural ecosystems.
A weakness when competing with regional counterparts
Lack of direct airline accessibility to Sri Lanka from key markets and the resulting comparatively excessive cost of ticketing.
Main threats to the hospitality sector
Lack of consistent policy direction, strategic vision and a cohesive regulatory framework for desti-nation marketing.
The need of the hour is
Proactive initiatives to capitalise on opportunities in the sector.
Such as…
Ensuring that tourists enjoy a memorable experience – crucial elements to building Sri Lanka as a sought after destination.
The local market in a nutshell
Diversely vibrant, curious, adventurous, ever growing – a hidden gem.
Regional hospitality sector
Led by a consistent vision, well planned policies and competitive destination marketing campaigns.
The global market in a nutshell
Multigenerational, inclusive, tech savvy, seeking localised and unique experiences, and driven by knowledge and personalised experiences.
Potential tourist segments
Cruises, weddings and luxury travel.
Other prospects
'Bleisure' (business and leisure) and 'buddymoon' tourism among millennials where couples forgo traditional honeymoons to travel with friends are trending.
Evolving consumer trends
Visitors are more knowledgeable because of technology and they make more informed decisions.
This leads to
More last-minute decision making – i.e. they're unlikely to spend a long time planning trips.
Consumer behaviours amongst solo travellers
Experience driven, thrill seeking, cost conscious and investigative.
Productivity is affecting industrial and economic growth
Yes – a lack of productivity is detrimental to the economy both locally and globally.
Corruption is affecting industrial and economic growth
Yes
The global hospitality sector is
A promising but challenging sector that embraces innovative dimensions including virtual and augmented realities.
The future of the global hospitality sector
Tech savvy; and more experience, purpose and sustainability driven.
Competition drives innovation
Yes
Sri Lanka's competitiveness
It has the potential to be competitive through proper policy direction, regulation and a strategic vision to drive growth.
The country must also…
Implement proactive and simple policies at the right time to enable sustainable development and
avoid more costly reactive responses following crises.
Role of local infrastructure development
Conserving Sri Lanka's unique offering: its natural beauty.
Impact of the digital age on Sri Lanka
Tremendously significant; it can be positive with the cohesive and right utilisation of proper mediums.
Impact of social media on the world at large
Disruptive, dynamic and has the potential to influence change.
The hospitality sector in five years' time
A more mature, conscientious and evolved market seeking greater demand for experiential travel.
This may result in…
A trend where people take on activities on their own, which would present challenges for the sector in providing innovative experiences.
Mantra for success
Purpose driven passion with a curiosity to learn, innovate and take calculated risks; being courageous to do the right thing with integrity. And surrounding oneself with a positive influence that strives for continuous excellence.
– Compiled by Lashani Ramanayake