HOME LANDS GROUP
CANTERBURY WELLNESS CENTER
Introducing the wellness centre and spa at Canterbury Golf Resort Apartments & Residencies by Home Lands Skyline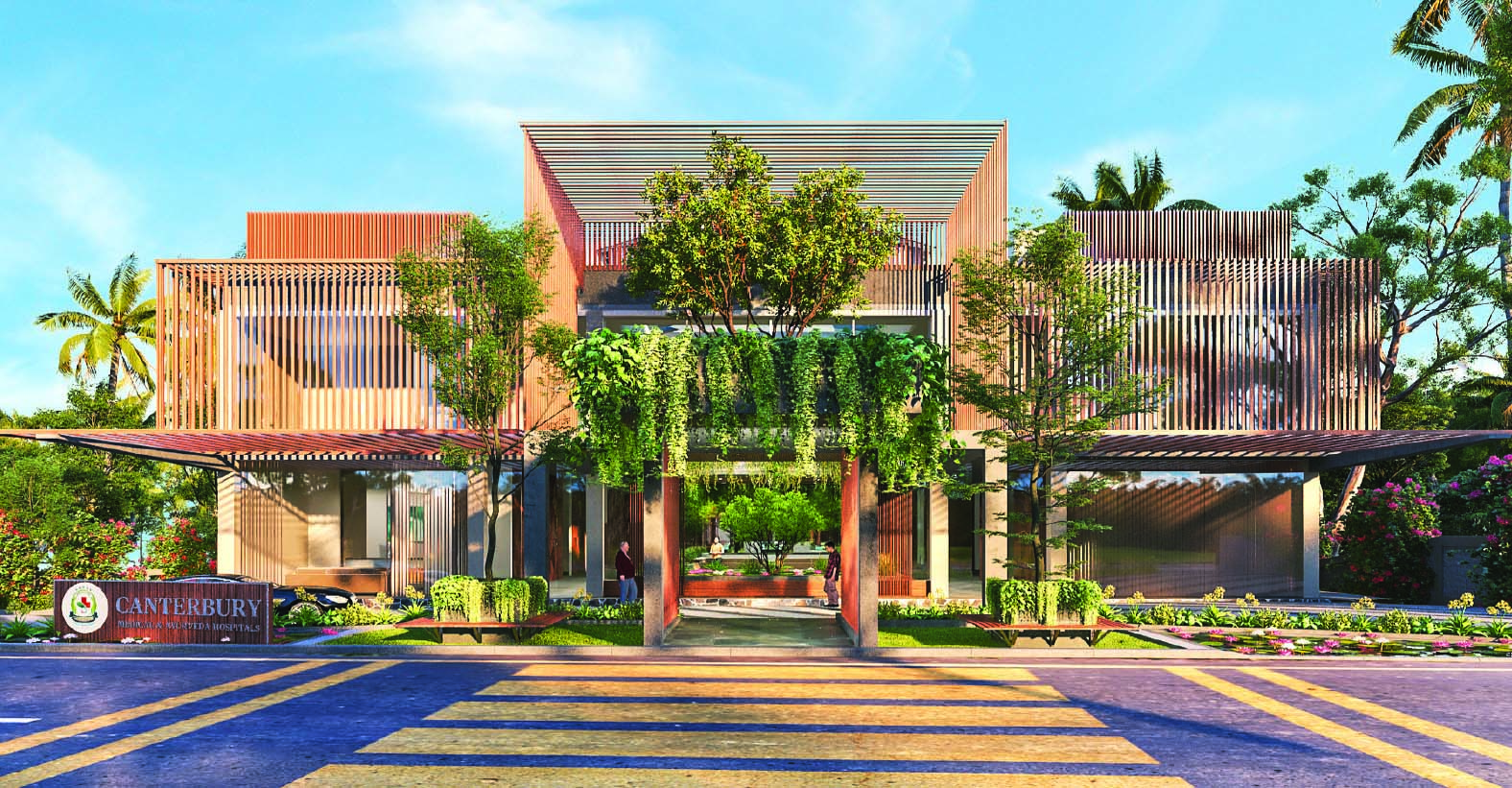 Canterbury Golf Resort Apartments & Residencies represents an innovative concept located on 30 acres of country landscape in Piliyandala-Kahathuduwa, away from the hustle and bustle of the city. Home Lands Skyline has taken steps to ensure that the golf resort apartment complex elevates residents' daily lives while contributing positively to the state of their minds and bodies.
In pursuit of this vision, Canterbury Golf Resort Apartments & Residencies is introducing the Canterbury Wellness Center, which has been architecturally designed to provide a suitable environment for optimal healing complete with Western and Ayurveda medical care, and a spa within the complex. The centre – which cost more than Rs. 400 million to construct – accommodates 60 luxury beds.
Moreover, the units and facilities in the complex have been constructed to facilitate easy access for people with a variety of disability needs. About 90 percent of the project serves as proposed space for leisure while only 10 percent of the land is dedicated to the apartment complex.
In addition to offering over 50 amenities and facilities to residents, Home Lands Skyline lays claim to being the first property developer in the world to take the initiative to combine a Western and an Ayurveda medical centre together with  a spa in such a complex.
The wellness centre – which is situated at the centre of the development – is anticipated to increase and revalue property prices within the project at a quicker pace than others in the area. Additionally, the apartments and residences in the complex are expected to command higher rents and resale values.
Based on the property developer's understanding of the dynamics and balance of a healthy body, soul and spirit, it looks to provide a range of health and wellness solutions that combine natural medicine, and alternative treatments and service, with modern medicine to offer superior healthcare services to residents.
Home Lands Skyline has designed a site of health and tranquillity at the heart of the apartment complex. Its world-class Ayurveda spa is set in an entirely natural environment with flexibility and wellness at the centre of the design, ensuring that every detail is geared towards investing in the wellbeing of residents and customers.
At Canterbury Wellness Center, the Ayurveda spa is committed to unlocking the secrets of beauty and health, not only focussing on helping customers feel great but also look beautiful.
The centre's dynamic staff members offer various services ranging from hydrotherapy, Vichy showers and a sauna, to pedicures and manicures, as well as a Jacuzzi – all of which provide residents with unique and personalised experiences.
Furthermore, the Ayurveda clinic houses 10 luxury rooms, and provides herbal skincare treatments, hydrotherapy and a Shirodhara room, as well as a herbal garden and meditation area for yoga.
The Western medical centre is positioned as a family hospital where customers' health and wellbeing are of paramount importance. Home Lands Skyline works to ensure that it conforms to international standards, and is operated by experienced medical staff and other healthcare professionals.
Equipped with 30 luxury rooms and offering channelling options for specialists, the centre also houses an X-ray unit, an outpatient department (OPD), a laboratory, a vision care and ENT unit, an emergency treatment unit (ETU), and an elderly and disabled care unit.
– Compiled by Lourdes Abeyeratne