HNB SPONSORS MILLENNIUM TROPHY GOLF
HNB Millennium Trophy Golf Tournament for 10th consecutive year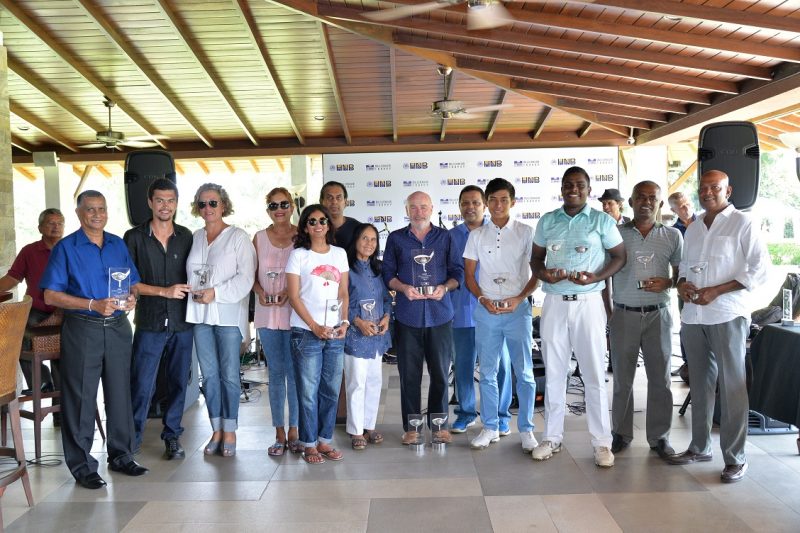 Dr. John Scarth and Niloo Jayathilake clinch top awards of the 2017 tournament
January 17, 2018: For the 10th consecutive year, HNB sponsored the Millennium Trophy Golf Tournament – a leading golf tourney of the Sri Lankan golfing calendar, which concluded successfully at the Royal Golf Club in Colombo recently. Opened to all full members of the club, the tournament attracted more than 200 golf enthusiasts and worked off over 18 holes.
Dr. John Scarth clinched the overall champions' trophy in the men's category with an aggregate net score over of 135 over the two days while G. K. Sudath Kumar emerged runner up with a net score of 138 points. Kapila Dandeniya adjudged the top HNB customer at the HNB Millennium Trophy Golf Tournament 2017 with the best aggregate net score (138) and Prashan Peiris was the runner up with 139 points.
Several women who are full members of RCGC competed in the Silver Division, with a handicap between 0 and 20, and Bronze Division, with a handicap between 21 and 36. In the Silver Division, Niloo Jayathilake clinched the winner's title with 38 points and Usha De Silva secured the runner up title with 37 points. Ladies Bronze Division winner was Eliane Sterchi (43) the runner up was Fran De Mel (30). Niloo Jatathilake was the overall winner in the Women's category with 26 gross points over the two days.
The competition also saw a men's Stableford Tournament, which consisted of five categories: Division A (Handicap 0-9), Division B (Handicap 10-18), Division C (Handicap 19-28), Seniors' Division and Masters Division.
Dr. John Scarth won the Division A with 44 points and Ronan Hall earned 39 points and was adjudged as the runner up of that division. Division B winner was Janaka Tebuwana and the runner up was Anura Balasuriya. In Division C, Somanath Fernando scored 37 points to secure the winner's title while A.I. Gooneratne clinched the runner up title with 37 points.
In the Masters Division, Kumar Boralessa was the winner and the runner up was A..S,.Amarasooriya. Lakshman De Silva was the winner in Seniors Division (41 points) and Surath Wickramasinghe who secured 37 points was the runner up. Lakshman De Silva also won the overall highest stableford HNB customer award at the tournament.
The two-day tournament concluded with a gala function where Mr. Jonathan Alles, Managing Director/CEO of HNB addressed the participants and the guests.
The inaugural Millennium Golf Trophy Tournament, which has been allocated the status of a board event, was first conducted in 2001 to commemorate the massive refurbishment and development program undertaken for the first time at the Royal Colombo Golf Club after over a century in existence.