HELP FOR VICTIMS FROM THE NCE
NCE Staff Members voluntarily decided to make a donation to the victims of The Easter Sunday, strategy by contributing a day's salary.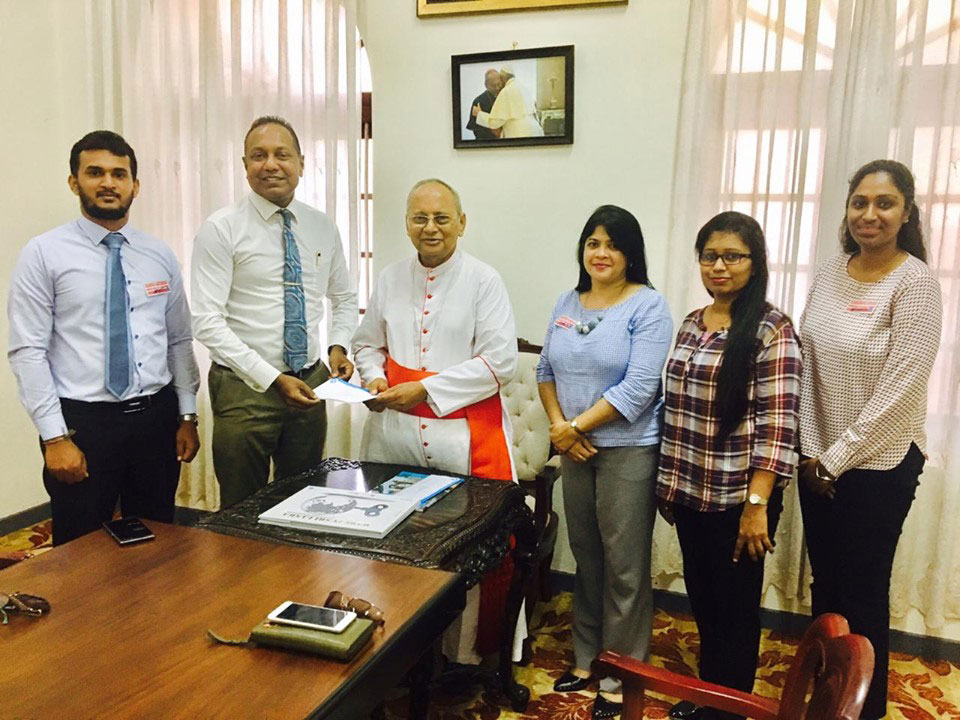 We thank His Eminence. Malcolm Cardinal Ranjith for giving us an opportunity to meet with him to hand over the donation.
It was understood from the brief discussions we had that there are many causalities who are undergoing very difficult situations.
He also emphasized that there are many families who have lost their bread winners.
He was thankful to the support extended by us and many others as well.
NCE would like to make a humble request to the members of other chambers, and also other organizations to contribute to this worthy cause in whatever way they can.