HEALTHCARE SECTOR
Compiled by Lourdes Abeyeratne
THE DIGITAL HEALTH CHECK
Harshith Dharmadasa urges healthcare providers to exploit technology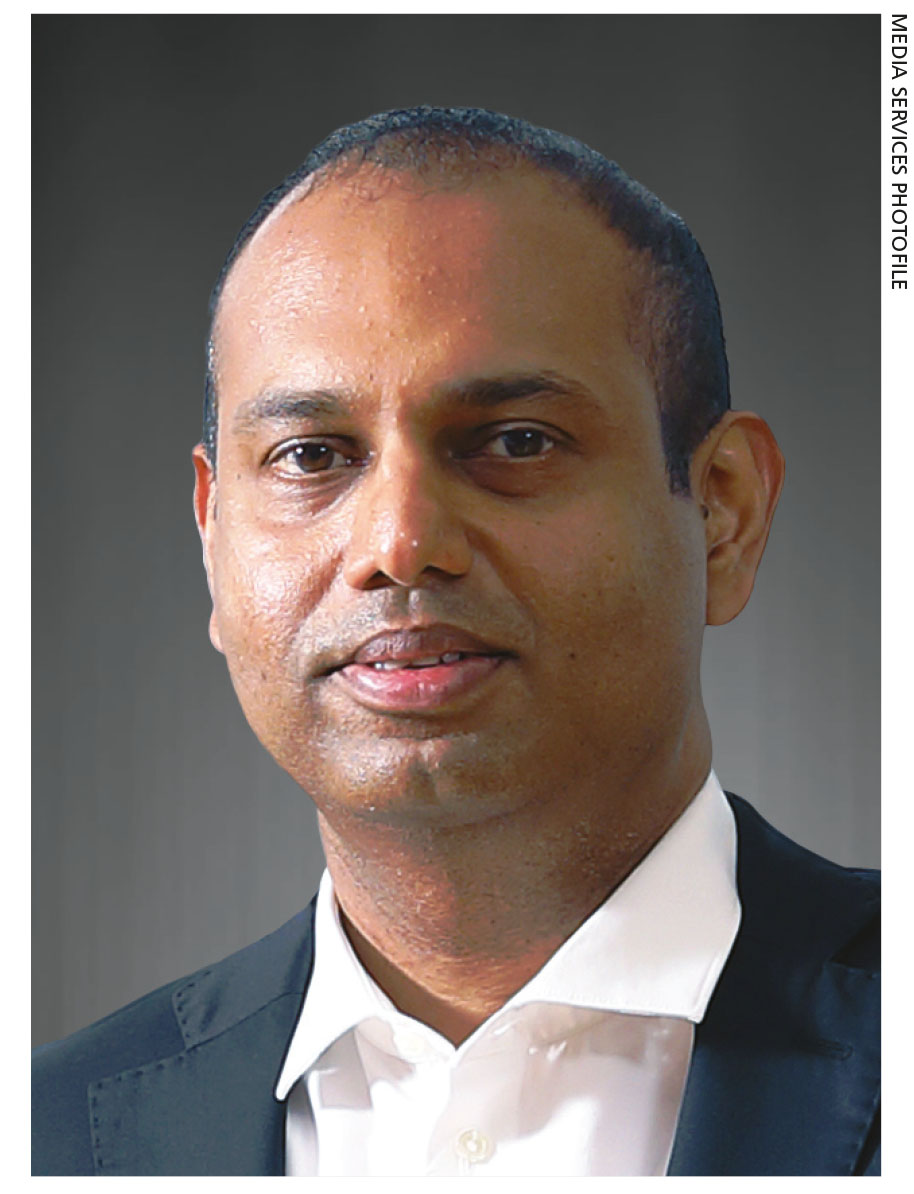 Q: Does Sri Lanka's healthcare system adequately address citizens' needs?
A: Healthcare encompasses two aspects – viz. preventative and curative treatments. Currently, the local healthcare sector is geared largely for curative measures while globally, there's a focus on prevention. This can be observed in the public sector to a significant extent.
However, private hospitals offer preventative checkups; and as a whole, the sector is equipped with the latest technology, and on a par with the likes of Singapore, India and Thailand. The sector also handles complicated surgeries such as organ transplants, demonstrating its capacity and expertise.
As for affordability, Sri Lanka's rates are quite reasonable compared to markets such as Thailand and Singapore.
Q: In what way has the healthcare sector shifted to a customer centric approach?
A: About 30 years ago, healthcare focussed on providing services but this has shifted to a customer centric approach. We consider not only the clinical or physical aspects but also non-clinical matters such as housekeeping, catering and additional services like WiFi connectivity.
The sector is also working on digitalisation including VR, tele-medicine and mobile health approaches. For example, rather than visiting hospitals, customers can use online portals to book appointments or access lab reports.
Operators in the sector understand that busy lifestyles can make hospital visits difficult so a priority is offering convenience through digitalisation and innovation.
Q: Could you outline the latest global healthcare trends?
A: Globally, there is a focus on noninvasive procedures and robotic process automation. Furthermore, preventative treatment is standard practice while robotic surgeries are becoming more common.
With advancements in technology and techniques, we look to use minimally invasive procedures such as laparoscopic surgery that offer a high level of accuracy. As such, the length of hospital stays is reducing while the speed of recovery is improving. Given this, there will be an increasing shift to outpatient department (OPD) treatment.
Q: What are the prospects for medical tourism in Sri Lanka?
A: Sri Lanka may be the best country to promote medical tourism because of its size, location, well-equipped hospitals and expertise. Its offering enables patients to come here with their families, undergo procedures and enjoy sightseeing or shopping. And with the highway network being developed around the island, tourists would be able to travel anywhere.
Despite the potential, a proper policy has not been implemented to promote medical tourism as there is a greater focus on general tourism. While growth has been observed for Ayurvedic treatments, we're yet to see this for Western treatments. But with the present government and political structure in place, we expect to see a boost in medical tourism.
Currently, tourists visiting Sri Lanka for treatment are mainly from the Maldives and Seychelles, but our rates are much lower than Europe, the Middle East and Singapore. Medical tourism could be easily promoted because of this, as well as the technology in use and our consultants' expertise.
Most hospitals are also working to obtain Joint Commission International (JCI) accreditation, which will affirm that our facilities are on a par with global equivalents.
Q: How do you view the sector's talent pool?
A: The talent pool comprises nurses, doctors and consultants. There are resource constraints but government initiatives look to address them by setting up nursing schools and increasing the intake of medical students.
Sri Lanka has some of the best consultants in the world in terms of qualifications and clinical outcomes. However, there's a shortage of nursing staff that some private institutions are addressing internally.
In addition to increasing the intake for medical training to ensure that a sufficient number of doctors and consultants are nurtured, we must also look to reduce the brain drain as many of them choose to migrate.
Q: And what are the opportunities for growth?
A: Facilities around the country continue to improve, providing opportunities to establish operations in those areas. Neighbouring nations such as the Maldives also present opportunities for expansion.
Diagnostics is another channel in which hospitals can invest. Additionally, the digital space hasn't been sufficiently explored by the sector; but new entrants are disrupting the market so we should look to exploit this through initiatives such as tele-medicine and mobile healthcare.
The interviewee is the Deputy Chairman and
Executive Director of Nawaloka Hospitals