SLT
Grand and Beautiful Memories of Miss Grand Sri Lanka and Mr. International Sri Lanka
The eagerly awaited big day finally arrived. Yes, the Sunday the 16th of September is a day to be remembered. The Finalists of Miss Grand Sri Lanka and Mr. International Sri Lanka geared themselves up to walk the ramp. They were all well prepared and had gained a lot of confidence. The main ballroom of Waters Edge (The Official Hotel partner) was decorated in glamour and style by the Official technical partner, Imagine creating an environment and ambiance for the guests beyond everyone's imagination.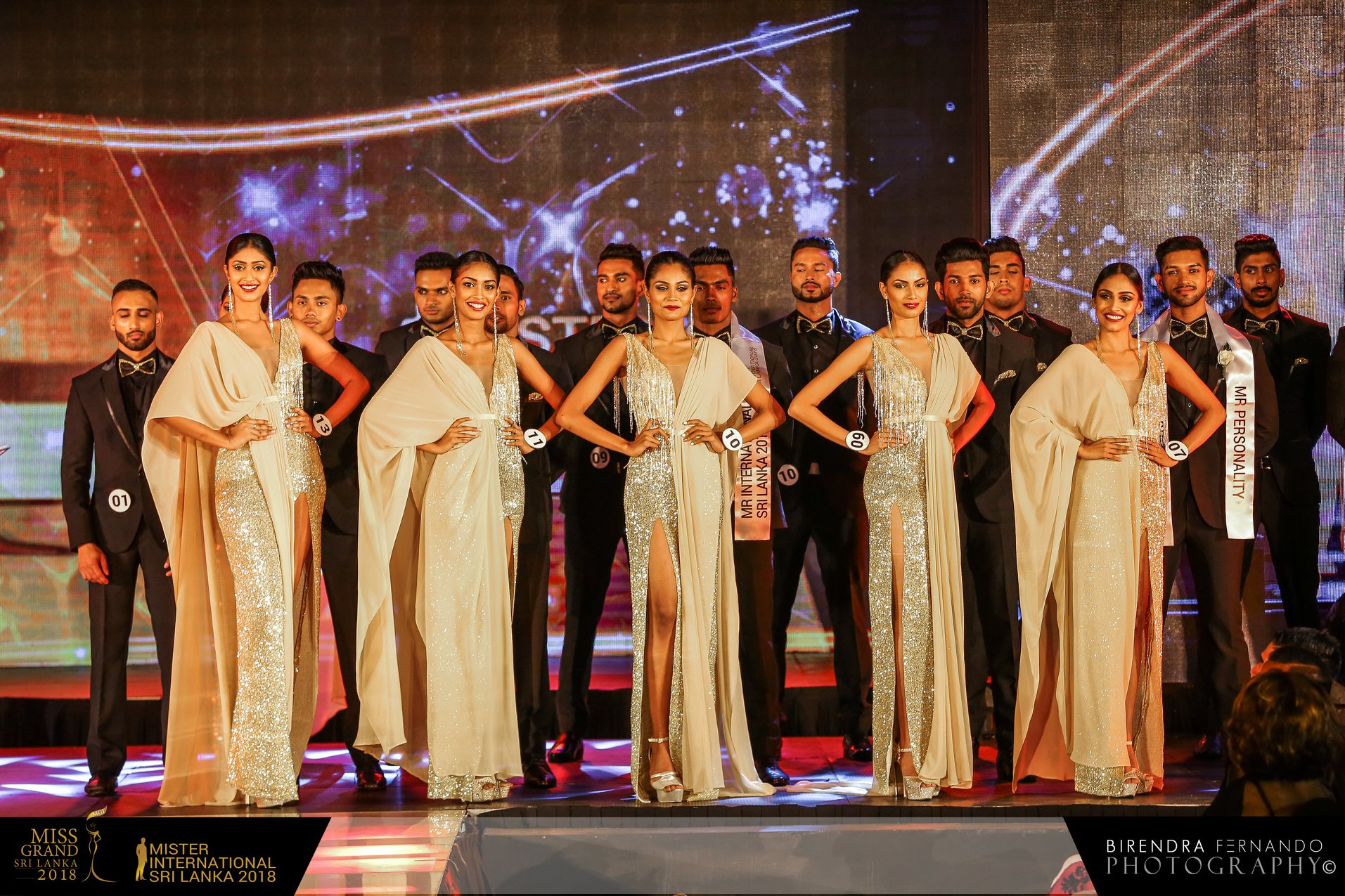 The most Glamorous event of the calendar, Mister International Sri Lanka and Miss Grand Sri Lanka opened its doors for the guests at 6.30pm and the first event brought out the traditional dances and national costumes prepared by Hiran Wijesekara. The Girls and boys were neatly and beautifully made up by the Official Hair and beauty care partner Capello salons. They were showcased out on the stage wearing the heavy costumes and came out with dazzling beauty and unique smartness. The tall and handsome boys looked liked royalty with makeup and costumes adding so much glamour.
The hall was packed and the event was recorded live and broadcast by the Official Television broadcasting partner- ITN. Wijaya Newspapers was the print media partner.
The swimwear was next online which was sponsored by the official swimwear partner Linea Aqua and thereafter it was time to present the beauties with Evening Gowns. The beautiful evening gowns were designed by Charith Wijesekara who was the official dress designer of evening gowns for the finale.
The judges for the Finale were Ramani Fernando, Kishu Gomes, Jacquie Mei, Stephanie Siriwardhane and Daniel Rene Desilva. After a very tight competition, the top five contestants were named for Question and Answer session.  From the top five, Thulara Bethmage was chosen as second Runner-up of Mister International Sri Lanka and
Tasla Senadeerathe was chosen as Second Runner-up of Miss Grand Sri Lanka. The winners of the competition were:-
Winner of Mister International Sri Lanka 2018- Amanda Amarasekara
First Runner-up Mister International Sri Lanka- Yohan Rowel
Winner of Miss Grand Sri Lanka 2018- Pawani Vithanage
First Runner-up Miss Grand Sri Lanka- Harini Silva
Top Model of the World Sri Lanka 2018- Harini Silva
Mister Strong and Fitness and Miss Strong and Fitness sponsored by Melwa;
Mister Strong and Fitness-   Abiron Joseph
Miss Strong and Fitness- Sanduni Kirthisinghe
Mister Personality- Amanda Amarasekara
Miss Personality- Melissa Nanayakkara