DIPLOMATIC MISSION
Compiled by Savithri Rodrigo 
GLOBAL ORDER FOR COMMON GOOD
David McKinnon is in favour of an international order based on social justice
It is home to the Niagara Falls, historic city of Vieux-Québec, most photographed Moraine Lake, polar bears and the world's best maple syrup. For awe-inspiring natural beauty, Canada holds the top spot. It's also home to some of the world's most liveable cities. As a true exemplar of democracy, it revels in diversity with an emphasis on social justice and eco-consciousness.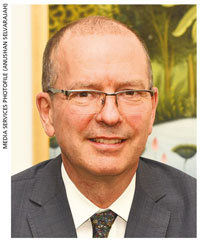 Ambassador for the world's 10th largest economy, Canadian High Commissioner for Sri Lanka David McKinnon believes that a country of its size can only prosper by celebrating and harnessing its diversity, while being outward looking in its engagement and trade with the world – and infusing new ideas and investment into its fabric. "With 30 percent of our economy in exports and an equal proportion in imports, more than half our economy is in trade. Since Canada's earliest days, even before European settlement, it was all about trade," he asserts.
Canada also has a strong tradition of pursuing technological innovation. McKinnon notes that the evolution of trade has seen the country's exports focus on energy, agriculture, agro food, automobiles, aircraft, industrial equipment and mineral resources.
"We are also witnessing tremendous growth in our tech industry because Canada is a magnet for international talent and we invest heavily in our education system. Among the rankings for the top 20 technology cities in the world, we have three – Toronto, Vancouver and Montreal," he remarks.

A country that has always valued transparency in government, civil liberties, quality of life, economic freedom and education, Canada has been a champion of a global rules based order since 1945. McKinnon explains: "This emphasis emerged from a traumatic period in the history of the world; and Canada witnessed two world wars and the Great Depression – events that profoundly affected us."
"Our leaders were determined to establish and be part of a rules based international order that would never permit the repetition of a world where the pursuit of narrow national self-interest led to disaster. The key to this was establishing institutions based on democracy, human rights, rule of law, territorial integrity and open trade," he adds.
Having grown up Stateside in a Canadian family with relatives on both sides of the border, he is acutely aware of the deep connections between the two countries – including the US$ 2 billion worth of trade crossing their borders each day.
"The openness we have enjoyed for over a century, which accelerated with NAFTA in the early 1990s, is important to our relationship," he declares. McKinnon acknowledges that while there are complexities in this relationship, "our ties go far beyond who is in the White House. We work with whoever is in power in Washington. It's a bipartisan thing."
Canada is a signatory to the Paris Agreement, and a strident campaigner for greater eco-awareness and sustainable solutions. McKinnon agrees that climate change impacts are now more visible and drastic than in the past with an immediate response being imperative. As a symbol of that commitment, his country is introducing carbon pricing across the nation.
With the longest coastline in the world, plastics – particularly in the oceans – are also on Canada's radar, given their impact on the fisheries sector.
"We have presented an ocean plastics charter to reduce plastic waste that is clogging the oceans – and this is garnering support globally. We would like to work with Sri Lanka on this, given that the island is virtually ground zero for the ocean waste problem," the high commissioner states.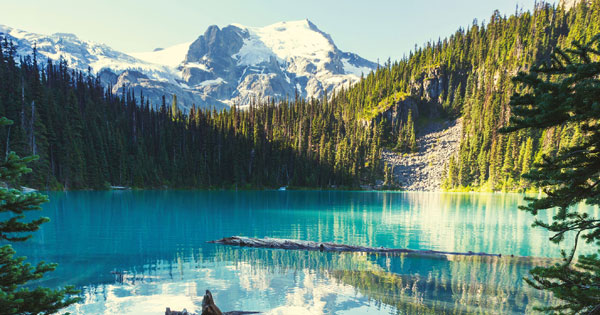 McKinnon, whose tenure in Sri Lanka spans almost two years, had visited this country prior to this posting. Living in predominantly Buddhist countries, and complemented by Sri Lanka's role as a crossroads of influences and ideas with those nations, made it the first choice for another posting.
He says that the nucleus of the Canada-Sri Lanka relationship is in its people to people links: "The diaspora has well over 200,000 Canadians of Sri Lankan origin, many maintaining strong family ties here – to us, this is the enduring feature of our relationship," he affirms.
With both nations being active partners in the UN and Commonwealth, McKinnon is keen to expand the trading relationship, which currently consists of a diverse portfolio from wheat and lentils to technology, aviation and building systems from Canada. And he reveals: "Similarly, we are happy to be a destination for Sri Lankan exports particularly in apparel and fisheries."
Apart from its work in de-mining and support for national languages in Sri Lanka, both of which reflect Canada's active support for peace and reconciliation, it engages in small-scale development programmes focussing on gender issues, and developing micro and small-scale women entrepreneurs.
Sri Lanka's talented people are its greatest asset but the nation is challenged to build an inclusive society that views diversity and openness as a primary source of strength rather than a cause for division, says McKinnon. He notes that Sri Lankans are generous, inclusive, open and outward looking: "They want their society to reflect that openness. Sri Lankans want opportunities to do well and for their children to have better futures, and I hope we're helping in that."