GEX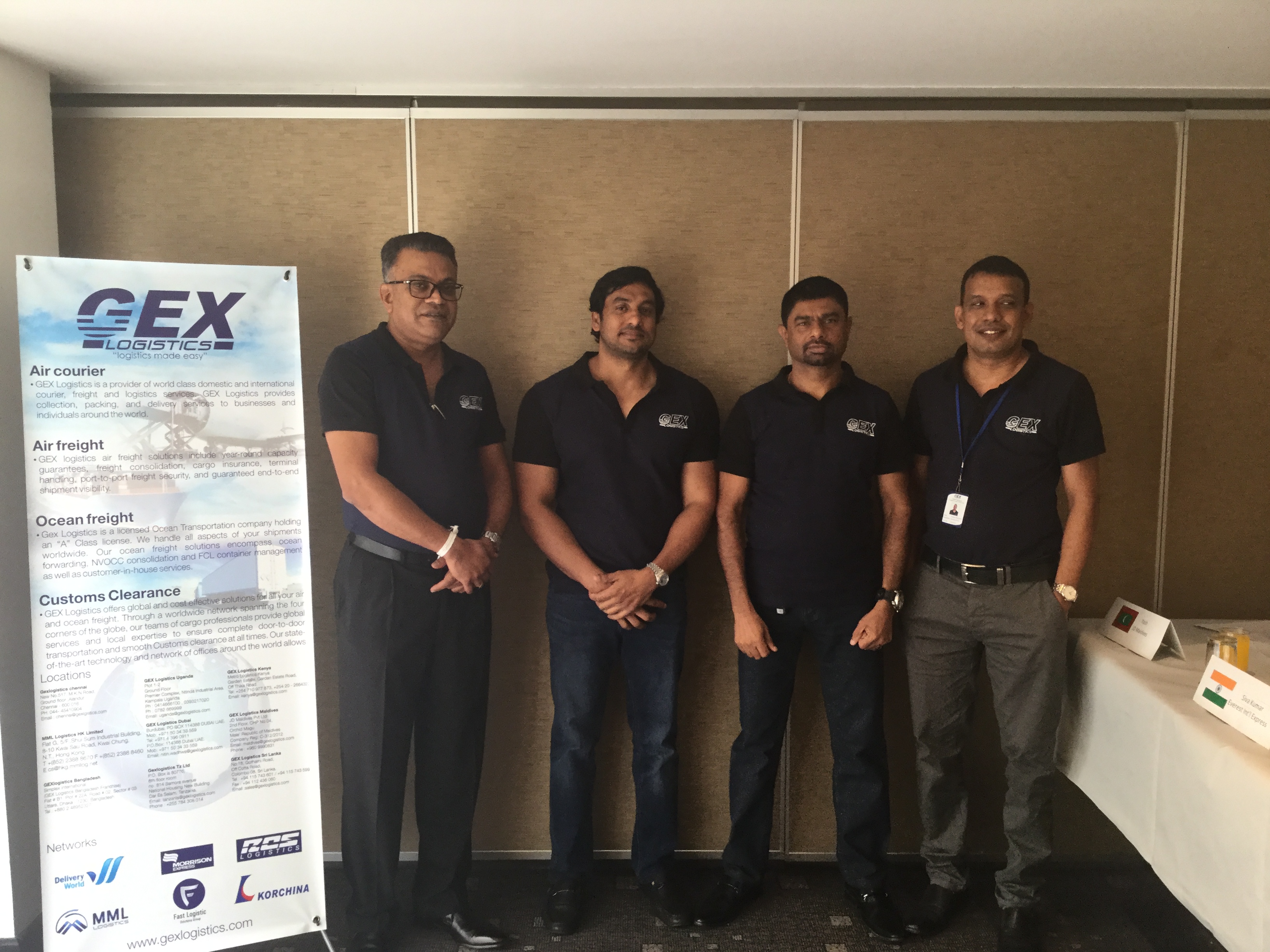 Global Express & Logistics Lanka (Pvt) Ltd, branded (GEX Logistics) headquartered at No 18, Gothami Road, Colombo 8, (www.gexlogistics.com) celebrated their third year of incorporation on the 12th of January 2018.
To mark this occasion, the company organized a regional partners and agents conference at the Renuka City Hotel Colombo 3, complemented by cocktails at the prestigious Hilton Residencies in Colombo, for their Network representatives and local clients.
Although a young company in terms of the number of years of service, they have made great strides in achieving recognition within the key markets where the company currently operates.
Led by a team of highly experienced executives, who count many years in the international logistics industry, GEX have set up strategic partnerships, joint ventures and franchise agreements in its chosen key markets. To meet the demands of its Sri Lankan clients involved in Hydropower projects in East Africa, GEX has set up offices in Uganda, Kenya and Tanzania and are looking to invest further in the African Continent with additional offices in Ethiopia and Rwanda.
The company has also made inroads into providing Express Courier services to the local apparel industry, by providing seamless inbound logistics to the garment manufacturers, who procure their raw materials and accessories from the Far East and the Indian sub-continent.
Their office in the Maldives provide logistics support for various hotel projects that are currently underway.
GEX is a full-fledged logistics services provider, offering Express Courier, Air/ocean freight services and
"Our goal is to provide world class logistics solutions to our Sri Lankan clientele by using affiliated networks and the experience we have gained internationally. By listening to our customers' and providing them with efficient solutions is what makes us standout among the others" says Mr. Sanjay Wijewardene, Director and one of the founders of the company.
He further stated that GEX Logistics is a fully Sri Lankan owned company and is confident in making it a key player in the regional logistics industry within a short span of time.