DIGITAL DATING
ALL'S FAIR IN LOVE AND WAR!
Ruwandi Perera explores the world of online dating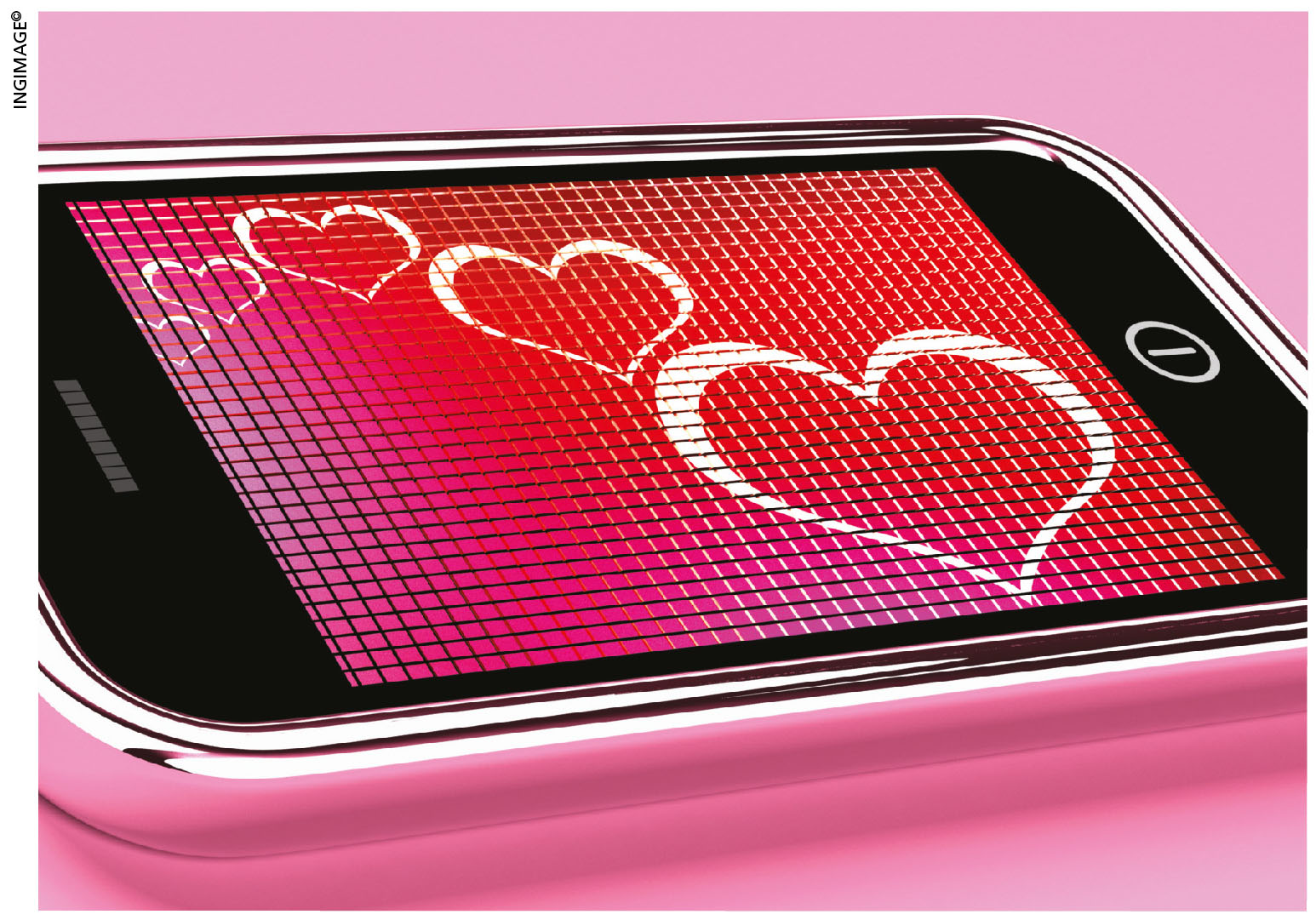 Are you getting ready to be showered with roses and chocolates this Valentine's Day or will you be the one doing the 'showering'? Or perhaps you're thinking of joining an 'I Hate Valentine's Day Club' where you can enjoy a community sour grapes session over margaritas?
Finding true love today doesn't require cupids or matchmakers whose sole life goal is to pair people. Thanks to the internet, the doors of the dating world have been opened wider than ever before. As with our search for information – which has become easier, quicker and seemingly endless – the search for true love has become more fun and convenient.
The trend of offering people some help to find 'the one' took root back in 1690 when personal advertisements first appeared in British newspapers. This practice continues even today – check the Sunday newspapers and you'll be entertained for a few hours.
Moving beyond print, the beginnings of online dating can be traced back to 1964 when Joan Ball converted her traditional marriage bureau into St. James Computer Dating Service – the first commercially run computer generated matchmaking service.
Have you heard of the term 'mail order bride'?
It refers to eligible females, mostly from developing countries, who list themselves in a catalogue waiting for prospective husbands from developed nations to pick them up… and sweep them off their feet. This was initiated by John Broussard in 1974 with the launch of the Cherry Blossoms catalogue.
Although it might disgust some of us to think of men and women in catalogues, the art and science of online dating has continued to boom with more people actually chatting with a series of prospective 'matches' before asking someone out.
When the big revolution came in 2012 courtesy Tinder, the world of online dating was turned upside down.
Instead of finding marriage material online, Tinder is a location based mobile app that helps people find and pick up romantic partners – for a lifetime or one night – in a particular location or radius. After all, why spend time travelling far and wide seeking a future soul mate, right?
Tinder helps filter matches based on location, age and gender among other criteria. The lucky among you will swipe right on your Tinder profile; or if you're simply not meant to be, they will swipe left on you. This unique swiping feature not only makes Tinder fun to use but it's also engaging and smart.
The growing popularity of the app is astounding. According to recent statistics, Tinder has over one billion swipes and about 12 million matches a day – that's a whole lot of loving at no cost! And as Tinder says, users spend over 90 minutes on average a day on the app so there are a lot of people looking for love.
A dating revolution made way for myriad smartphone apps to enter the market – including OkCupid, Grindr, PlentyOfFish, Match.com, Passions Network, DateMySchool, Chemistry.com and SpeedDate.com to name a few. Then there are apps such as Bumble, which only permits females to initiate a chat – for safety reasons perhaps?
However, unlike their print counterparts that were mostly a means for parents to find eligible bachelors and bachelorettes for their children, these dating apps are used more for casual and no strings attached dates. The apps take no responsibility for what transpires after you meet your match because after all, all's fair in love and war.
Indeed, there have been horror stories of online matchmaking attempts gone wrong.
Probably the worst misfortune befell Warriena Wright who died after falling off her date's balcony in Australia in 2014 – talk about Shakespeare's balcony scene gone terribly wrong. A more light-hearted story is that of a female from California who contacted her match's mum to complain about the vulgar insults her son was pouring on his match on Tinder.
So yes, there's a lot to watch out for…
Online dating where apps, locations, chatting or even blind dates are involved have their share of pros and cons. For instance, it expands horizons when it comes to finding a partner; you no longer have to call your radio station and provide your number as suggested by British band Fairground Attraction.
On the other hand, there have been many stories regarding the involvement of drugs and other narcotics in this space. College students and younger users are especially at risk of falling into the wrong hands while being active on dating apps. Even if you're not at imminent risk, you might have to kiss quite a few frogs before finding your prince (or princess).
Then again, online dating is only a little push in the right – or wrong – direction. Following the initial matchmaking, the rest is up to you. After all, who said finding the love of your life would be easy?