RULE OF LAW
FOOLS WHO CORRUPT POWER
Rajika Jayatilake writes about Romania's fight for rule of law and  the imprisonment of a powerful politician on corruption charges
The all-encompassing influence of political power is a misleading illusion. George Bernard Shaw once said that "power does not corrupt men; fools however, if they get into a position of power, corrupt power."
Liviu Dragnea, the former leader of Romania's governing Social Democratic Party (PSD) and considered the most powerful politician in the country, was recently sentenced to three and a half years in prison for keeping two party workers in fictitious jobs on the government's payroll.
He is also alleged to have taken bribes from Romanian millionaire Costel Comana who subsequently committed suicide. In 2017, Romania's National Anticorruption Directorate (DNA) indicted Dragnea for forming a "criminal group" that misappropriated US$ 24.4 million of EU funds through forged documents to win a bid for road construction. The group stands accused of siphoning cash from state projects.
Dragnea tried to amend the law to stay out of prison but failed. In August last year, hundreds of thousands of people – many of them Romanian expatriates from across Europe – demonstrated on the streets of Bucharest and other cities, chiefly about the changes to the criminal code. The law had been hurriedly approved by parliament in order to overhaul abuse of power legislation. And it's expected to have a damaging and long-lasting effect on the country's rule of law.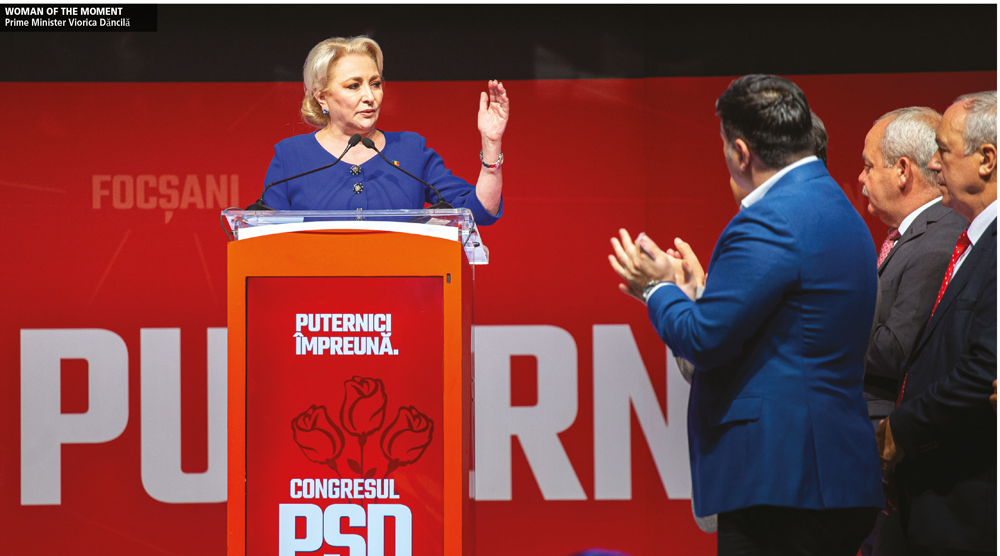 Victor Ponta, a former Social Democratic prime minister, called Dragnea a man "blinded by pride." The latter's sentencing came a day after Romanians voted to ban pardoning corrupt officials. Romanian President Klaus Iohannis averred: "Justice is a matter of national interest and citizens have the sovereign right to decide whether or not to let corruption become state policy."
"This is the end of the Dragnea epoch. This dark period of Romanian history is left behind," noted the leader of the opposition Save Romania Union party Dan Barna.
For the past three years, Romania has been obsessed with one topic: how Dragnea would avoid imprisonment. Now the country is set to return to regular debates on infrastructure, education, healthcare and enterprise.
Dragnea's imprisonment is a victory for Romania's judicial system especially for the DNA, an independent prosecutor's office established in 2002. Since 2013, the DNA has successfully investigated thousands of corruption complaints about all political parties, and imprisoned thousands of officials and businesspeople.
The DNA was inspired by parallel organisations in Spain, Norway and Belgium, and is headed by a chief prosecutor and two deputies who are nominated by the Justice Minister, and appointed by the President of Romania. The DNA set a high bar for its reporting, focussed on transparency and investigation. Meanwhile, an EU report said that the DNA had "established an impressive track record in terms of solving high and medium level corruption cases."
In 2015, the DNA convicted Dragnea of electoral fraud and vote rigging, and prevented him from becoming prime minister in 2016. However, when the PSD and its coalition partner the Liberal Democrats (ALDE) were sworn into power, Dragnea became the absolute power behind the scenes and de facto leader of the government.
He saw to the removal of two prime ministers who appeared to stand up to him. And he stood accused of using his de facto power to avoid the consequences of his crimes.
Dragnea's recent imprisonment comes in the wake of notable arm-twisting by the EU with threats to withdraw Romania's voting rights, project funding and entrance to the visa free Schengen Area. In a letter to the Romanian government, European Commission First Vice-President Frans Timmermans warned of such possible consequences if judicial independence is blocked and corruption isn't addressed.
"The legal process shows that Romania is still a believer in European values and the institutions around the judiciary are strong despite the ambitions of a clique with self-interest at heart. They were trying to decriminalise criminality," Romanian politician Manuel Costescu has said.
With Dragnea no longer in control, the ruling PSD party is struggling to find a new leader. "The system was very personalised like under the Ottomans – everything was about Dragnea. It's in collapse now. No one knows who's in charge," notes Save Romania Union's Cristian Ghinea.
PSD's Viorica Dăncilă, the first woman in Romanian history to hold the office of prime minister, is seen as being weak.
Bucharest think tank Expert Forum's specialist on rule of law issues Laura Stefan, focussing on Romania's checks and balances, observes that "Dragnea was not able to pass amendments to the criminal code and he failed in court. It shows that there are limits to what you can do even if you're the most powerful person in Romania."
Former US President Barack Obama once said: "To those who cling to power through corruption and deceit, and the silencing of dissent, know that you are on the wrong side of history; but we will extend a hand if you are willing to unclench your fist."