FOOD SECURITY
NEED OF THE HOUR:
ZERO HUNGER
Isanka Perera believes that political commitment is the need of the hour!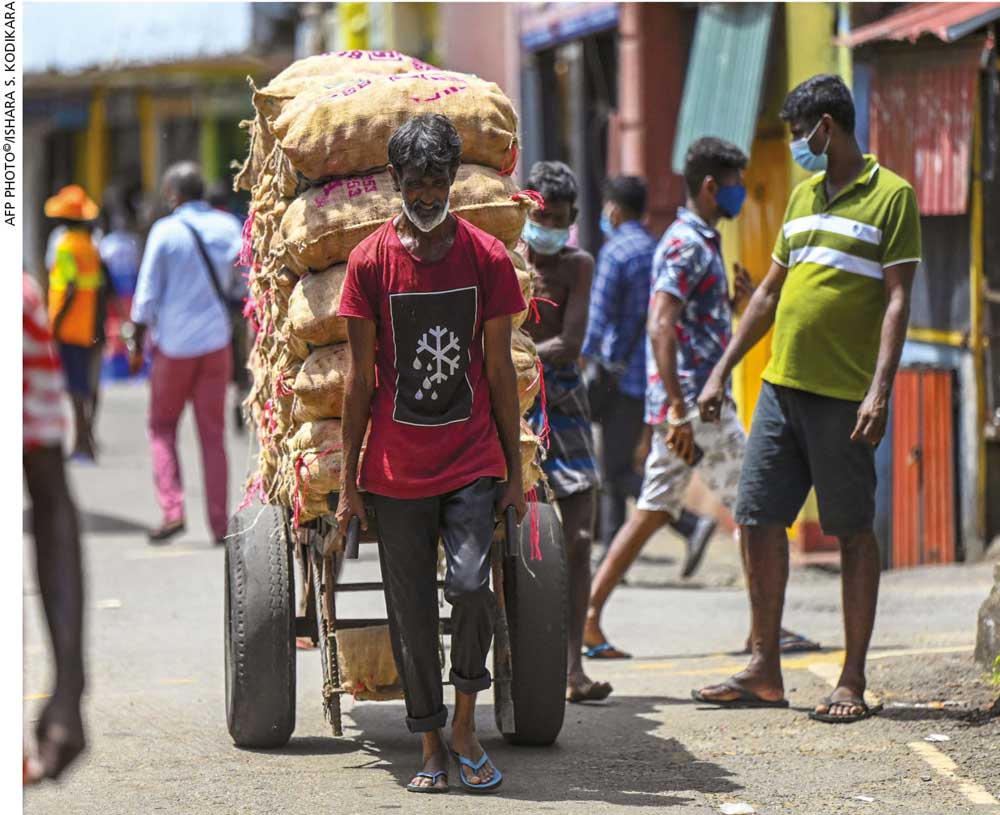 Due to the rapidly rising cost of global commodities, and their direct and indirect impact on domestic prices, depreciation of the rupee against the US Dollar and poorly researched political decisions, we are reminded once again of the fragility of our food security.
Food insecurity, which is often rooted in poverty, has long-term impacts on the ability of families, communities and countries to develop and prosper. Prolonged undernourishment stunts growth, slows cognitive development and increases susceptibility to illness.
The UN Committee on World Food Security (WFS) defines the concept as "having, at all times, both physical and economic access to sufficient food to meet dietary needs for a productive and healthy life."
In other words, a community is 'food secure' when its members do not live in hunger or fear of the same.
Even though more than enough food is produced around the world to feed the global population, as many as 811 million people go to bed hungry every night. World hunger, which was steadily declining for almost a decade, is on the rise – this affects 9.9 percent of people globally.
Yet, 'Zero Hunger' remains one of the most rigorous of the Sustainable Development Goals (SDGs) that the United Nations wants to reach by 2030.
Between 2019 and 2021, the number of undernourished people grew by as many as 161 million – an increase driven largely by war and violence, climate change including extreme weather events, natural disasters and the economic consequences of the COVID-19 pandemic.
The interrelated nature of the food system has made the risk of food security even more complex.
These developments add to the already high pressure on countries to safeguard their food security statuses because it makes poor people in food importing countries such as Sri Lanka all the more vulnerable.
Successive governments in this country and much of Asia have been concerned about their ability to meet the demand for food for their rapidly growing populations. Although the term has not been clearly defined, policy makers have associated food security with self-sufficiency in rice.
Gambling with the country's food security, the government suddenly decided to ban the use and import of chemical fertiliser in April last year.
Though leading policy makers claimed they wanted to make Sri Lanka the world's first 100 percent organic food producer, the decision seems to have been motivated by the need to preserve foreign exchange rather than a desire to 'go organic.'
As a primarily import dependent agriculture led economy, this abrupt shift in policy saw farmers struggling – and the harvest last year was only a fraction of what it used to be.
According to the Department of Census and Statistics, the cost of local rice varieties has risen by 20 percent compared to March last year due to a supply shortage and the high cost of production.
Prices for all imported varieties of rice have risen by 25-30 percent. Lentils are 152 percent more expansive than in March last year. And the price of a kilogramme of white sugar, which had stabilised at Rs. 146 until January, has increased by 32 percent.
The future of the country's food security is uncertain and we are at a critical juncture. Depending on the policies being determined these days, there could be togetherness and a celebration of our shared humanity, by means of the sustained health and resilience of our communities – or our future could be bleak and exposed to food insecurity.
Governments, citizens, civil society organisations and the private sector must collaborate to invest, innovate and find lasting solutions to achieve a world free of hunger. Without a firm political commitment to achieve zero hunger however, the drivers of food insecurity will continue unabated.