FOLLOW FIFA DOWN TO GORKY PARK!
Big, exciting and global, the 2018 FIFA World Cup kicks off in Russia – Ruwandi Perera feels like she's already there!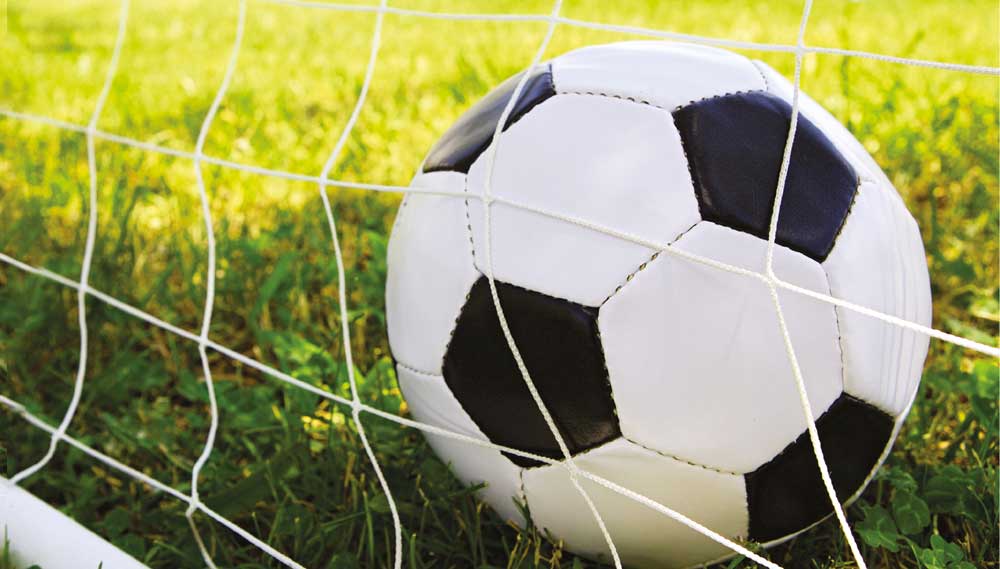 The 'land of reds' has unofficially transformed into 'World Cup town' with the planet's most widely viewed sporting event taking place in Russia. This is when the world is glued to the TV, computers or mobile phones – watching and waiting for the games to begin… and then for each kick, goal or tackle.
All bets are on and every other activity ceases for the long awaited quadrennial international football tournament. For those lucky enough to make it to the event, it's the experience of a lifetime.
The 21st FIFA World Cup takes place in Russia from 14 June to 15 July and will see 32 national teams take on each other in 64 matches to be played at 12 venues in 11 cities.
While the final will be played at the Luzhniki Stadium in Moscow, other venues such as the Saint Petersburg Stadium, as well as stadiums in Sochi, Kazan, Nizhny Novogorod and Samara are gearing up for the action.
As the largest city in Russia (and a very green one at that), Moscow is one of the prime locations for the matches. When the fans have free time on their hands, this is a polis to walk about in and explore thanks to a rich heritage, picturesque locations and exciting attractions.
Take a walk in the many parks – Gorky Park, Sokolniki Park, Losiny Ostrov National Park, Vorobyovy Gory (Sparrow Hills), Krylatskoye, Izmailovsky Park and Troparevsky Forest Park. Or cycle around Moscow's many boulevards. The metropolis also hosts a range of events such as food festivals, book fairs, races and dramas so check out the city's June calendar and make those non-FIFA World Cup moments count!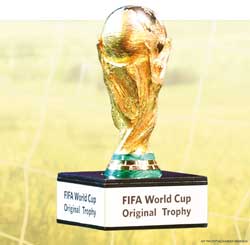 Considered the cultural capital of Russia, Saint Petersburg (once Petrograd and then Leningrad) is a treasure trove of historical sites. Visit the Hermitage Museum, Mariinsky Theatre, Kunstkamera, Peter and Paul Fortress, and Saint Isaac's Cathedral. Or walk into one of the city's 200 museums and 1,100 libraries and be amazed by what's on offer.
Spend your evenings listening to some of the best rock legends in the city as you enjoy a glass of chilled vodka at a roadside pub. Saint Petersburg is also home to interesting restaurants – for instance, the cosy Zoom is a cafe catering to bookworms, and offers good food and hundreds of books.
Moving beyond the densely populated Russian cities of Moskva and Sankt Peterburg, you will find quieter but more beautiful and enchanting destinations such as Samara located where the Samara River flows into the Volga. A cultural oasis, this area was called Kuybyshev until 1991, and is where the world's first satellite and manned spaceship were launched. Take in the sites as thousands of locals and tourists flock to Volga's beach or enjoy the eponymous river by taking an icy dip.
Adjunct to Samara lies Saransk, which due to its mystical nature and beautiful landscapes, was referred to by Russian literary giant Leo Tolstoy – he mentioned its "old pines with long trunks and short crowns" in one of his works.
While you're busy enjoying the FIFA World Cup tour, take time out to read up on what's happening at the Fan Fest, which is held in all 11 host cities. Not only are these events an important part of the World Cup package but they are also excellent places to meet fans and exchange views – and bets!
Whether you befriend the cuddly wolf Zabivaka (the official mascot of this year's FIFA World Cup) or meet Suri the meerkat from Yekaterinburg Zoo (who is said to be the foreteller of FIFA World Cup 2018's result), have your eyes, ears and itineraries open to make the best of the awesome atmosphere that only an event of this magnitude can generate.