FAMILY TRADITIONS
Deshamanya Ajita de Zoysa
Associated Motorways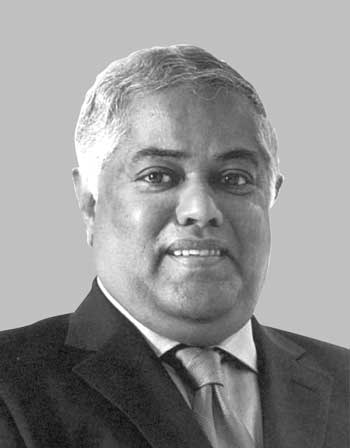 We go back in time to 1949 to seek the roots of this leader of business, to when Associated Motorways (AMW) was established. It was a time unfamiliar to entrepreneurship; a time when the nation was just emerging from the cocoon of colonialism.
Deshamanya Ajita de Zoysa's father, V. T. de Zoysa, took over the business founded by his brother; and in time, AMW came to be headed by him.
On the day the majority stake was disposed by the de Zoysa family on the Colombo Stock Exchange (CSE), de Zoysa's comment to the press reveals his outlook – for he is reported to have said: "There is no heritage or sentiment … this is for the greater good of the company and the country at large in terms of investment."
He recognised and acknowledged the 'greater good' in letting go – perhaps lessons he had learned as a child at the knee of his uncle who is frequently lauded for his altruism and contribution to the wellbeing of the nation.
"My uncle, Sir Cyril de Zoysa, who was a pioneering industrialist started this company which my father headed later on," de Zoysa recalled at the time of the sale, which he said was entered into as the company needed a large capital infusion to commence projects.
It has also been reported that this was the second large foreign investment de Zoysa had brought into the country in the 18 months preceding the sale of the majority shares in AMW, in promoting Sri Lanka's investment potential.
Despite being a busy man, de Zoysa has always made time for good works – just as his forefathers had – and the collection of Rs. 13.5 million by the students of Musaeus College for donation to the Heart to Heart Trust Fund was inspired by his idea for a till collection.
As the Chairman of Musaeus College and a Trustee of the Heart To Heart Trust Fund, de Zoysa was sharing heritage and family values in his own unique way with young women who would one day impart such lessons of compassion and giving with an open heart themselves.
In his letter to their parents he stated: "The collection by each student is not compulsory and we will be happy to accept empty tills, half full tills and more than one till. This donation will give many Sri Lankans a new lease of life."
Ajita de Zoysa: demonstrating heritage and family values.