FAIRFIRST INSURANCE
Making winning a forte, Fairfirst Insurance wins the Championship in the Mercantile Netball Open Mix Division Tournament
Team Fairfirst once again portrayed their prowess in extracurriculars by winning their latest championship in Netball at the 2022 Mercantile League Netball Tournament – Open Mix Division. As finalists, team Fairfirst met team Citizens Development Business Finance (CDB) at St. Joseph's College Indoor Stadium in Colombo, where the final scoreboard read 21 – 5.
Over the years, team Fairfirst Insurance was able to secure several titles in annual netball tournaments, through which they sharpened the necessary skills to become the champions this year. Both the Women's and Mixed Teams portrayed their noteworthy talents by giving their maximum effort. The Women's Team won 4th place in Division 'C' while the Mixed Team emerged as champions among eight teams competing under two categories. In addition, Nimesh Fernando won the special award as the Male Player of the tournament along with the team was also recognised with an award for the Best Team Attire.
Commenting on the win, national-level basketball player and the Captain of Fairfirst's Netball Team (Mixed), Shehan Udayanga stated, "Winning this championship was a really good feeling. There are two factors that I believe were the reasons for this win. One: the dedication and commitment of my team and coach, and two: the company's continuous support to its employees in their passions and interests. We hope to maintain this momentum and take the name 'Fairfirst' even higher."
The Chief Operating Officer and Netball Team Manager of Fairfirst, Dhilan Mitchell expressed his views on the victory: "Congratulations on an amazing job by the team! Having witnessed the journey that our team has had over the years to achieve this feat has been an immense pleasure. Fairfirst knows that having fun at work is vital for everybody to deliver their best performances. Therefore, we encourage our employees to shine in their preferred activities. We have learnt from experience that the happier the work environment is, the better the performance."
Fairfirst Insurance serves individuals, businesses, and institutions across this beautiful island through a versatile workforce of 1400 spread across their comprehensive branch network, affinity partners and leading brokers in the market. Working as a close-knit team, pushing boundaries, and embracing a fun-at-work culture enables them to be the best at what they do, both on and off the field.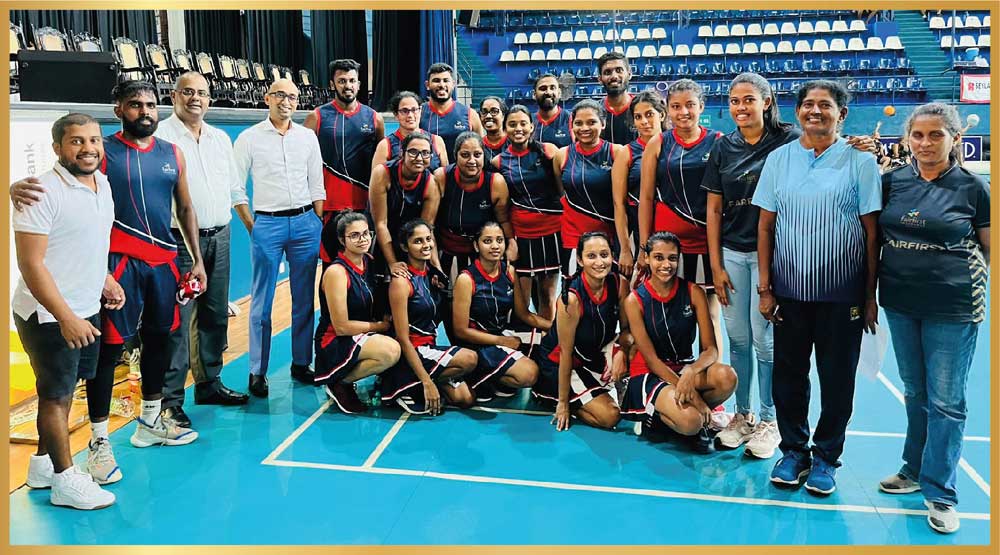 Fairfirst wins the Championship in Netball at the 2022 Mercantile League Netball Tournament Open Mix Division