EPIC LANKA
Grooming a pool of industry specific domain experts to drive Sri Lanka's ICT sector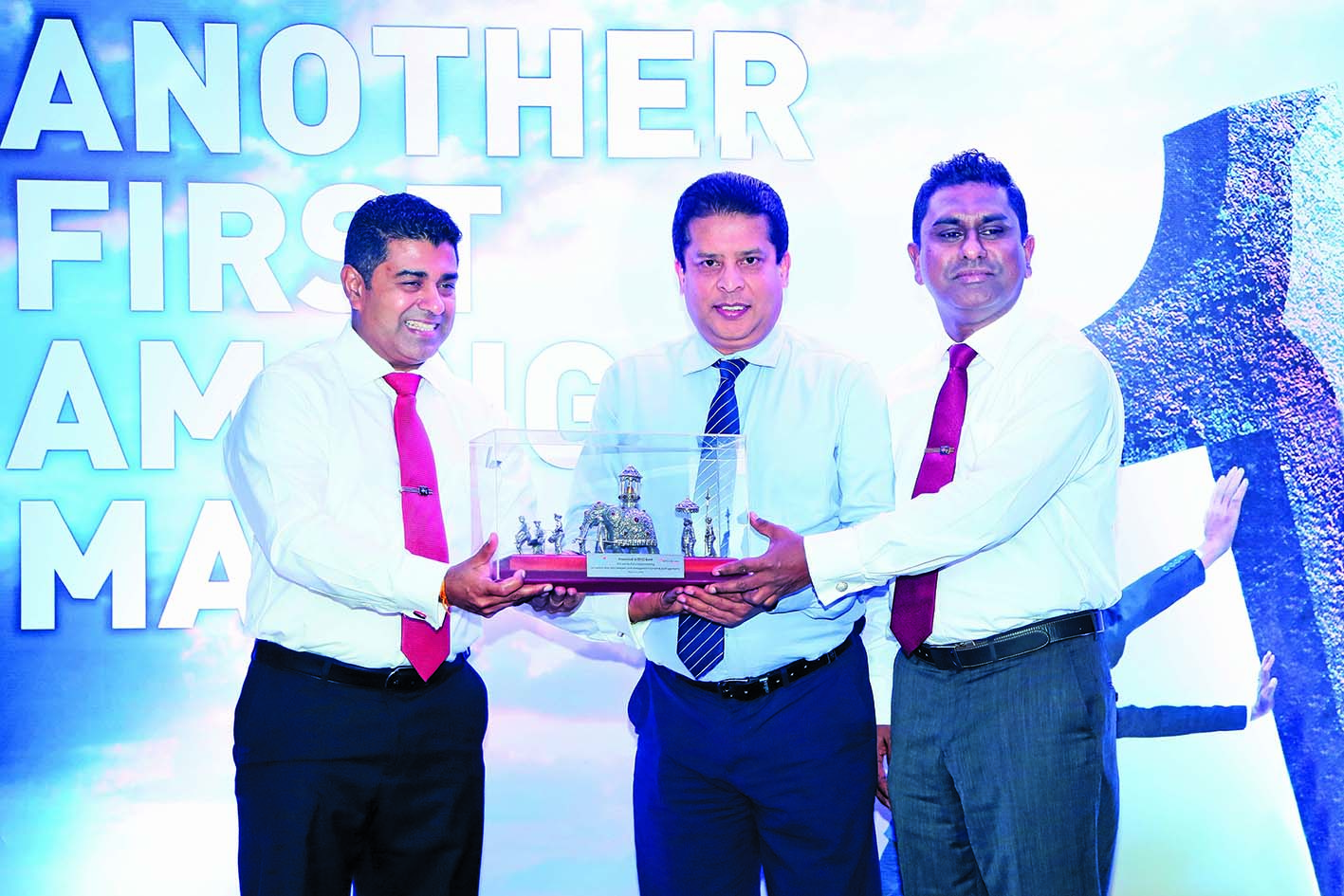 For Sri Lanka's ICT industry to achieve an export target of US$ 5 billion by 2022, all stakeholders must focus on developing a talent pool with industry specific domain expertise, says Viraj Mudalige, who was at the recent launch of Epic's Card Management System (CMS) – Sri Lanka's first fully fledged CMS and Visa QR solution.
ICT was Sri Lanka's fifth largest export earner in 2018, estimated at 1.2 billion dollars with over 80,000 employees engaged in the industry. The government has identified knowledge solutions as a thrust sector within the National Export Strategy (NES) with a target of US$ 5 billion in exports, 200,000 new jobs and 1,000 startups by 2022.
While Sri Lanka emerges as a global destination of choice for knowledge solutions, industry stakeholders focus on building the nation as a center of excellence (COE) for multiple domains through various initiatives.
Mudalige believes that as far as the industry is concerned, most efforts have concentrated on increasing the number of software engineers rather than building domain experts to strengthen key industry vectors through product engineering initiatives – including tourism, agriculture, apparel, manufacturing, hospitality and health- care – resulting in a major cash outflow to purchase ICT solutions from global software vendors.
"Grooming a pool of industry specific domain experts is the only way forward for Sri Lanka's ICT industry," he asserts.
And Mudalige observes that "Sri Lanka is blessed with a talented pool of software engineers. However, there's been a major outflow of Sri Lankan capital to acquire software solutions frominternational software vendors when this could have been developed using local domain expertise."
He continues: "For many years, industry segments have paid huge upgrade and implementation costs for solutions purchased from international software vendors. Instead of procuring foreign
ICT resources that result in an outflow of Sri Lankan capital, our ICT industry has the potential to provide 100 percent of the ICT solutions for local industries and create a capital inflow by offering world-class solutions to international markets."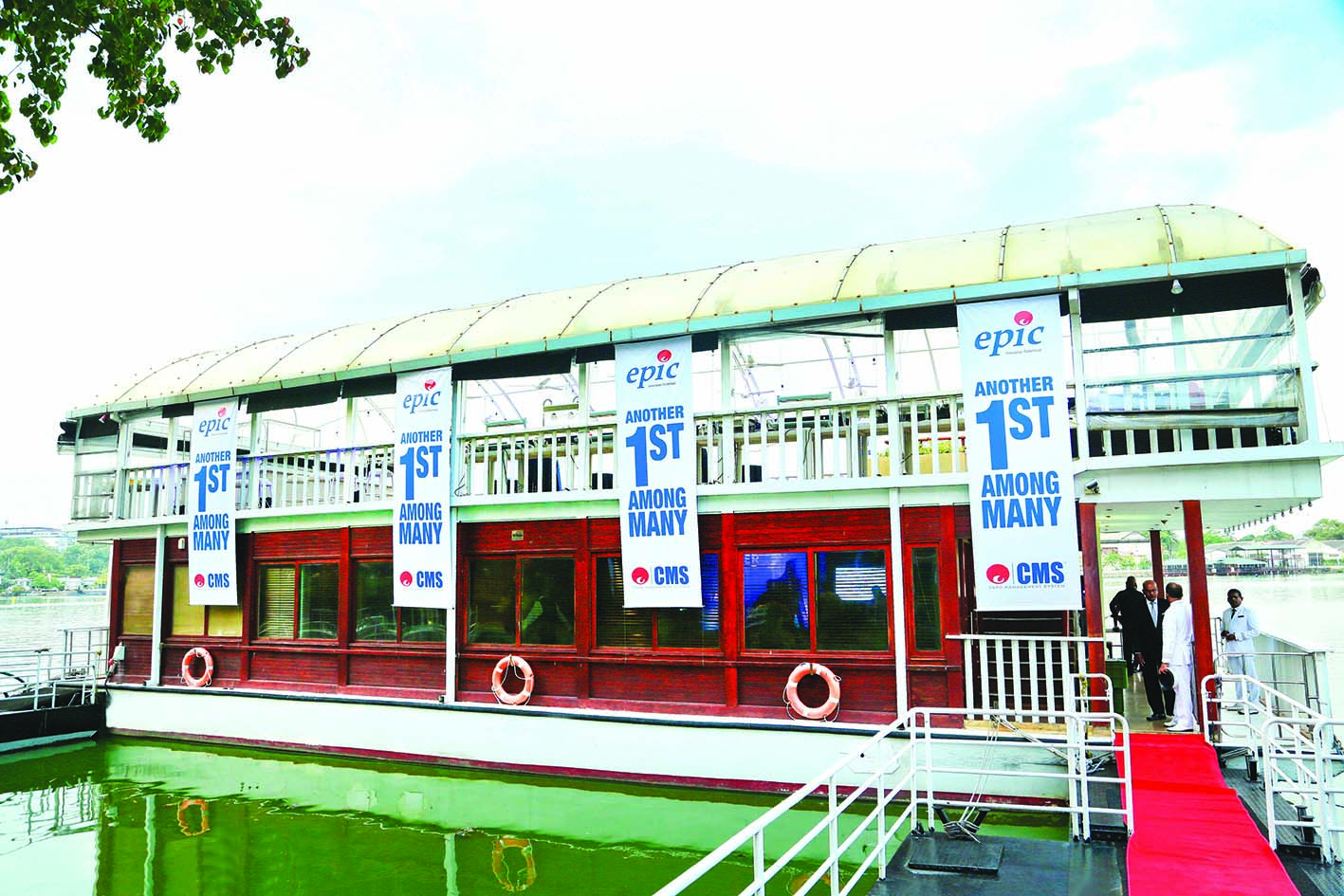 "However, our graduates do not have the domain expertise to demand high paying jobs or boost the confidence of key industries to invest in local ICT companies. Developing a pool of talented software engineers is vital for the industry to achieve its 5 billion dollar export target but it is not the right strategy. We must groom them to become domain experts of different industries; and enable them to be a true force that drives Sri Lanka's economy," Mudalige declares.
Over the years, Epic has completed major projects in the fin- tech space and exported its domain expertise to the Asia-Pacific region, Mudalige reveals. He highlights the fact that while Epic has specialised as a leading software brand in local banking and the financial services industry, cutting-edge software brands are absent in other vital sectors.
Mudalige believes that the gap between the IT curriculum taught in local universities and the domain expertise required in the real world is a fundamental reason for the lack of locally built industry specific solutions.
He remarks: "How we do business in every industry is evolving daily. Industry specific domain expertise is necessary for the new generation of IT professionals to implement a digital transformation. This would ensure that these graduates do not leave the country seeking better employment opportunities."
Furthermore, he states that with the domain expertise of a locally developed CMS, this trend could be reversed and help retain IT graduates in Sri Lanka.
"Epic's suite of fintech solutions can be used to develop the domain expertise of future IT graduates. For example, Epic's CMS can be a final year project for students following a degree in computer science, IT or computer systems engineering so that they can enter the industry as true domain experts," he emphasises.
The Epic CMS, designed on a modular basis for card issuance and merchant acquisition, seeks to outshine all existing card management systems in the local market – for its future proof design and addressing the inability of a legacy CMS to be compatible with digital channels.
It is the only system in Sri Lanka that runs on an omni-channel synchroniser (OCS) framework, enabling seamless integration with multiple front end digital channels.
With the use of an AI backed predictive analysis tool, Epic CMS determines the creditworthiness of a user. It uses augmented reality (AR) and virtual reality (VR), further responding to consumer demands and changing market conditions. With virtual and digital banks replacing the bricks and mortar model, a seamless customer on boarding mechanism is available through a blockchain based electronic know your customer (KYC) mechanism.
DFCC Bank is the first
Sri Lankan banking entity to implement Epic's fully fledged and locally developed CMS. While thanking and congratulating the leadership of DFCC Bank CEO Lakshman Silva and his team, Mudalige says that such a sophisticated innovation would improve the back end IT knowledge of Sri Lankan bankers.
He concludes: "Sri Lankan bankers are in high demand in the Middle East and South Asia. A locally developed CMS can drive a bank's card business to the next level, and ensure an upliftment in domain expertise, create knowledgeable banking staff and elevate careers while retaining their services in Sri Lanka."
The Epic CMS is the first and only Sri Lankan CMS to be certified as a Visa QR solution, and Mudalige thanks Visa for its support and guidance, as well as all other card associations.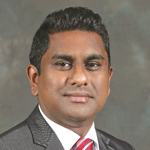 Viraj Mudalige
Managing Director/CEO
Telephone 2887787
Email info@epictechnology.lk 
Website www.epictechnology.lk
Epic Technology Group Executive Chairman Dr. Nayana Dehigama (left), and Epic Lanka Managing Director and CEO Viraj Mudalige (right), presenting a memento to DFCC Bank CEO Lakshman Silva (centre) at the launch of Epic's Card Management System (CMS).