ENCHANTED ISLAND
So Sri Lanka
Over the Bridge in Mannar
Ruwandi Perera wants to get lost on this enchanted island in the sun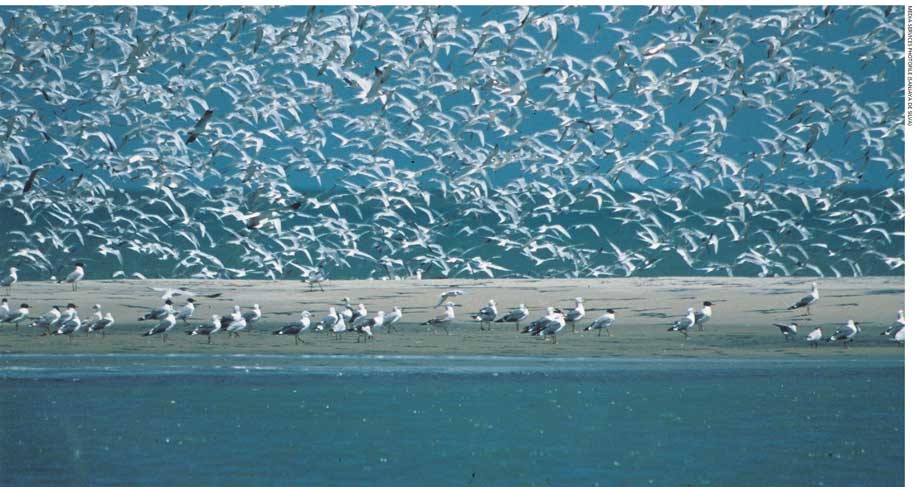 Mannar is an insular arm that protrudes off the northwest coast of Sri Lanka; it's one of the most notable and unforgettable locations on the map of the larger island. Cartography enthusiast or not, this desert-like land and peninsula – one that's connected to the mainland by a causeway – is an area to explore… and fall in love with.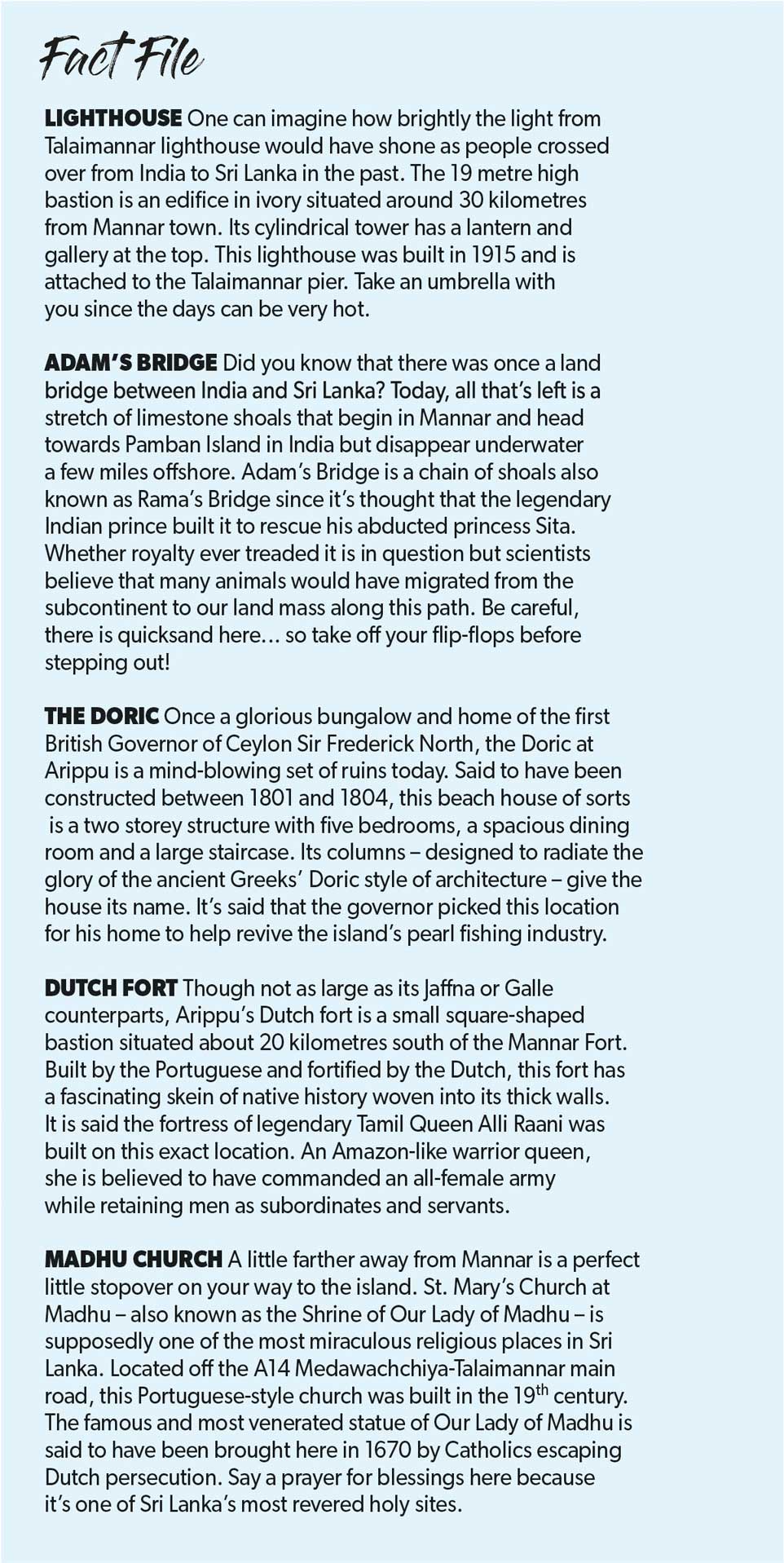 The isle of Mannar may seem arid, bare, extremely hot and sandy at first glance but the sights here are quite different to those in any other part of the country.
Look out for baobab trees (there is a 700-year-old specimen here) and cute little donkeys that stroll along the sandy streets minding their own business. Keep an eye out for birds – including flamingos along the causeway and many other brackish water bodies that dot the landscape.
Once the epicentre of Sri Lanka's pearling industry, Mannar's many must-see locations include its eponymous fort, Keeri beach, Talaimannar lighthouse and Ketheeswaram kovil.
Dress appropriately and wear a sun hat, sunglasses, sunscreen and long-sleeve tops! It's best to schedule your visits and excursions in the early hours of the day or after 4 p.m. because of the intense heat.
And what about the rest of the day?
Simple: sit back and relax by a pool at one of the many bungalows you find here – with a glass of freshly tapped palmyra toddy in hand and a platter of fresh seafood beside you!
When you're in Mannar, you'll understand how close we're to the subcontinent and that we live in a multi-landscaped island. Enjoy!