ECOSTEEM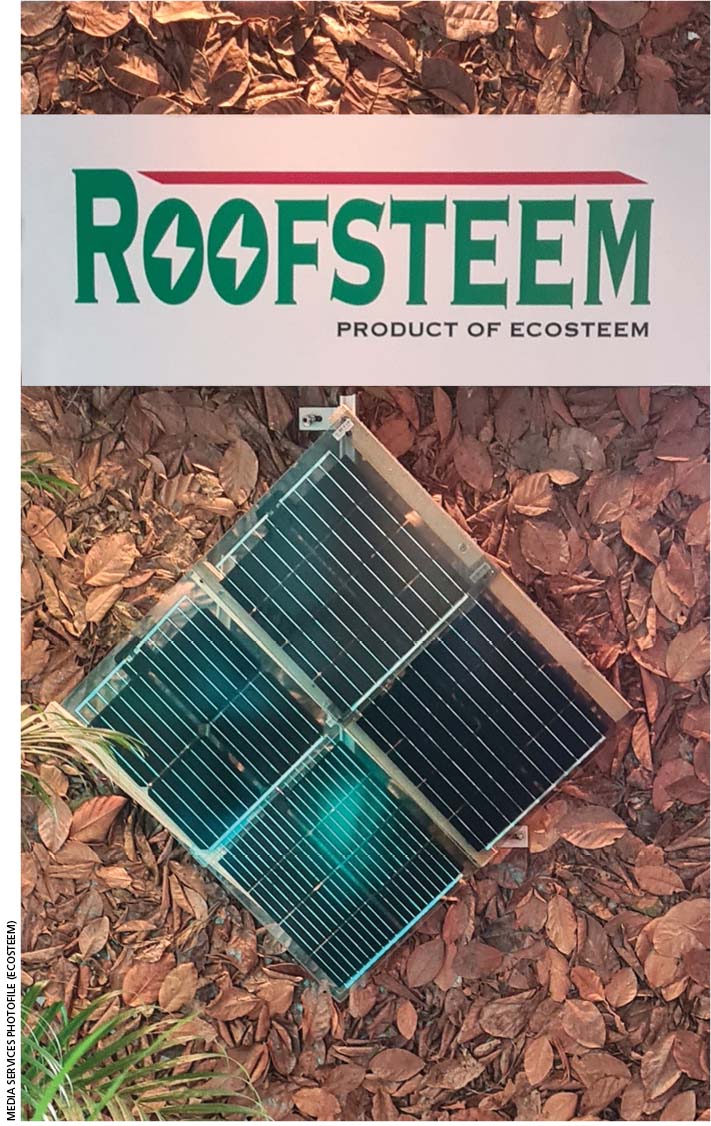 Q: Could you tell us about Ecosteem and its beginnings…
A: Ecosteem was founded in Jaffna in April 2011. It was established to provide professional services to the renewable energy sectors and help the people of Sri Lanka to save the environment while achieving energy freedom.
We have been a renewable energy service provider since 2011 and became a solar product company in 2017 by introducing Ecosteem Solar Street Lights.
Q: Your motto is 'empowering energy freedom.' How successful have you been in creating an impact so far?
A: We started small from our home to achieve energy freedom with the help of widely available solar energy – and we've succeeded. Eventually, we extended our services to the community as Ecosteem – renewable energy solutions.
If you ask me to weigh our success, I would say it is a continuous journey; so far, we have served more than 500 customers to achieve energy freedom. This makes us hopeful that in the future, we could convince more people to choose solar energy as the principal source of power.
Hopefully, our journey will continue as we serve more customers until our country achieves complete energy freedom.
Q: What steps have you taken to make the experience exclusive to your clients?
A: When we commenced operations in 2011, our primary focus was to educate clients and customers, and create awareness about solar energy and its benefits – because solar power as renewable energy was not a widely discussed topic.
The first challenge has always been to convince customers that choosing solar powered solutions will be advantageous to them in the long run.
Therefore, I'd confidently say that our first and foremost responsibility and focal point is to make the customer understand the benefits they can reap when they invest in solar power.
Our solutions are bundled with the services we offer; and we work diligently to keep our promises, so our customers don't need to be worried about opting for solar solutions. I firmly believe that building trust in our brand and services would convince people to opt for renewable energy with more conviction.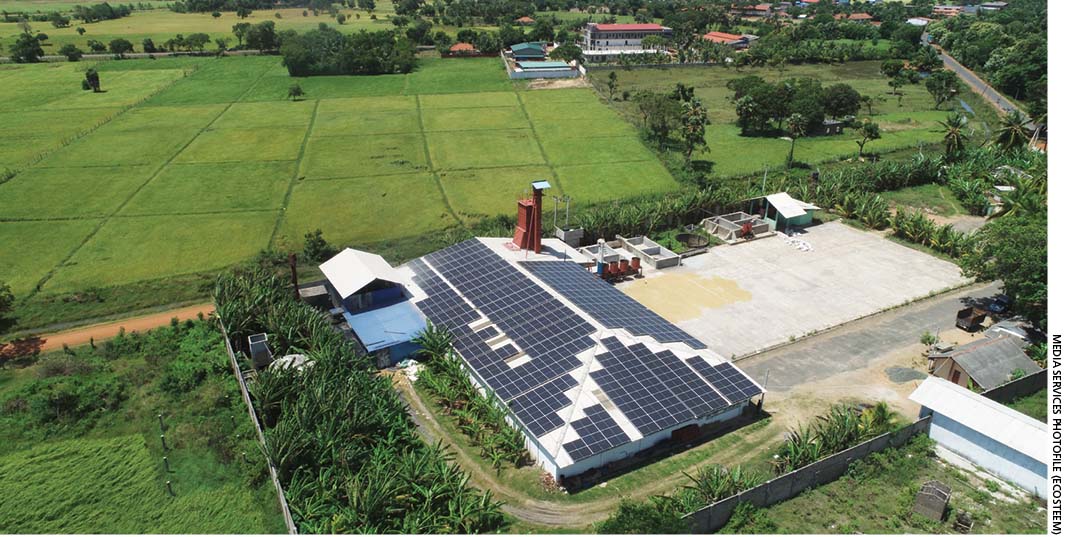 Q: What are the services you provide powered by solar energy? Can you elaborate on this? 
A: We offer design, commissioning and servicing of solar power solutions – for example, solar solutions for on-grid and off-grid systems, street lights and water pumps.
In the main, we focus on offering reliable solutions and services. Our services include designing and implementing solutions, online monitoring of these solutions, preventive maintenance, problem solving and more.
Q: Your company has recently launch-ed a new product. Could you describe its nature and how have customers received it?
A: In 2021, we released our new product – ROOFSTEEM solar tiles. It doubles up as a roof tile and can harvest electricity from the sun.
ROOFSTEEM solar tiles are designed, developed and manufactured by Ecosteem in Sri Lanka. We already have one customer using it, and a few more have already signed up.
Q: What are the latest trends and innovations in renewable energy?
A: Renewable energy is the latest trend globally and in Sri Lanka due to the catastrophic climate change.
Many discussions and campaigns led by influential figures like Leonardo DiCaprio and Sir David Attenborough affirm that the world cannot ignore the alarm bells, and climate change is no longer a political hot potato.
Today, many global innovations focus on harvesting, storing and utilising renewable energy. Since we are more into solar energy, I focus on widening my knowledge and horizons about increasing the efficiency of solar PV modules, integrated solar PV applications like building-integrated PV (BIPV), thin film solar, and more efficient and cheaper energy storage technology.
Q: And what are the most recent sustainability related awards and certifications received by your company?
A: Ecosteem has been bestowed the Green Energy Champion 2021 for our new product ROOFSTEEM solar tile.
The Green Energy Champion project is on a mission to promote energy efficiency and conscious energy consumption. Initiated in 2016 and now in its fourth phase, it aims to raise public awareness and foster green energy visionaries in Sri Lanka.
Q: So has Sri Lanka achieved adequate progress in terms of renewable energy?
A: In Sri Lanka, we have been using hydropower for our energy needs for a long time. But this source isn't sufficient in the present situation.
Being a tropical country, Sri Lanka has access to solar energy throughout the year. Unfortunately, we haven't embraced this untapped renewable energy source. It is estimated that less than one percent of households have installed rooftop solar systems.
Q: How would you describe the competition – and what strategies do you employ to stay ahead?
A: There are many players in the market for solar energy solutions but I don't view any of them as competitors. I think the real competition is from fossil fuel, which damages the climate.
There are enough opportunities for the renewable energy market; and everyone in the renewable energy sector should work together to achieve energy freedom and security.
The present crises can be solved and prevented in the future only with the help of renewable energy in Sri Lanka.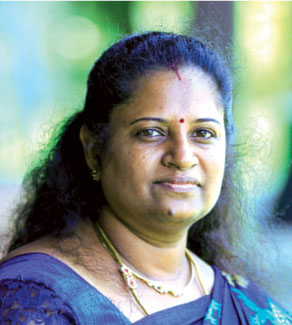 Rathypriya Ramesh
Director and CEO
Telephone 0714 546810 | 21 2217689  |  Email info@ecosteem.lk | ecosteem@gmail.com