ECO 33
One Galle Face (Shangri-La mall & Office ) commissions world's leading Energy efficient chillers
Positive contribution towards reducing Green House Gas (GHG) emissions .Largest Oil Free magnetic bearing Air Conditioning Technology from SMARDT,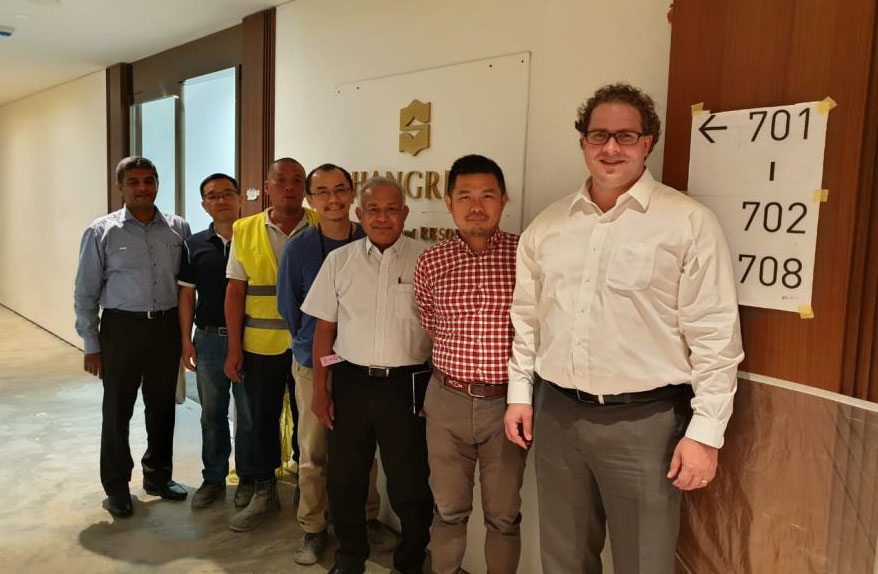 Operating "One Galle Face" mall cost effectively, even at low loads was a primary requirement of the Shangri-La .
The slightest decrease in chiller performance can have a major impact on energy efficiency, especially when procuring capital goods such as chillers, that needs to operate for next 20 years .
With energy efficient technology , electricity demand is minimal, reducing the burden on energy supply, this will greatly assist national climate goals of Sri lanka.
Colombo's first prestigious shopping development. A premier retail, entertainment and dining paradise to unite local and global shoppers.
From the outset, the design was planned to offer a fusion of clear sight lines, ease of access and an environment rendered in high quality materials. Providing the globe's best known and best loved names with optimal display and foot traffic opportunities and ensuring that visitors are engaged and satisfied with an experience unlike anything else in Colombo
ECO33 introduced SMARDT magnetic bearing chiller as the first magnetic bearing technology to enter into sri lanka market a year in 2014 , it is the first choice for Energy conservation ,environment and sustainability consultants/engineers. these units are acclimatized for local conditions, ideal for customers going for LEED or green building ratings , units can be customized to overcome restrictions on access and movement . installed over 30 units (82 compressors) in Sri lanka . Our engineers are trained and certified by SMARDT " says Dammica Wickramaratne – Chairman , ECO33 .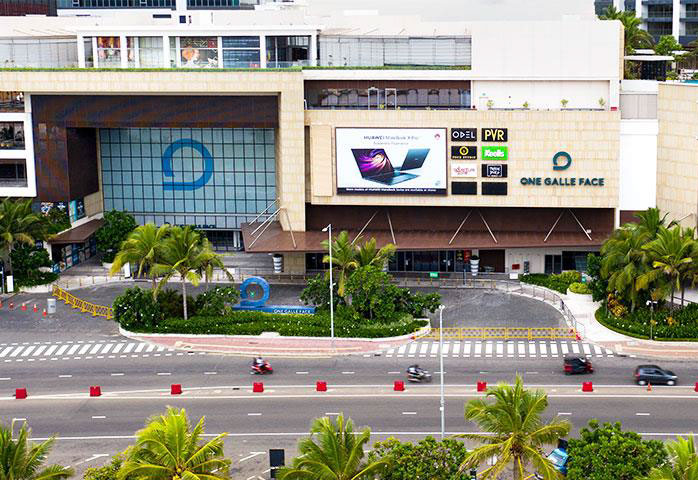 HVAC systems used in buildings, consumes about 50 to 60% of the total energy. Buildings are the main power consumers and is the largest consumer in a property.
"Pots-covid " Sri Lankan businesses will have to look at cost reductions from inefficient usage of Energy .The only way to sustain present market challengers to stay afloat, is for properties to operate energy efficiently on a sustainable pattern, and to compete in the new-normal " further added Dammica .
Shangri-La foresightedly chose efficient technology, so to optimize energy usage and contribute to National climate action goals . Installed the largest magnetic bearing chiller technology in Sri lanka 1600TRx1+1200TRx3.
"These machines automatically adjust the speed to match the load. These chillers will work at a higher level of efficiency. What this means in layman's terms is that for lesser power you will have the same work done" said, Rukshan Sheriff- CEO/Director-ECO33.
A quantum leap in energy efficiency, a positive contributor to climate change -by SMARDT chillers-
All Smardt chillers, whether water-cooled or air-cooled, are designed to optimize the performance of oil-free centrifugal compressors from Danfoss Turbocor Compressors Inc. These use oil-free magnetic bearings and variable-speed drives to deliver better IPLV efficiencies than conventional oil-lubricated centrifugal, reciprocating, scroll and screw compressors. They are also highspeed – up to 48,000 rpm, very compact, very quiet, rugged and reliable. Power factor is a high .92. Proprietary magnetic bearings replace conventional oil-lubricated bearings, eliminating high friction losses, mechanical wear and high-maintenance oil management systems to deliver energy savings of 35 percent and more over conventional chillers while ensuring long-term reliability. Over 90,000 magnetic bearing machines are operating in the field, mainly in high-end vacuum pumps and CNC spindles – any innovation risk with this component technology has been long overcome. Turbocor's one main moving part (rotor shaft and impellers) is levitated during rotation by a digitally controlled magnetic bearing system. Position sensors at each magnetic bearing provide real-time feedback to the bearing control system, 120 times each revolution, ensuring constantly centered rotation.
Algorithms used in all Smardt chiller controllers further enhance the intelligence built-in to the compressor – achieving further efficiencies across each compressor's operating map, and further, optimizing each compressor's intrinsic part-load efficiencies in delivering integrated chiller efficiencies that are currently unmatched. SMARDT head quatered in Canada, has manufacturing plants in Canada, USA, Germany, China and Australia. Installed over 8,000 units world wide.
About ECO33
ECO33 incorporated in Sri Lanka in 2014 , with its corporate office in Australia . two companies established by award winning entrepreneur Dammica Wickramaratne. ECO33 is continues to lead the Energy conservation sector beyond the shores of Sri lanka , with game changing business models suitable for todays and tomorrows business/Economy. Contributing over 29 million kWh of savings (20,356,091 kg CO2 equalant savings for the environment ) . The company received a National energy savings award from "Energy Globe -Austria" presenters are Kofi Annan, Martin Sheen, Mikhail Gorbachev in 2018/9.