EBONY HOLDINGS
Discerning in choice, the modern man desires harmony in all aspects of life. This is equally true when considering his attire. While fashion has its say every season, the gentleman with an eye for detail seeks to go beyond the norm by complementing his own style with both luxury and comfort.
And with over two decades of fashion industry expertise, Ebony Holdings says it works proactively to meet this need.
A manufacturer and distributor of men's fashion apparel, the company focusses on understanding the personalised nature of its customers' needs and manufactures its Vantage innerwear Stripes range for the fashion conscious man who wants the best out of what he wears.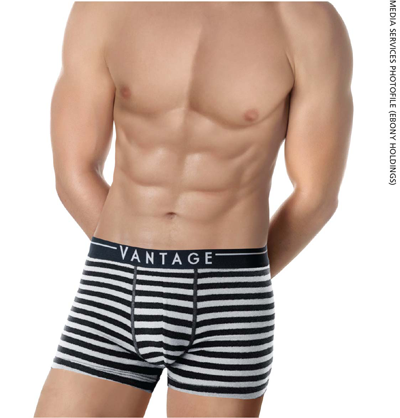 Assuring uncompromising standards and a determination to achieve total satisfaction for its stakeholders, Ebony Holdings sources quality fabric for its Vantage Stripes innerwear, and perfectly blends threads of cotton (95%) and spandex (5%) to create a lightweight and stylish design.
This special blend of fibres is said to act as a moisture wicking agent; it absorbs excess moisture from the skin but retains very little of it, which makes the Vantage innerwear Stripes range ideal for use throughout the day.
Known for his thirst for adventure, the modern man follows his passions fearlessly whether this be at work, in sports and leisure, education or family matters. Prioritising this need, Ebony Holdings offers the Vantage Stripes range in both trunk and brief designs. Each type of Vantage innerwear promises optimum support and free leg movement to enable maximum comfort while the style savvy consumer pursues his interests.
Every style conscious man of the 21st century would admit that comfort is key in his search for the innerwear that suits his lifestyle. Adopting an ultrasonic stitching system, the Vantage waistband with its inner layer is designed for this purpose by securing the trunk or brief of choice and ensuring a perfect fit that provides comfort through the day.
Thoughtfully planned by its designers, both Vantage Stripes trunk and brief designs are available in 12 varieties in a combination of two-tone stripes such as blue and black, red and black, grey and black, green and black, blue and white, and more.
Capitalising on the strength of its distribution network, Ebony Holdings seeks to ensure that its Vantage inner-wear Stripes range is readily available to customers at a wide range of retail clothing stores across the country.
A catalogue of the Vantage innerwear range is available on the company's website (www.ebonyholdings.com). Descriptions of every item are included with high quality images – the aim being to make gift selection for loved ones or oneself convenient and timesaving.
Ebony Holdings is the realisation of an entrepreneur's dream to establish a recognised fashion brand. Presently heading the organisation as its Chairman, Rasmy Raheem – together with Managing Director Raseen Raheem – has witnessed the company evolving from its modest beginnings to become a prominent player in the apparel industry.
As the company drives its goals towards international success, the Stripes product line of Vantage innerwear is expected to continue to play a vital role in securing Ebony Holdings as 'a preferred fashion icon for discerning, fashion conscious customers who demand the best from their attire.'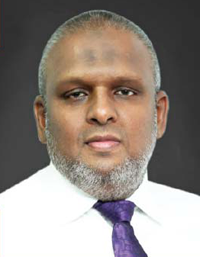 Rasmy Raheem
Chairman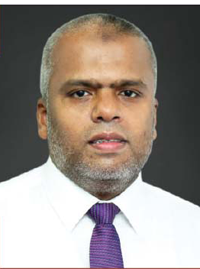 Raseen Raheem
Managing Director
Telephone 7546441/2
Email info@ebonyholdings.com
Website www.ebonyholdings.com