DISPUTE SETTLEMENT

Courtesy Centre for Poverty Analysis (CEPA)
COMMUNITY MEDIATION
Research unearths the pros and cons of dispute settlement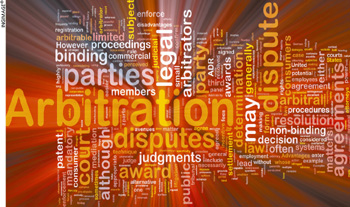 Sri Lanka's judicial system is engulfed by gross inefficiencies. It is overwhelmed by the extent of case work it has to handle. In 1988, the Ministry of Justice implemented an initiative to address dispute settlement through the Mediation Boards Act.
This initiative revived aspects of the Gam Sabha mediation mechanism, and created a state-supported – but independent – intervention process via Community Mediation Boards.
In the field of alternative dispute resolution, community mediation is commonly categorised as a process-driven instrument with a heightened emphasis on listening and other communication tools that are geared towards reaching amicable settlements between disputing parties.
In addition to dispute resolution, the framework also contains broader aims that include maintaining and repairing social relationships, and building communal harmony. Such mediation has the potential to reduce the unnecessary incarceration of people who are especially vulnerable to the class and ethnic-based prejudices of the formal legal system and law enforcement agencies.
The Centre for Poverty Analysis (CEPA), together with The Asia Foundation, conducted three separate studies, covering six districts in the Northern, Eastern and Uva Provinces, to document the experiences and expectations of those who have utilised the services of Community Mediation Boards.
Overall, those who accessed community mediation express a favourable opinion on the processes and outcomes of their experiences. Even if respondents did not reach a settlement that met their expectations, they frequently attest to the manner in which mediators performed their assigned duties – i.e. exercising a high degree of earnestness and sincerity.
However, the handling of certain cases by Community Mediation Boards highlighted several concerns that merit close attention.
With the proliferation of financial institutions – especially in the northern districts, in the context of the post-war economic boom – there appears to be a high number of financial cases being referred to Community Mediation Boards. Many of these cases relate to debt collection and disputes over the non-payment of loans.
The use of Community Mediation Boards is advantageous to financial institutions. They remain in a position to recover their dues without incurring costly legal fees, and can exert pressure via the mediators who are often respected members of the community – e.g. civil servants, teachers and religious figures.
Community Mediation Boards are not exclusively accessed by the poor. But where certain financial instruments such as microfinance loans are concerned, they are mostly designed to attract low-income households.
With many of these financial services organisations actively encouraging people to accumulate what often amounts to unmanageable levels of debt, it is unjust that such entities are allowed to usurp social spaces that should remain the exclusive domain of individual citizens.
According to our research, there appears to be little or no intent shown by these for-profit entities to display any level of flexibility or concessions – having charged, at times, extortionate rates of interest from some of the most economically marginalised segments of society.
The other main area of concern that the research revealed pertains to the rather nebulous manner in which cases of domestic violence are referred to, and mediated by, Community Mediation Boards.
Despite the efforts by the Ministry of Justice, these institutions do not offer a satisfactory level of equal gender representation. Moreover, the assumption that having a greater degree of female representation, without adequate gender-sensitive training, qualifies as a laudable success is in question.
In terms of gender-based violence and the under-reported occurrence of intimate partner violence (IPV), further questions arise: Is it harmful, from a victim's point of view, to settle such cases over a few sessions, despite the existence of other rights-based approaches that are enshrined in legal avenues, such as the Prevention of Domestic Violence Act?
The 328 Community Mediation Boards in the country remain under-resourced, despite handling a large number of cases every year. So it is vital that the Ministry of Justice increases its financial and organisational support, to enhance the capacity and quality of Sri Lanka's community mediation services.
– Compiled by Malinda Meegoda