DIRECT FLIGHTS TO VISAKHAPATNAM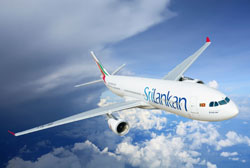 SriLankan Airlines commenced operations to Visakhapatnam in Andhra Pradesh, India, on 8 July. The airline will be offering a four-times-a-week service to Visakhapatnam through its global route network.
Visakhapatnam is one of three cities in India that the national carrier is adding to its network within a nine-day period, together with Hyderabad on 12 July and Coimbatore on 16 July. This will bring SriLankan's total operations in India to 126 weekly flights to 14 cities, alongside its existing operations to Chennai, Trichy, Trivandrum, Mumbai, New Delhi, Gaya, Madurai, Varanasi, Kochi, Bangalore and Kolkata.