DIMO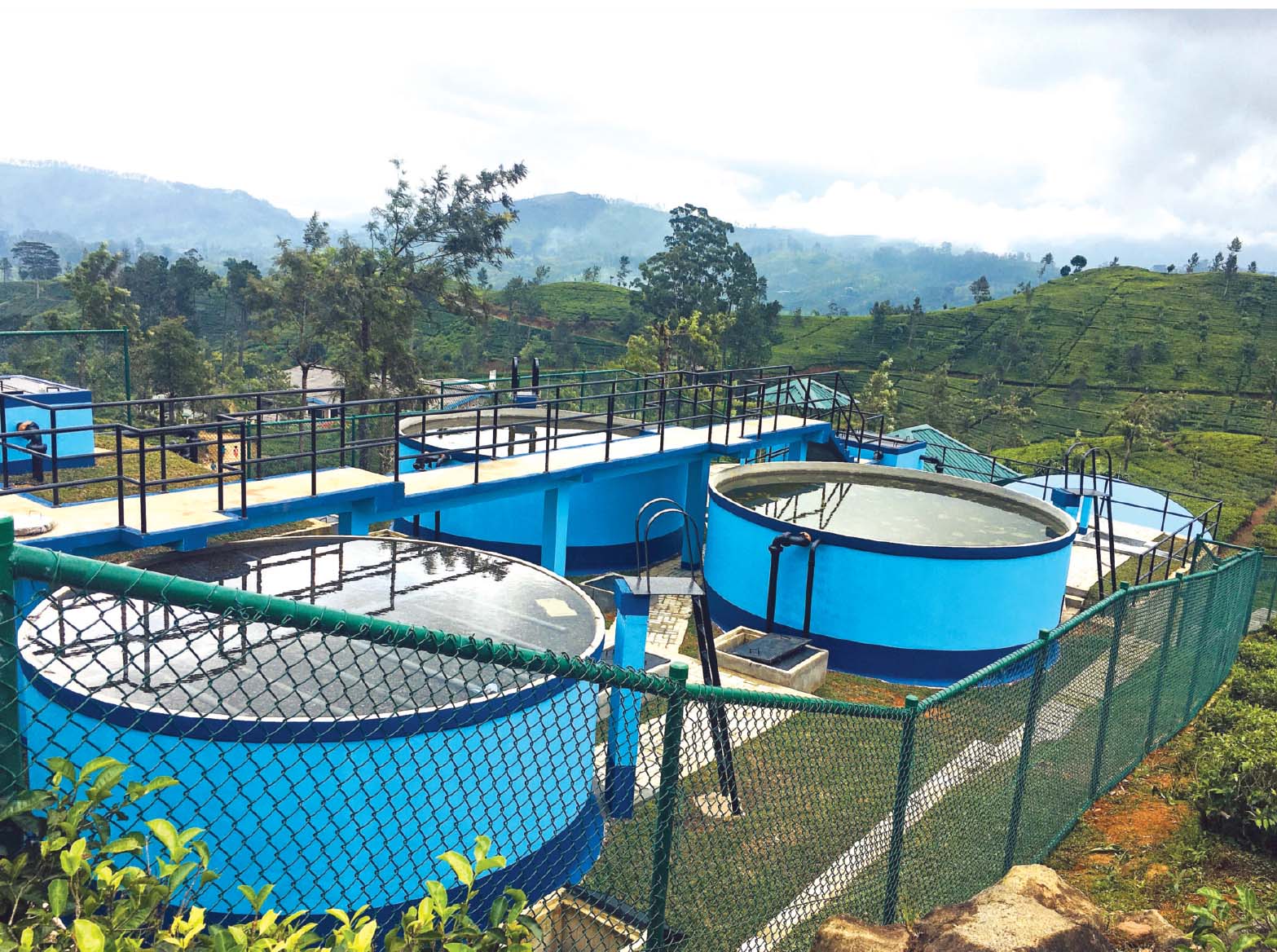 Interview with Mr. Chaminda Ranawana – Executive Director of DIMO
Q: What are the industrial water pump and water project milestones in the 81 year history of DIMO?
A: DIMO takes pride in representing the best engineered brands in the world, and bringing the world's best and most advanced solutions to consumers.
We began marketing industrial pumps when DIMO first entered the water business through its partnership with KSB six decades ago. KSB is a pioneering Germany based pumps and systems manufacturer that's respected around the world. Moreover, KSB contributes by way of consulting clients on pump selections, valves and systems for water projects of any scale.
Over the course of six decades, DIMO has introduced a variety of pumps to the Sri Lankan market, ranging from super high capacity water supply pumps and submersibles, to booster, chemical or dye, thermic oil and oil transfer pumps. DIMO initially focussed on a few segments and industries, and gradually expanded its reach.
As our experience in water projects developed, DIMO moved to providing building services with pumps not only for water but for fire and air conditioning (AC) as well. We extended our services to perform installation and commissioning of projects, and began undertaking mechanical and electrical (M&E) contracts in parallel.
In the recent past, DIMO has advanced to become a subcontractor for international contractors conducting large-scale water, wastewater and sewerage projects in Sri Lanka. In the process, we realised the need to offer total services in the water business and expanded our scope to civil work in water projects.
Since then, DIMO has been involved in many water projects including civil work as this comprises M&E components. The level of recognition that DIMO has gained as a civil contractor in the water business has accelerated. We are accredited by the Construction Industry Development Authority (CIDA) as a C2 grade contractor for civil construction work for water projects in Sri Lanka.

Q: Could you elaborate on aspects related to water projects and industrial pumps?
A: In building services, water supply, AC and fire protection are crucial. Our synergies with KSB commence with supply, installation, testing and commissioning of pumps for water supply, fire and AC, and wastewater systems together with system integration of the entire electromechanical network.
In terms of civil projects that are overseen by the National Water Supply and Drainage Board (NWSDB), DIMO is involved in the 'Water Supply and Sanitation Improvement Project' in Sri Lanka funded by the World Bank. Its main objective is to increase the supply of pipe borne water to every citizen in the country and improve sanitation facilities.
These projects are mostly carried out in rural areas by locating suitable natural water tanks, laying pipelines and distributing water to selected villages. Apart from this, DIMO undertakes civil construction work directly from NWSDB and projects by international contractors.

Q: How does DIMO's new brand identity impact its business?
A: For the last eight decades, DIMO has been blazing new trails across not only Sri Lanka but the world. However, the world and Sri Lanka are changing, and so are the aspirations of Sri Lankans. Therefore, it was a natural decision for DIMO to look to the future with a larger vision and renewed identity.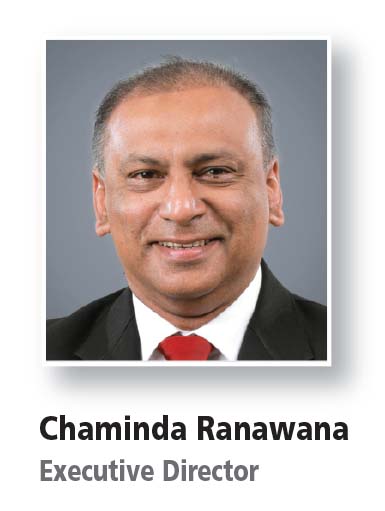 Our new identity will enable us to adapt to the changing needs of stakeholders and the environment. It was not only a change of logo but a gradual evolution in the behaviour and approach of the organisation. We revisited our values and brought in standards of leadership to enhance the behaviour of the DIMO family so that we're able to offer an even better customer experience.
Our new identity, values and standards of leadership express strong momentum and forward-thinking principles, with which we can challenge the next decade and beyond.
Today, DIMO has diversified into many other businesses such as agriculture, retail, construction machinery and mining, fluid and building technologies, power generation and distribution, medical engineering, education, storage and material handling and so on, apart from automobile repairs and service for which the company is known.
---
Interview with Mr. Chandima Samarasinghe – General Manager – Industrial Engineering of DIMO
Q: What is DIMO's way forward in water technology?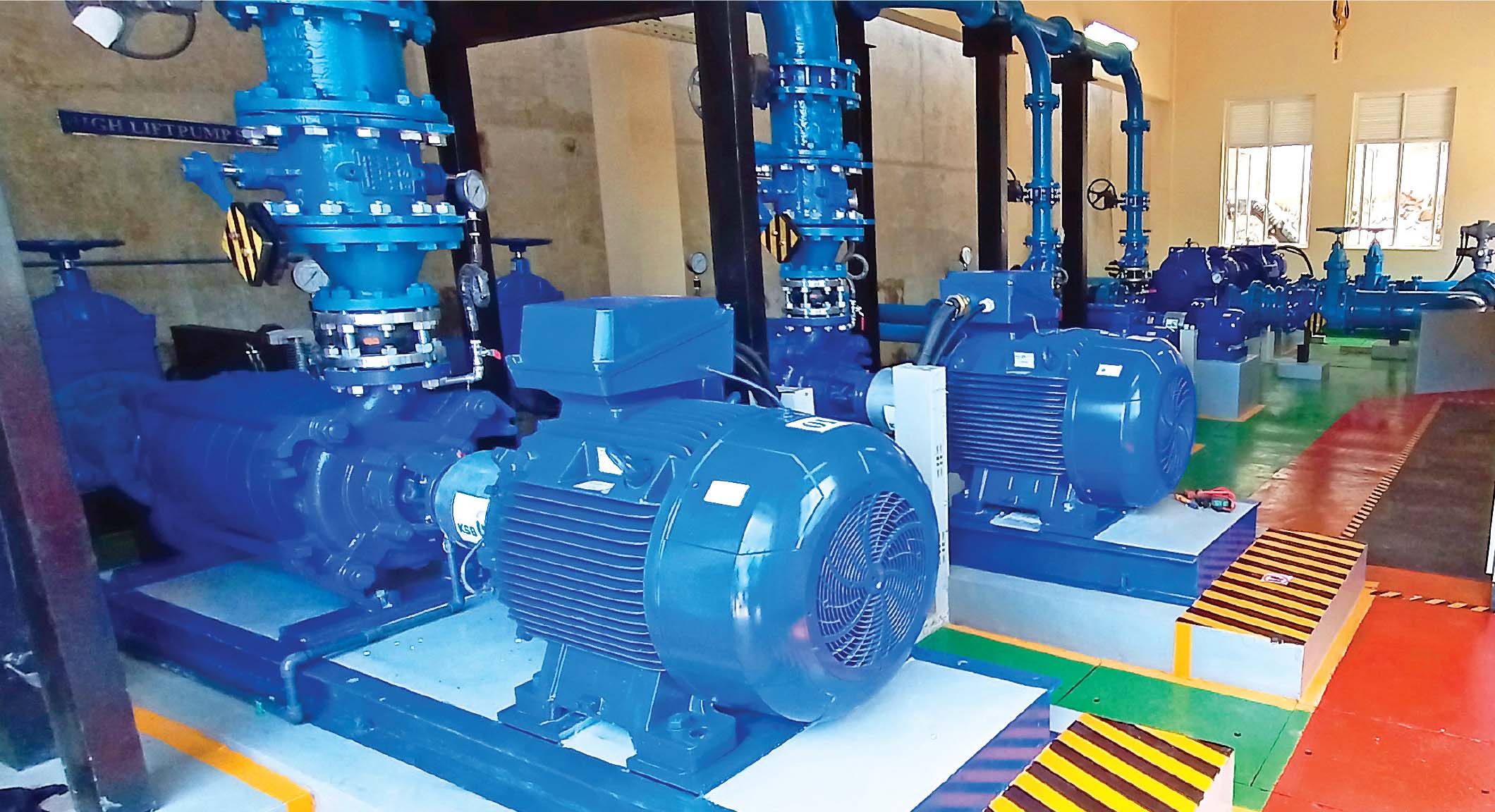 A: Compared to power supply in the island, which is close to 97 percent, it's estimated that safe water is supplied to less than half of the country's requirement at present. The newly appointed government has put forward definitive plans to implement and expand water provision to all areas of the country.
It is our belief that this will provide ample opportunities for DIMO to undertake water projects of any scale as we offer assurance to customers such as the NWSDB and other international contractors who plan to implement new projects in the country.
Being a reputed and reliable contractor, DIMO aims to gain CIDA accreditation as a C1 grade contractor for water projects in Sri Lanka. Our long-term goal is to become an engineering procurement and construction (EPC) contractor in water projects by 2025.
With this in mind, DIMO is working towards organising its activities and building its resources to achieve the desired goal of becoming a single source to undertake mega-scale water projects in Sri Lanka.
Q: Could you describe DIMO's capacity and capabilities for executing water projects in Sri Lanka?
A: There are many requirements to be fulfilled when implementing water projects in Sri Lanka.
The main aspects include fulfilling qualifications and standards, the availability of the right human resources (HR), access to necessary suppliers, a reliable supply chain and technical expertise. When these components come together, a company becomes eligible and capable of handling water projects in Sri Lanka.
When considering qualifications, DIMO is accredited by the Construction Industry Development Authority (CIDA) as a C2 (for civil scope) and EM-1 (electromechanical) graded contractor for water projects. Therefore, DIMO is a qualified contractor to undertake integrated water projects in Sri Lanka.
DIMO has strong ties with internationally reputed suppliers to source necessary systems and equipment since most of the equipment needed is not available locally. These world renowned overseas suppliers and a very strong supply chain make up the third most important aspect that contributes to the capabilities of DIMO.
Official business partnerships spanning nearly six decades with Germany based KSB and DEMAG enhance DIMO's competencies in terms of executing water projects. While KSB mainly supplies high quality water pumps and related solutions, DEMAG is an official supplier of hoisting equipment such as cranes and components.
As part of DIMO's water treatment solutions such as chlorination, we have partnered with EVOQUA, a water technology company based in the US.
The final essential component is the experience and expertise of DIMO's engineers, and their contribution to projects. In terms of HR, DIMO has a competent team to drive any complex project through all stages from pre-engineered tendering to implementation.
This team includes qualified engineers, technicians, quantity surveyors and project management experts, who have the expertise and experience in handling complex water supply schemes.
The team undergoes continuous training locally and internationally to enable them to be fully acquainted with managing any project at any stage. Being the agent for KSB, DEMAG and EVOQUA, we organise routine staff training at their factories in Germany, China and India. Such overseas exposure at our principals' factories upskills the technical competencies of our team while developing their tacit knowledge.
DIMO together with the National Water Supply and Drainage Board (NWSDB), a foremost entity responsible for providing drinking water in Sri Lanka, implements various projects of differing scale at multiple geographical locations in the island. The scope of such projects varies from small mechanical and electrical (M&E) projects to large integrated projects – i.e. civil and M&E scope together. 
Q: What engineering solutions does DIMO provide with regard to water projects?
A: There are two main components to a water project – viz. civil and M&E. These two components are interdependent and must be executed in parallel.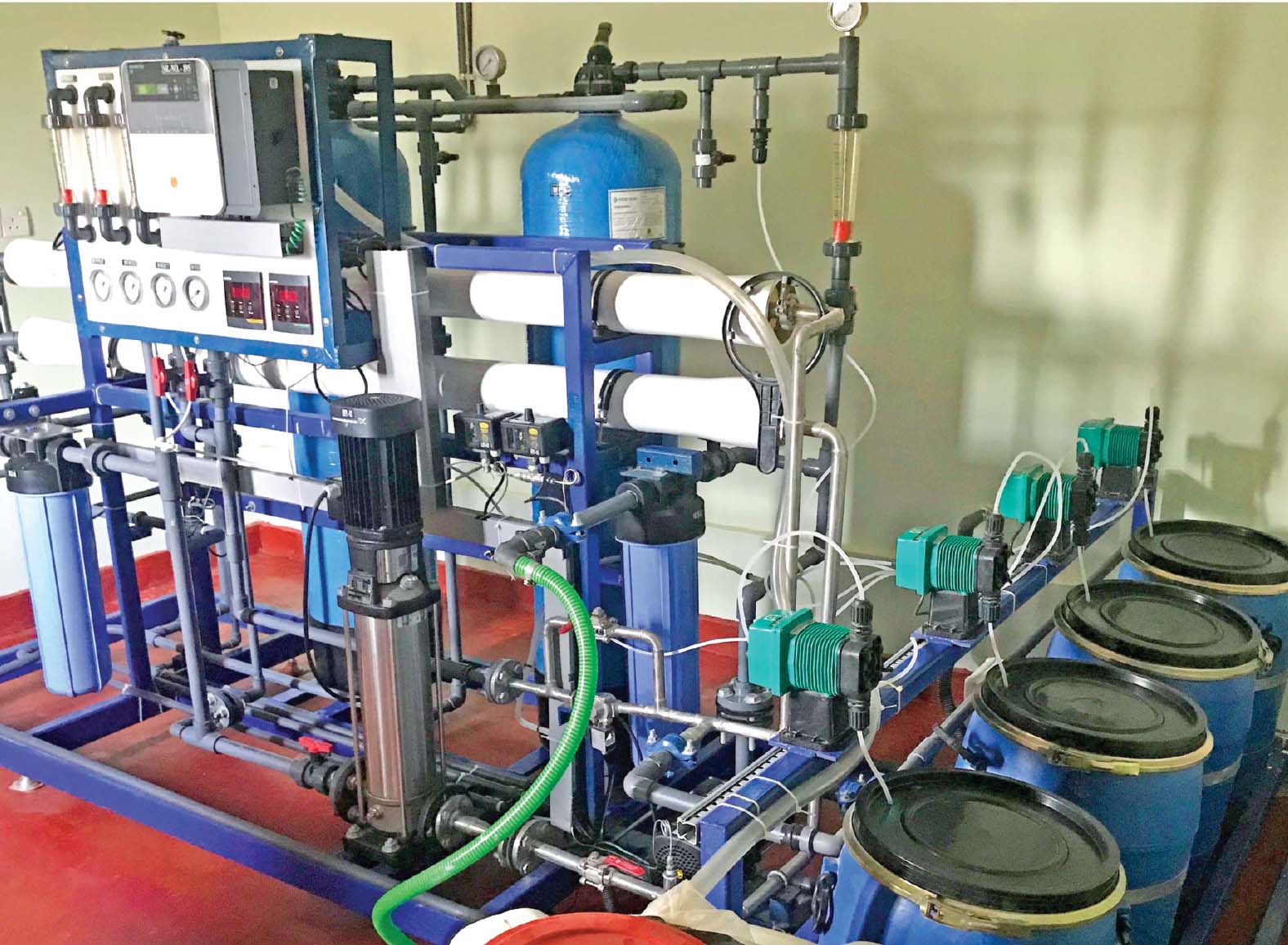 Elaborating on the civil work involved in DIMO's water projects, this mainly constitutes developing infrastructure such as extensive pipe laying, building structures, distribution lines, and steel and concrete treatment plants. At times, DIMO has undertaken over 100 kilometres of pipe laying under various geographical landscapes using PVC, PE and DI.
Considering the M&E scope of a project, DIMO can undertake the entire scope irrespective of the size of the project while some of the equipment such as pumps, hoisting equipment, chlorinators and water treatment plants are supplied by our principal suppliers – of KSB, DEMAG, EVOQUA and SPARKLE respectively.
DIMO possesses a track record of having completed the entire M&E system integration of a few large water projects.

Q: How does DIMO upgrade water technology in Sri Lanka in collaboration with the NWSDB?
A: As the local partner for some of the best engineering brands such as KSB, DEMAG, EVOQUA and SPARKLE that invest substantially in their R&D, DIMO receives the latest technical updates on a frequent basis.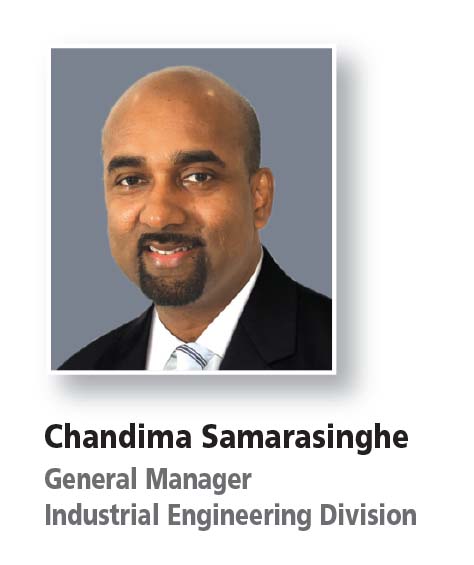 Such developments are embraced by our technical team, which incorporates these aspects in our technical proposals.
In the event a project is awarded to DIMO, we use the latest products, systems and methodologies in project implementation while planting cutting-edge technological upgrades on Sri Lankan soil.
DIMO conducts technical sessions for NWSDB engineers; and it sends them on factory visits to educate them on the new systems employed. In fact, it is a norm that NWSDB engineers take part in factory witness testing of some of DIMO's equipment during which our principals conduct training on the latest system upgrades.
Therefore, DIMO ensures that knowledge transfer occurs with partners and across the local teams we work with by presenting new designs to the designated local authorities who can incorporate these technologies during every phase of a project.
– Compiled by Lashani Ramanayake