DIGITAL PAYMENTS GAIN POPULARITY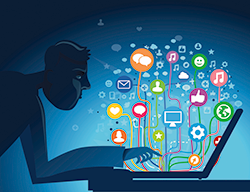 Sri Lanka's digital payment landscape is growing due to more people resorting to online shopping and engaging in e-commerce. Consumers want to adopt the latest technologies and the concept of digital payments is gaining wider acceptance. This can be attributed to the need for faster, easier and more convenient forms of payments. Consumer confidence with regards to the security of online payments is also growing.
Contactless payment is the next major step for Sri Lanka where payments can be made swiftly and securely with a mere tap at a POS terminal. Contactless cards have altered the global financial environment and helped consumers go cashless. Payment card providers such as Visa are upgrading their infrastructure to facilitate the widespread adoption of contactless cards in Sri Lanka.