DIGITAL MOBILITY SOLUTIONS LANKA
Q: How would you assess Digital Mobility Solutions Lanka's (PickMe) impact on the transportation sector?
A: Within three years of establishing the company, we have significantly transformed how Sri Lankans hire vehicles through the use of technology. The factors contributing to our success are the security, reliability and efficiency we provide through a user-friendly app along with a strong support team.

With over a million Sri Lankans using the platform, PickMe offers an assurance of fair and transparent pricing, as well as accountability of our driver partners through the live meter. Moreover, it also ensures security and safety for both drivers and passengers, and provides speedier and more accurate estimated arrival times.
In addition to this, we also provide corporate travelling solutions to businesses and organisations through our business portal. At the moment, we're serving over 950 corporates in the country.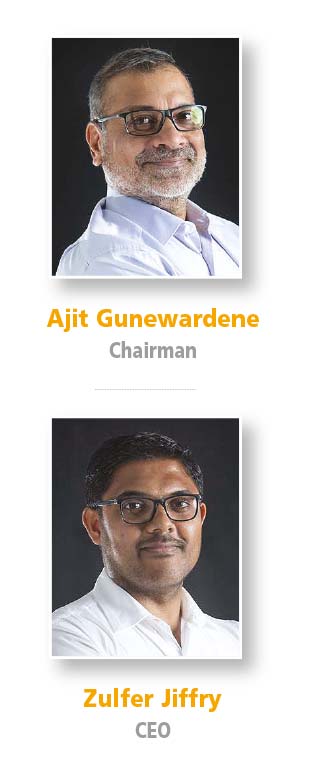 Q: What motived the organisation to set up the PickMe Advanced Technology Centre?
A: As the company continues to grow and evolve, we need to take measures to ensure that our innovative spirit is maintained – and also that we continue to tackle challenges
as and when they arise.
To ensure that PickMe continues to enhance its offering to customers, we decided to make a strategic move forward by affording our IT department the freedom and comfort of a separate location. We believe that this will help improve the effectiveness of our services and develop the next generation of AI algorithms, to improve safety and efficiency in the transportation sphere.
Located in Colombo 5, the PickMe Advance Technology Centre is a well equipped modern IT centre that will house over 100 software engineers, data scientists and quality assurance officers. This will enable us to explore various avenues to adapt and improve our platform and services, in line with the constantly evolving environment of technology and cyber security.
Q: And what are Digital Mobility Solutions Lanka's forward plans?
A: Currently, PickMe has over one million passengers with thousands of drivers spread across various key locations in the island – including Galle, Unawatuna and Hikkaduwa – and completes over 75,000 rides on a daily basis.
We intend to continue innovating in order to understand, predict and improve the efficiency of our platform, to better serve and streamline the transportation experiences of both our passengers and driver partners.
Telephone 7433433  |  Email support@pickme.lk  |  Website www.pickme.lk